A hashtag, or more generally known as the mark "#," has become an important part of social media. If you've never used it before and aren't sure what a hashtag is or what it means, this is a great primer to get you started.
Here how it's done:
What is Hashtag?
Format to Use Hashtag
Benefits of using Hashtags in Your Business
3 Strategies for Hashtag Marketing
Conclusion
What is Hashtag? 🤔
A hashtag is a type of metadata tag that begins with the hash symbol #. Hashtags are a form of user-generated tagging that allows cross-referencing of content sharing a topic or theme on microblogging and photo-sharing sites like Twitter and Instagram. For example, if you search for the hashtag #smallbusiness on Instagram, it will return all posts that have been tagged with that hashtag.
Chris Messina proposed the use of hashtags in a tweet in 2007. Since "they were born of the internet, and held by no one," Messina made no effort to patent the use. Twitter initially ridiculed hashtags as a "nerdy thing," but by the end of the decade, hashtags had become ingrained in the platform's community, and they had spread to Instagram, Facebook, and YouTube.
A hashtag may contain letters, digits, and underscores after the initial hash symbol. The Oxford English Dictionary added the term "hashtag" in June 2014.
The first move is to look up hashtags that people in your niche are using. Keep track of hashtags that are important to your field. Check the rules before using a hashtag on a specific social media platform. The rules differ from one social channel to the next, despite the fact that the basic values are the same.
Format to Use Hashtag 😁
A hashtag must start with a hash character, then other characters, and end with space or the message's end. The # may need to be followed by a space on certain platforms. Letters (without diacritics), numerals, and underscores are allowed on most (if not all) platforms that support hashtags.
Other characters can be provided depending on the platform. Some characters, such as &, are not endorsed because they might already be used for other purposes. While hashtags are not case sensitive (a search for "#hashtag" will return "#HashTag"), using embedded capitals (i.e., CamelCase) enhances legibility and usability.
Some communities can impose a limit on the number of hashtags that can be used in a single article, either formally or informally. Account suspensions will occur if hashtags are misused. Twitter warns that adding hashtags to unrelated tweets or using the same hashtag repeatedly without adding to a conversation, can cause an account to be filtered out of search results or suspended.
Certain hashtags can be deactivated by individual sites because they are too common to be useful, such as #photography on Instagram, or because they are being used to promote illegal activities.
Benefits of using Hashtags in Your Business 😇
While hashtags were originally developed to organize content, they have since evolved into a tool for brands and individuals to start discussions and promote themselves. Before we get into the benefits of hashtags, let's look at some numbers to see how influential hashtags are on Twitter.
The most important advantage of hashtags is that they allow you to quickly find topics and discussions to participate in. A clever hashtag usage will really put you on the map.
If you're a marketer, hashtags are a fantastic way to start discussions without having to think about finding people to participate in them. They track you down!!!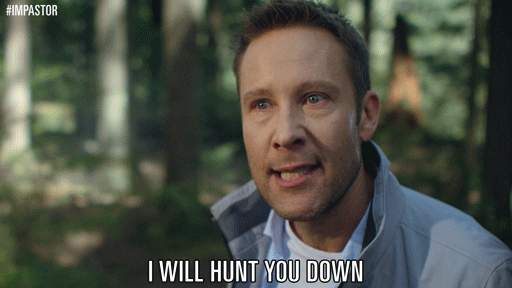 Hashtags can contribute to momentum and sales, which are magical words in the world of marketing. A clever tweet combined with a related hashtag can also help you boost your online credibility.
3 Strategies for Hashtag Marketing 🧐
The following are three main hashtag marketing strategies:
#1 Hashtags for Brands and Campaigns 😎
Hashtags that are unique to your brand or campaign are tags that you create for your own use. Make use of them to promote the brand and exclusive offers.
A brand hashtag is described as your company's name or tagline. Make a hashtag for your company that is specific to it. Create a brand hashtag that identifies your business. Make your signature tag out of your brand tag. Encourage consumers to use them so that the brand is promoted as well.
A campaign hashtag is one that you create for each of your marketing campaigns. For example, if your store is having a sale, you can create a unique hashtag to promote this limited-time offer. If you can get people to use them, the campaign can have a wider scope.
#2 Trending Hashtags 🤩
A trending hashtag is a hashtag subject that has gained a lot of attention. You've probably overheard people discussing "what's hot right now." They often refer to hashtags that are currently trending or being discussed the most.
Use the tag to participate in a trend that is relevant to your market. By using a trending tag in your content update, you will potentially reach a large audience with your post. Your content update will be visible to more people than just your Fans and Followers, and it is completely free.
In certain ways, this technique can be compared to obtaining the company's 15 seconds of fame. The most common hashtags are constantly changing in real-time. A top ten pattern will appear and vanish in a matter of minutes.
#3 Content Hashtag 💡
Hashtags that you use with your posts are known as content hashtags. They aren't labelled (and not used to define your business and marketing). They aren't usually trendy or well-liked. They are simply hashtags that are relevant to the content of your message.
Content hashtags help your posts rank higher in search engines. They make your notifications visible to customers who are looking for or using hashtag phrases.
Conclusion
Hashtags are useful not only for advertisement and promotion but also for engagement. Use hashtags to launch a conversation and get in on it. Engaging with your customers is essential for a well-rounded business. It's important for a company to master the art of audience targeting. So, when using hashtags, be as descriptive as possible.
So what do you think about Hashtags? Do share with us at LeadMine.