Many organizations are looking for quick and efficient ways to get their brands in front of high-converting prospects as the tides of digital marketing turn. PPC is a terrific way to market your company, but it can be a little difficult at first for those who are new to the channel.
We will cover the following:
What is Pay-Per-Click?
PPC (pay-per-click) is a type of online advertising that is used to drive visitors to websites. When an ad is clicked, an advertiser pays a publisher, which is usually a search engine, a website owner, or a network of websites. Pay-per-click advertising is often connected with top-tier search engines like Google Ads, Amazon Ads, and Microsoft Ads.
Advertisers often bid on keyword terms relevant to their target market on search engines and pay only when their ads are clicked. Content sites, on the other hand, frequently use a fixed fee per click rather than a bidding structure. PPC display adverts, often known as banner ads, are normally not pay-per-click advertising and are displayed on websites with comparable content that have agreed to show ads.
Pay-per-click advertising is also used by social media platforms such as Facebook, LinkedIn, Pinterest, and Twitter. The price advertisers pay is determined by the publisher and is usually determined by two factors:
The ad's quality
The advertiser's maximum bid per click
The lower the cost per click, the higher the quality of the ad, and vice versa.
Models of PPC
The flat-rate model or the bid-based model are commonly used to set pay-per-click advertising rates.
#1 Flat-rate Model
An advertiser pays a publisher a predetermined charge for each click in the flat rate pay-per-click model. Publishers typically keep a list of varying PPC charges for various places on their websites. It's worth noting that most publishers are willing to negotiate on price. If an advertiser proposes a long-term or high-value contract, a publisher is very inclined to drop the set pricing.
#2 Bid-based Model
In the bid-based model, each advertiser submits a bid for an ad spot with the highest amount of money they are ready to spend. Then, using automated methods, a publisher conducts an auction. When a visitor activates the ad spot, an auction is held.
It's worth noting that the winner of an auction is usually chosen by the order in which the money is offered, rather than the overall amount. The ranking takes into account the quantity of money being paid as well as the quality of the content being offered by the advertiser. As a result, the content's relevance is just as crucial as the bid.
How does PPC Work?
Keywords are the heart of the pay-per-click model. Online advertising, also known as sponsored links, appears in search engines only when someone searches for a keyword related to the product or service being offered. Companies that use pay-per-click advertising models must therefore research and analyse the keywords that are most relevant to their products or services. Investing in suitable keywords can result in more clicks and, ultimately, better revenues.
Both marketers and publications are said to benefit from the PPC model. The strategy is beneficial to advertisers because it allows them to advertise products or services to a specific audience that is actively looking for similar content. A well-designed PPC advertising campaign also allows an advertiser to save a significant amount of money because the value of each potential customer click surpasses the cost of the click paid to a publisher.
Pay-per-click advertising is a major source of revenue for publications. Consider Google and Facebook, both of which provide their client's free services. Using online advertising, particularly the PPC model, internet businesses can monetize their free offerings.
Types of PPC Ads
PPC marketing campaigns that can aid in the development of your online presence and the promotion of your services to the appropriate audience. Depending on your goals, there are several types of pay per click ads:
Search Ads
Search advertising is the most common type of paid search marketing. Prospects who are already seeking your sector or brand offers online will see your search ads. These pay-per-click ads are ideal for one-time campaign promotions or short sales cycles. Businesses seeking strong, high-quality leads from new customers should consider search advertising.
Display Ads
Display advertising is well-known for its ability to reach more than 90% of web users. People who visited industry-related websites are targeted by display ads on Google's partner websites. Display advertising makes use of graphics and text to catch the attention of online users and persuade them to take action.
Social Ads
The fastest-growing segment of pay-per-click advertising services is social media paid to advertise. Social ads can be seen on social media like Facebook, LinkedIn, and Twitter. They're trained to contact people based on their hobbies, networks, and interests, among other things. Brands with an active social media presence and highly targeted customers are good candidates for social media advertising.
Remarketing Ads
One of the most effective strategies to reach high-converting customers and boost your turnovers is through remarketing. Remarketing ads entice visitors who have already visited your website to return and convert. Because there is less competition and highly targeted customer segments, remarketing is less expensive than search advertising.
Google Shopping Ads
For websites with a high number of products, Google Shopping ads are ideal. These PPC ads appear in a carousel above or below the main Google search results, allowing potential customers to see products and pricing before visiting anyone's website. This means that every click you pay for has a better probability of converting, provided your target customers have already looked at all of Google Shopping's product offerings.
In-stream Ads
YouTube ads are sometimes known as in-stream ads. On the Display Network, these are pay-per-click ads that show in YouTube search results, YouTube videos, and video partners. YouTube ads provide your company a distinct and memorable image. Facebook just announced in-stream adverts, which allow businesses to insert ads at the ideal spots and natural interruptions in video content.
Gmail Sponsored Promotions (GSP)
Gmail Sponsored Promotions are a great approach to get direct response leads. You can contact prospective leads straight in their inbox using GSP. GSP ads, unlike YouTube ads, contain a click-to-call capability that allows prospects to call you directly and convert at any point in the sales funnel.
Local Services Ads
A pay-per-lead model is used for local service ads. This implies you won't be charged for clicks that don't result in sales. Only a few markets, such as HVAC businesses, electricians, plumbers, and locksmiths, are eligible for local services advertising.
Amazon PPC Ads
Amazon advertising is one of the most widely used pay-per-click (PPC) services on the internet. By posting sponsored ads on the platform's important sites, Amazon sellers may raise brand awareness, increase sales, and drive more store visits.
Benefits of PPC Ads
PPC ads have a number of benefits:
Speed – Advertisers can easily generate a large amount of traffic for their websites. PPC ads, when done correctly, are one of the most effective digital marketing tactics for increasing traffic and conversion rate.
Precision – It's simple to create a highly targeted audience for your ads, especially on Search and Shopping Networks.
Agility – Performance data is available almost instantly, making it easier to make quick adjustments to boost your campaign's chances of success.
Attract Specific Traffic – Using targeted ads, you may drive a lot of visitors to your company's website.
Increase the Number of Leads, Sales, and Revenue – PPC advertising can provide a high return on investment (ROI) as you improve your campaign optimization.
Conclusion
Pay-per-click ads are a sophisticated digital marketing strategy. If not properly handled, it might be a risky marketing channel. However, it has enormous significance and must be a key component of every effective digital marketing campaign.
---
LeadMine

: Find Your Next Customer without Wasting Time
LeadMine is a lead generation platform used by all types of businesses. From over 200 million contacts, you may identify your target b2b leads as well as their email addresses.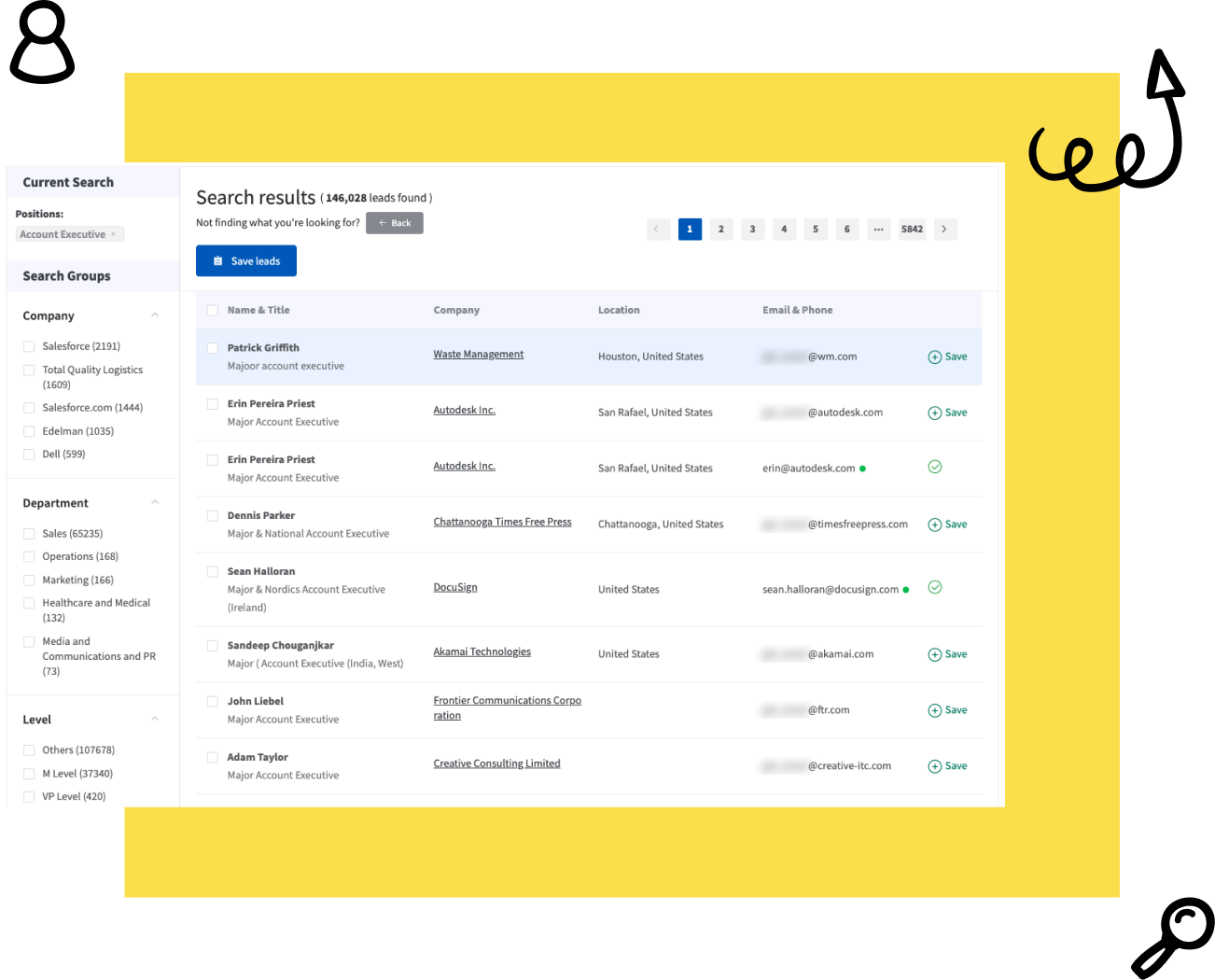 LeadMine is an extremely simple and handy application that can improve your marketing and sales processes. Its user-friendly interface, strong algorithms, real-time data, and email verification features save time that can be better spent on other tasks. The rich API solution can also check hundreds of email addresses in less than a minute. The powerful yet easy solution might be your ideal marketing and sales partner, helping your business grow.