Here we will cover:
What is A/B Testing?
A/B Testing is a user experience research methodology consist of two variants, A and B. It is also known as bucket testing or split-run testing. A/B Testing is an experiment involving two versions of a single variable, usually for measuring and comparing the market response to variant A against variant B. In the field of statistics, it is known as the application of "statistical hypothesis testing" or "two-sample of a single variable".
A/B testing is useful for understanding user engagement and satisfaction with new features or products. Today, many professionals such as data engineers, marketers, designers, and entrepreneurs using A/B testing to run more complex experiments to check the network effects when users are offline – how online services affect user behaviours and how users influence one another in it. Most of them said that it allows businesses to understand growth, increase revenue, and optimize customer satisfaction.
A/B (A against B)
A simple controlled experiment to compare two versions of a single variable, which are identical except for one variation that might affect a user's behaviour rather than another one.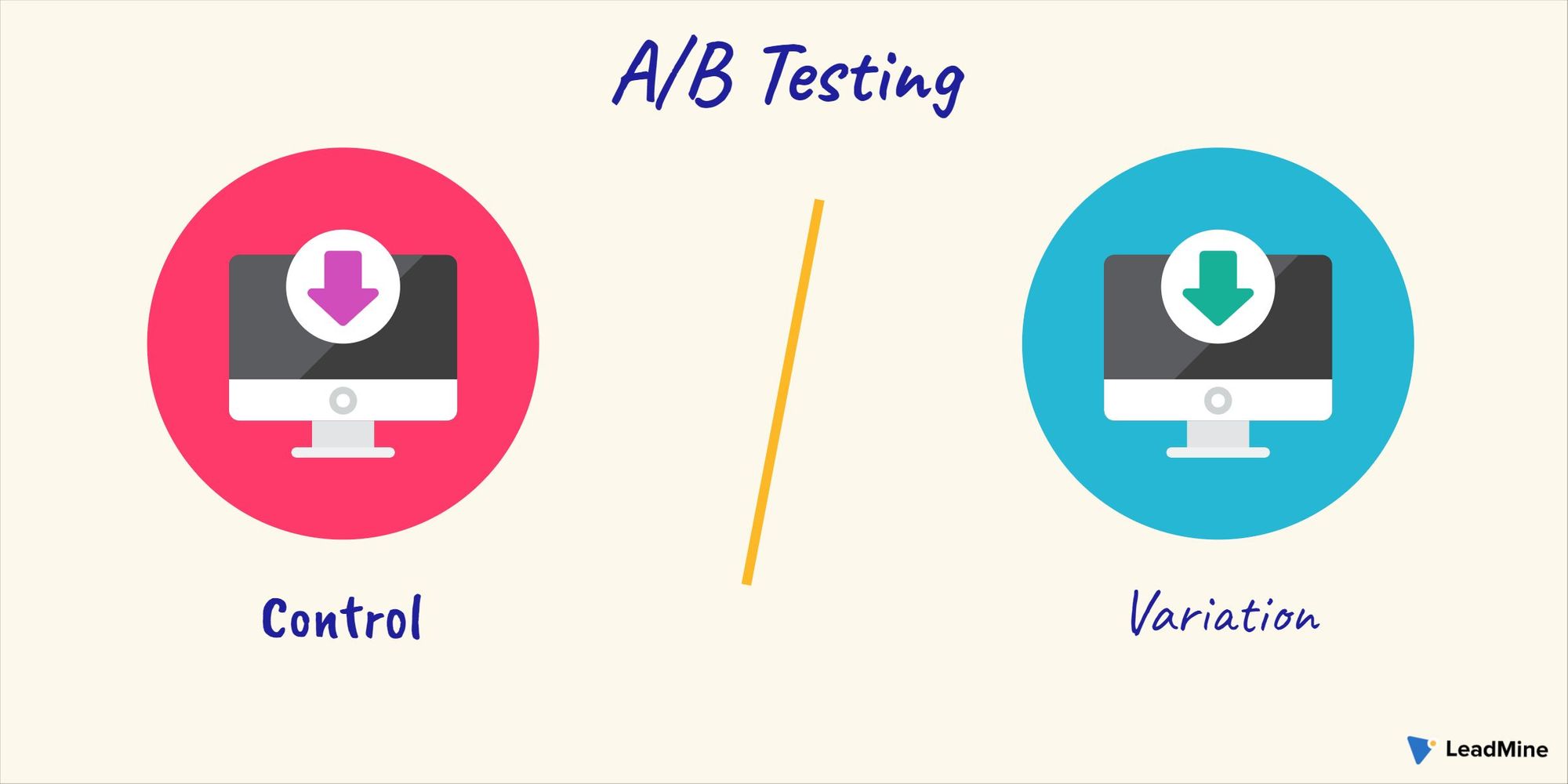 Control (version A) might be the currently used version, while variation (version B) is modified in some respect. It is very simple than it sounds. For example, if you are using the red button in your current version and try the blue button on another version. If you visibly see more clicks on blue buttons, there you go. That's it, B won the match against A. It will show which one brings you a higher click-through-rate among the audience.
Changing colours, images, layouts, or copy text could show significant improvements through testing. This test is to identify which of the two versions is preferable for the users.
Why A/B Testing is Important?
To get more conversion by investing less
Reduce bounce rate and increase click-through-rate
To redesign the website
To change the features
Changing the product pricing
Make low-risk modification
But, most importantly, to find the most effective variation of product and get valuable insight about what your audience prefers and change into it as an advantage in the future.
How to Perform A/B Testing, Correctly?
A/B Testing is a systematic way of finding out what works and what doesn't work in any marketing campaign. It allows you to make more website traffic than your existing traffic.
A properly planned A/B Testing can make marketing efforts more profitable by concentrating on the most crucial issue areas that needed to be optimized. A/B Testing is now getting faded from being a standalone activity, which is conducted once in a blue moon to a more structured and continuous activity. It should always be done by a well-defined process. The process includes the following steps:
Step 1: Research
Before planning for an A/B Testing, you need to conduct research on how the website is currently performing. You should have to collect data on everything related to how many users are coming onto the website, which pages drive the most traffic, what are the various conversion goals of different pages, etc.
The A/B testing can include quantitative website analytics tools such as Google Analytics, Crazy Egg, Optimizely, ClickTale, etc., which can help you figure out your most visited pages, pages with most time spent, or with the highest bounce rate. Further qualitative insights can be derived from session recording tools that collect data on visitor behaviour, which helps in identifying issues in the user journey.
Both quantitative and qualitative research can help us prepare for the next step in the planning process, which will make actionable observations for the next steps.
Step 2: Formulate the Thesis
The qualitative and quantitative research tools can only help you with collecting visitor behaviour data. Getting closer to your business goals by logging research observations and creating a data-backed thesis aimed at increasing conversions. Without these, your test plan is like a directionless compass.
It is your responsibility to analyse and make sense of that data. Once you have a thesis ready, test it against various parameters like impact on macro and micro goals and how easy it is to set up, and so on.
Step 3: Create Variations
The very next step is to create a variation based on your thesis, and A/B test it against the existing version (control). A variation is another version or modified version of your current version that you want to test. You can also test multiple variations against the existing version (control) to see which one works best.
Step 4: Test Running
Set the metrics of your A/B test such as what data it will gather, how long it will run, the sample size, etc before releasing it out into the wild. Always separate the two variants equally and randomly, and perform the tests simultaneously to get accurate results.
You should always remember that your testing elements and comparing metrics that actually lead to your final goal.
Step 5: Analysis and Deployment
Results analysis is extremely important that helps you to find the winner. Once your test concludes, analyse the test results by considering metrics like confidence level, user actions, percentage level, direct and indirect impact on other metrics, etc.
After considering those things, give the crown – deploy the winning variation. If the test remains unpredictable then draw insights and implement subsequent tests.
Conclusion/Result
After learning about A/B Testing, you may start planning your own optimization roadmap. A/B Testing is extremely useful to improve your website conversion rate.
If the testing process is done with complete dedication, and with the proper knowledge, it can reduce a lot of risks involved when undertaking an optimization program. It will also help you improve your website by finding the most optimized version of your website and eliminating all weak links.
---
LeadMine

: Find Your Next Customer without Wasting Time
LeadMine is a lead generation platform used by all types of businesses. From over 200 million contacts, you may identify your target b2b leads as well as their email addresses.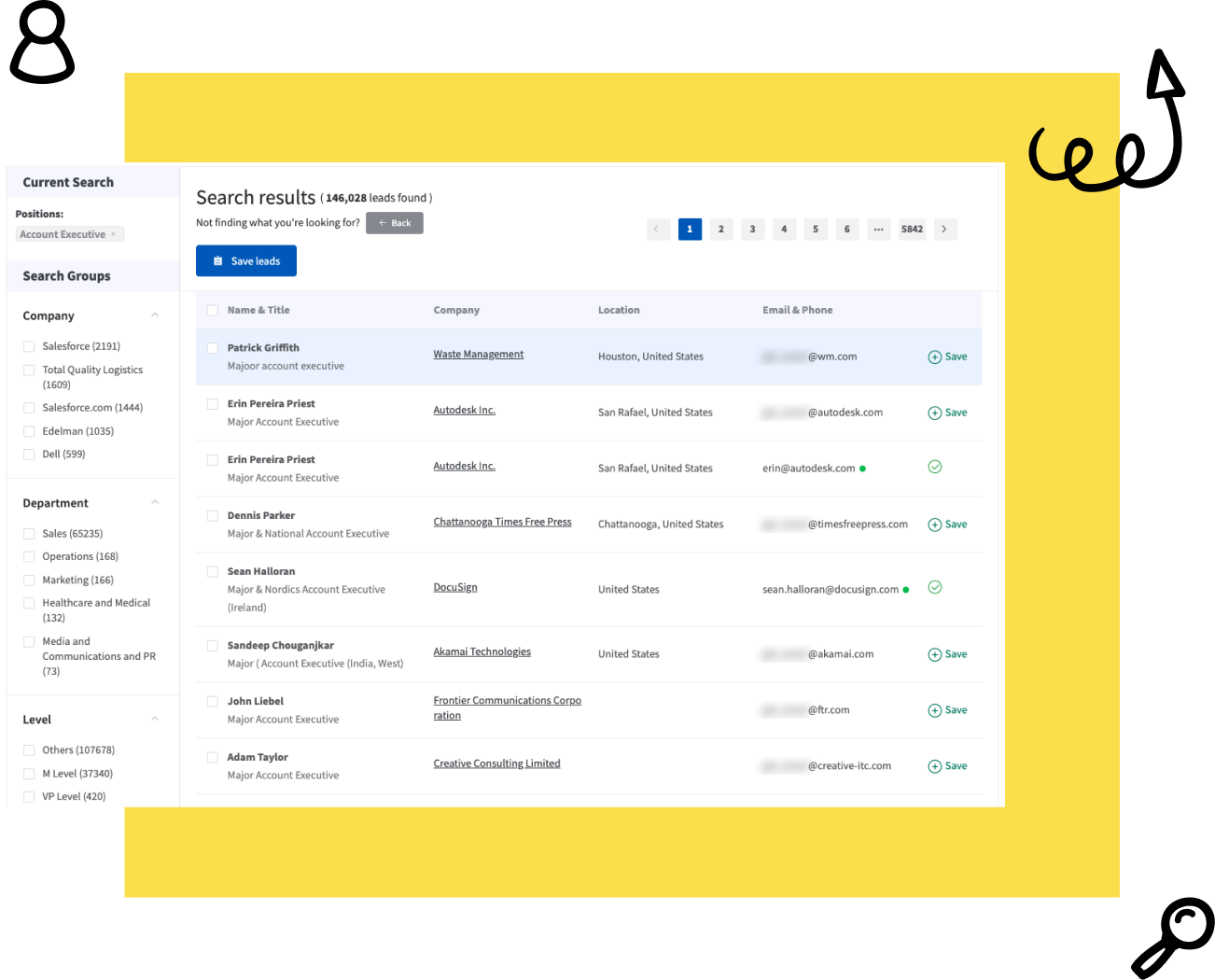 LeadMine is an extremely simple and handy application that can improve your marketing and sales processes. Its user-friendly interface, strong algorithms, real-time data, and email verification features save time that can be better spent on other tasks. The rich API solution can also check hundreds of email addresses in less than a minute. The powerful yet easy solution might be your ideal marketing and sales partner, helping your business grow.