A dialer is a function placing and connecting calls – that's what we are all thinking. But it is the integration and process automation around the dialer component that actually help businesses to communicate in sales and customer service.
We will cover the followings:
What is Dialer?
How does a Dialer Look Like?
Types of Dialing Mode
Why a Dialer should be Part of Your Sales strategy?
Conclusion
What is Dialer? 🧐
A dialer is an electronic device, computer software, or application connected to a telephone line to monitor the dialed numbers and change them to seamlessly provide services, otherwise, it requires lengthy national or international access codes to be dialed and automates the process of making phone calls.
It can automate the process of making phone calls by inserts and modifies the numbers depending on the time of day, country, or area code dialed. It allows the user to subscribe to the service providers who offer the best rates and facilities.
For example, a dialer could be created to use one service provider for cellular calls and another service provider for international calls. This process is called prefix insertion or least cost routing. A line-powered dialer doesn't need any external power but it takes the power from the telephone line however it needs.
The goal is to reduce the cost of making phone calls by removing a lot of tedious and error-prone work. It also improves efficiency by directly connecting receivers to customers when they become available.
Automated dialing means that contact centre agents don't spend much time physically inputting telephone numbers so that they can spend more time talking to the customers.
How does a Dialer Look Like? 🤓
In earlier, a dialer was pieces of hardware but these days weren't usually a piece of software too. A dialer is quite fluid. There are also different categories of dialers that focus on various areas of performance.
To explain more, we have to jump onto the different types of dialing mode.
Types of Dialing Mode 🤡
At call centres, there are various dialing modes depending on how the call is placed. The calls that are placed manually by an agent are referred to by "Manual Dialing".
Generally, there are 4 types of dialing modes depending on how software dialers select the contacts that they are going to be called and start making the calls to have a conversation. The dialing modes are defined by the campaign and type of business.
#1 Preview 🙂
Preview dialing enables agents to view the availability of the customer in the first place and helps to decide when to place the call. In addition to that, agents can also view all the contact histories of the customer with the contact centre. After completing the viewing process about the customer, the agent requests the system to make the call.
This type of dialing is useful in debt collection campaigns that allow agents to view information about the customer and define a strategy before making a call to the customer. It provides preview calls to agents automatically based on the skills of the agent to handle the call and the priority of the call. Preview dialing keeps agents from manual dialing calls.
#2 Predictive 🤩
Predictive dialing is used to call a huge quantity of customers within a short period of time. It is referred to as a state-of-the-art pacing mode. It optimizes the agent's time by reducing the passive time between connected calls and freeing agents from dialing calls.
Predictive dialing gathers data concerning the duration of calls, how long it takes for calls to be answered, and how many times calls answered. The performance of predictive dialing based on the accuracy of the contact lists and the policies on inconvenience calls.
#3 Power IVR 😎
Power IVR is used to deliver a pre-recorded message to a number of customers in the call list. When a call is answered, Power IVR will play the audio file, and then collect touch tone key responses or speech commands at the end of the message. After that transfer, the call to an agent or remove the caller from the call.
In simple terms, Power IVR is a method that allows a computer to interact with humans through the use of voice and DTMF (Dual-Tone Multi-Frequency) tones input via keypad.
#4 Voice Drop 🤓
Voice drop is the same as Power IVR, except it won't wait for the touch-tone key responses or speech command at the end of the message. After playing the pre-recorded message, the call will be dropped. It mostly used for payment reminders and similar.
Why a Dialer should be Part of Your Sales strategy? 🥳
A dialer can make your sales reps more efficient and productive but let's see exactly how a sales dialer can help you improve your outbound sales strategy.
Increase the Conversion Rate ☝️
Calls from unknown codes are getting rejected or ignored due to the growing fear of spam. Smart dialers usually match the outgoing call with a local number to increase the chances of a conversation.
Engine Ready's survey explains, when a local area code used to make calls, conversion rates get doubled and the volume of phone leads increased by 112.5 percent instead of an 800 number.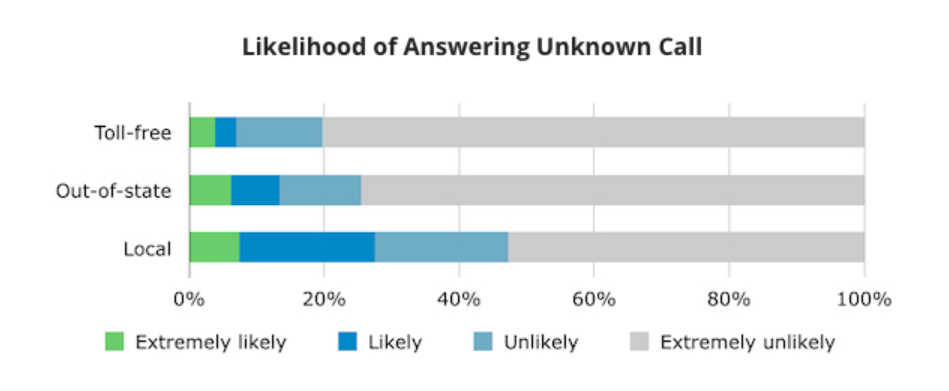 It is normal for human error to occur while making a call. Dialing the wrong number from a spreadsheet, calling the same person twice, and much more mistakes. Dialer automates the whole process to prevent those mistakes.
Free-up Time for Other Tasks 🤟
A dialer can call multiple numbers at once, you can make more calls in less time. Predictive dialers can cut the call gap between 3 seconds, savings your sales rep an average of 45 minutes per day. Imagine how much time it free-up for your sales team to take a lead.
Conclusion
Everything in sales is driven by numbers and calls. The more lead you get, the more prospects you will have in your sales pipeline. By having a manual dialing process, you are just adding to the misery of your already exhausted sales teams. Investing in a dialer will not only improve your business but also boost your team's productivity.
If you have any additional information, feel free to share it with us at LeadMine.