Direct mail is one of the advertising strategies in which sales and marketing messages are sent to targeted customers through the mail. It contains a wide variety of marketing materials, including brochures, postcards, brochures, sales content, and newsletters. Most companies know that direct mailing is one of the most effective and profitable ways to reach out to new and existing customers.
Here how it's done:
What is Direct Mail?
Types of Direct Mail
Benefits of Direct Mail
The process to Create Direct Mail
Summary
What is Direct Mail? ✉️
Direct mail is one of the marketing strategies that involves sending a physical piece of promotional material to a person or business through the postal service or other courier services. Some recipients name it "junk mail" because direct mail generally arrives uninvited.
It is a particularly best option for small business owners, as it can pass complete information about a product or service and reach any target group, all for a relatively low cost. Direct mail can provide support for a business, or it can be used as a supplement in a company's traditional sales efforts.
For example, a small business could use direct mail to inform a potential customer about offers and then follow up with a phone call or a visit from a salesperson.
Start-up businesses may find direct mail an effective method of creating awareness towards business and interest in a new product, while existing companies may find direct mail as generating new business outside of their usual customers. Another advantage of direct mailing is that it is testable so that entrepreneurs can try out different sales content on different audiences in order to find the most profitable marketing mail for a new product or service.
Types of Direct Mail 🤔
These are the most common forms of direct mail:
Newsletters
Packages
Coupon envelopes
Postcards
Catalogs
Letters
Brochures
Flyers
Direct mail can work perfectly well when appropriate content lands on someone's doorstep who needs the product or service. Also, it is the best way to get a promotion for your business. Advertisement expresses to everyone in the hopes that those who are in the target market will hear the message while direct mail expresses only to those buyers who need or wants what you are selling. That's the reason direct mails are considered more efficient.
Benefits of Direct Mail 💪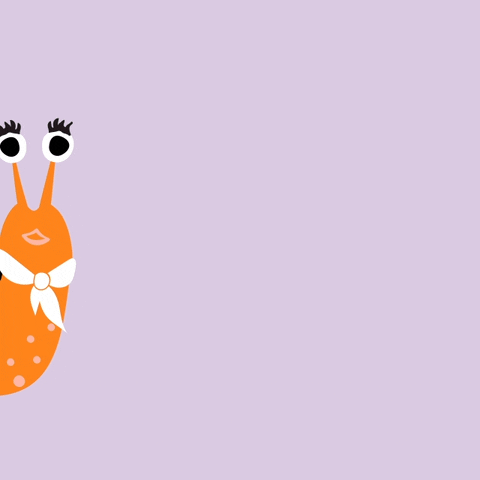 Direct mail is the most used direct marketing strategy and its popularity continues to grow rapidly in the industry. The primary goal of direct mail is to reach customers with offers of your products and services.
Currently, direct mails are used to offer customers a range of financial services, coupons, and requests for donations to a non-profitable organization.
Direct mail is also an effective strategy in B2B marketing where orders are usually of larger value than customer purchases, often takes one mail to make a sale. Creative packages are often used to get through to those executives whose mail is screened by their secretaries. Also, B2B direct mails can be used to generate more leads and strengthen personal selling efforts.
The process to Create Direct Mail 😵
Now that you have seen the benefits of a direct mailing, you might be thinking of how to start one. We will explain the process of creating a direct mail campaign maybe that could help you save your time, money, energy.
Consider your business and who it would be best suited for, and focus your efforts there. Direct mail can have a great ROI and engagement rate, researching your target audience and collect buyer persona that could help you save money and also it helps you to find where and what the people are most likely to be your customers live.
After you have defined your markets, send out a few test batches. When sending out mail, make sure you have a way to track your audience's engagement. That can be a coupon code unique to the mail campaign which helps to track the mails online according to how many customers end up using it.
Or it could also be contact details to call or an email address set up only for that direct mail campaign. In this way, you can easily keep track of who is engaging with your marketing.
Even though you may have the best eye-catching mail to deliver to the right people at the right time still needs a CTA. Include it based on what you want the customer to do and define that for them in clear terms. It can be buying your product or service, using a coupon code, donating to a charity, taking a survey, and much more.
Always Proofread Your Mails 👍
Your mail will be the first impression many people will get of your business, so it should be free of typos and grammatical errors. So make sure you take the time to double-check the copy and make sure it is clean and neat.
Also, make sure it is readable which should have a good flow, and catches the tone you are hoping for, whether that is conversational or professional.
Drive Traffic to Your Online Presence 🧐
However direct mails are valuable in business, they probably won't be the bulk of your marketing efforts, and most of your business is in online presence.
Get people active on your social platforms to increase the response rate which leads to conversion rate. That way they can follow your business online and stay updated without waiting for the next mail. You can also link your marketing (both physical and digital) campaigns with scannable coupon codes, giveaways on your social channels, or hashtag campaigns.
Don't Forget to Follow-up 🏃
Track how many people are responded to your mail and who they are so you can follow up with them later in the queue. It provides a customer database of engaged audiences who are more likely to be receptive to future marketing. You can also use that information to send out a short message telling them you appreciate their support.
Summary
Even though it is the oldest strategy of marketing, direct mail is far from outdated. It is still effective in closing the gap between brands and customers. It is also a good way to stand out from the crowd, so if you are looking to shake up your marketing efforts, give it a try.
Also give us a direct message at LeadMine, if you have any.