If you own a company, you likely willing to work with a B2B company at some point in your business journey. It is important to understand what is B2B, why it matters to your business space, and how you can leverage your own company with it.
Here we will cover:
What is B2B?
B2B (Business-to-business or BtoB) is a circumstance of a commercial transaction between businesses. This occurs when a business is sourcing materials for their production process or a business needs the services of another business for operational reasons or a business re-sells goods and services produced by others.
Business-to-business transactions tend to happen in the supply chain, where one company will purchase raw materials from another company to be used in the manufacturing process. It is also commonplace for automobile industries as well as property management, financial services companies, manufacturing companies, real estate companies, and industrial clean-up companies.
B2B involves some specific challenges at different stages. Every organization should be careful to reply on an appropriate combination of contractual and relational mechanisms.
Supply chain management and strategic management should also note the governance mechanisms in case of B2B conflicts. Contracts and relational norms may influence the nature and dynamics of the negotiations between organizations.
Types of B2B
There are two models in B2B:
#1 Vertical B2B ↕️
Vertical B2B is basically dealing with manufacturing or business. It can be divided into two parts – upstream and downstream. Commercial retailers can have a supply relationship with the upstream suppliers such as manufactures, and form a sales relationship.
Vertical B2B websites are similar to the enterprise's online store. Companies can promote their products efficiently and more comprehensively through a website that enriches transactions. By doing this, they help their customers understand their products well. Or also the website can be created for business, where the seller advertises their products to promote and expand transactions in a clear and convenient way.
#2 Horizontal B2B ↔️
Horizontal B2B is a pattern for the intermediate trading market. It is all about similar transactions of different industries into one place. It provides a trading opportunity for the supplier and purchaser by involving other companies that don't own the products or came to sell the products. Simply, it is a platform to bring sellers and purchasers together online. A good platform helps buyers to easily know about the sellers and information about the product through the website alone.
B2B Marketing
B2B Marketing is generally promoting products and services to other businesses including multiple decision-makers at a large volume with lengthy sales cycles and more complex than customer products.
In business terms, B2B marketing is defined as the products or services marketing to other businesses for use in production, general business operations, and resale to other consumers. In simple terms, B2B Marketing is a product or service promotion to another business.
The first step of B2B marketing is letting other companies know about your company exists, and promote your product or service which will benefit them. B2B marketing brings other companies interest in your company to increase brand awareness and nurtures prospects with the goal of converting them into customers. It will develop a valuable relationship with your company for many years.
B2B products and services tend to be more complex than expensive, which makes critical long-term relationships. Many B2B companies follow traditional strategies like employing a team of salespeople to build and nurture those key relationships. Combining those strategies with digital tools helps them to get more customers without losing their personal touch. It is best to keep your branding safe in the current situation.
B2B E-Commerce
B2B e-commerce (business-to-business electronic commerce) is the online sale portal that consists of products or services to sell between businesses. It is used to improve the efficiency of a company's sales. Instead of receiving orders manually through human assets, it allows you to order digitally through telephone or email, which reduces overhead costs.
Forrester forecasts that US B2B e-commerce will reach $1.8 trillion by 2023. They forecast a 10% compound annual growth rate (CAGR) for B2B e-commerce over the next five years. This report explains how B2B e-commerce rising as a ray of sunshine and must do to take advantage of the opportunity.
The key to B2B marketing is that create value for a business from the bottom line. Focus on the efficiencies of your potential customers when you are in a solution streamlines processes to get gain. If your services increase traffic to a website or boost conversation rates, mark the potential customer for added revenue. In business, the main focus should be on profitability. If you have a clear mind on business then your products or services will enhance the bottom line, which makes the sale much easier.
To improve your B2B marketing campaigns, you should keep some things in mind when interacting with other businesses. Here are those things:
Every other business always wants to know the ROI they can expect from your product or service.
You are speaking directly to high-level company decision-makers, not a consumer, so you should make sure that your message tone doesn't inappropriate to them.
A knowledgeable and well-trained sales team will allow you to build effective relationships with customers.
The important thing in B2B marketing is communication, which builds a strong relationship. It is not sure that will extend your brand voice by creating an effective social network.
B2B is Brilliant
"Business-to-business work is about building a brand from the inside out. The brand message that we communicate to our client's business constituents is often the same message that is carried through to the consumers in the marketplace." - Maureen Hall
Though B2B is the key to the success of many industries, when considering your company's potential, don't limit yourself from great. Combine all your energy and strength to generate great opportunities for your business in the market.
---
LeadMine

: Find Your Next Customer without Wasting Time
LeadMine is a lead generation platform used by all types of businesses. From over 200 million contacts, you may identify your target b2b leads as well as their email addresses.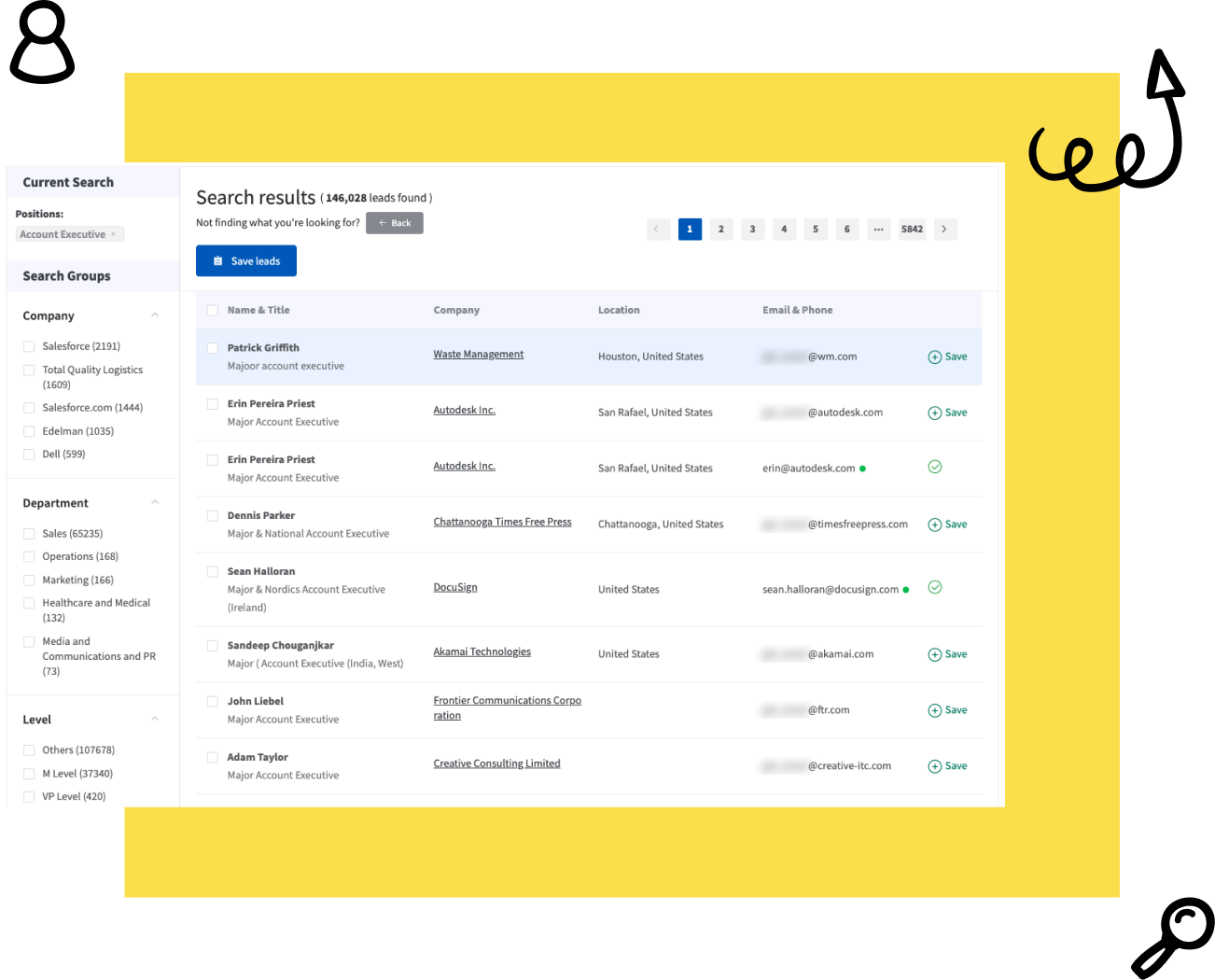 LeadMine is an extremely simple and handy application that can improve your marketing and sales processes. Its user-friendly interface, strong algorithms, real-time data, and email verification features save time that can be better spent on other tasks. The rich API solution can also check hundreds of email addresses in less than a minute. The powerful yet easy solution might be your ideal marketing and sales partner, helping your business grow.