With the right context and understanding, metrics are powerful and effective tools. ARR lead you to the success path of your business, create stronger forecasting, and promote your company's growth strategy.
Annual recurring revenue (ARR) is one of those metrics for subscription companies. It makes you understand your business health and helps you calculate the rate and point out which you need to grow to keep going on the success path.
Here we will cover the following:
What is Annual Recurring Revenue (ARR)?
Annual Recurring Revenue is an essential SaaS metric that shows how much you can expect recurring revenue from your business, based on both monthly and yearly subscriptions. ARR is simply the annualized version of monthly recurring revenue (MRR).
ARR often varies per customer as it accounts for their subscription package as well as contract term with your business in annual terms. It reflects on your top-line revenue and a key metric for measuring year over year.
How to calculate ARR?
Calculating ARR is depending on a number of components, including your existing pricing strategy and the complexity of your business type.
The ARR formula is simple:
ARR = (Overall Subscription Cost Per Year + Recurring Revenue from Add-ons or Updates) – Revenue Lost from Cancellations (Churn)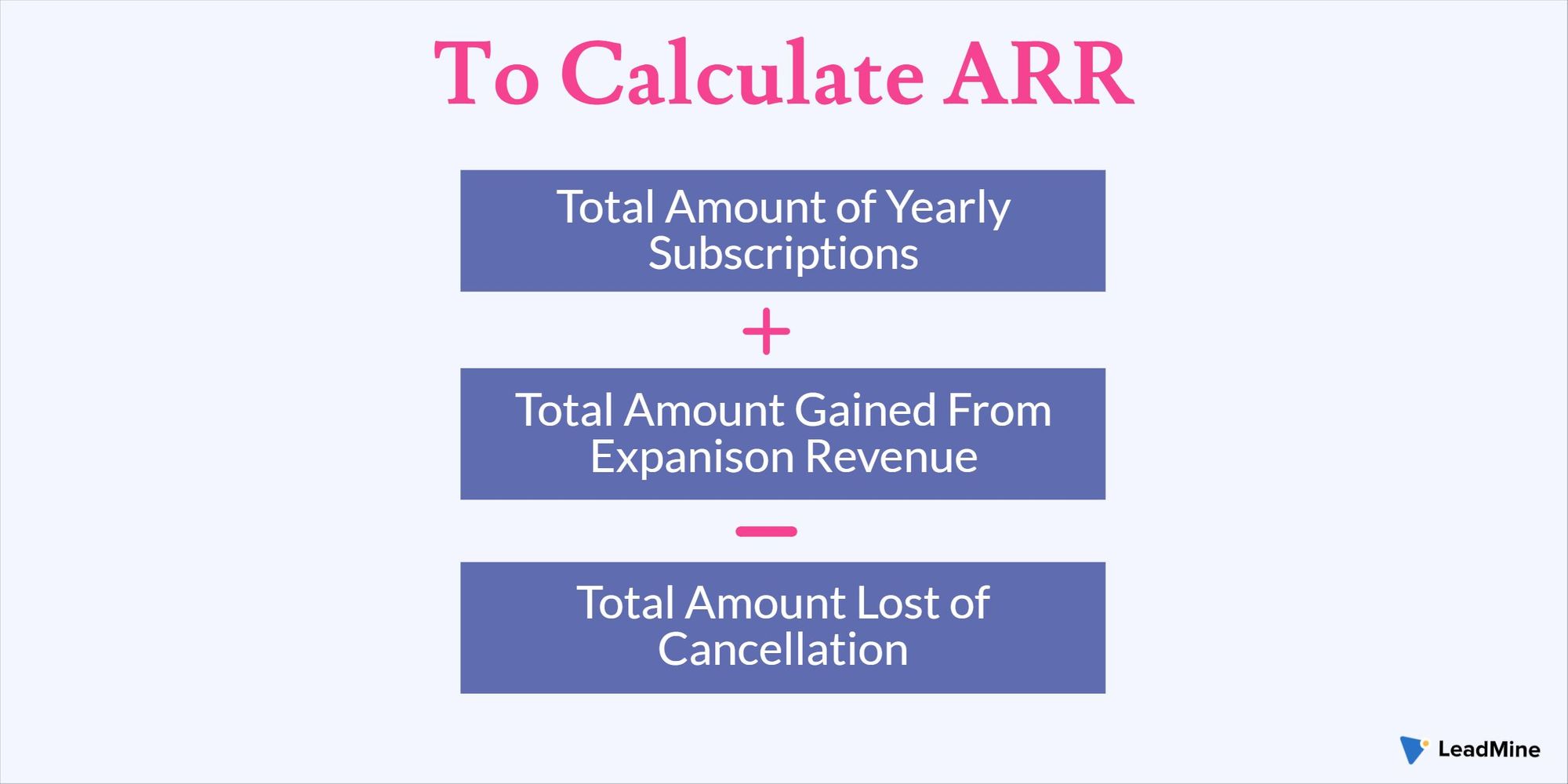 Any expansion revenue earned through add-ons or upgrades of a customer affects the annual subscription price and one-time subscription options should not be included in this calculation.
If your pricing strategy is built more on monthly recurring revenue (MRR), you should calculate the ARR by multiplying MRR by 12.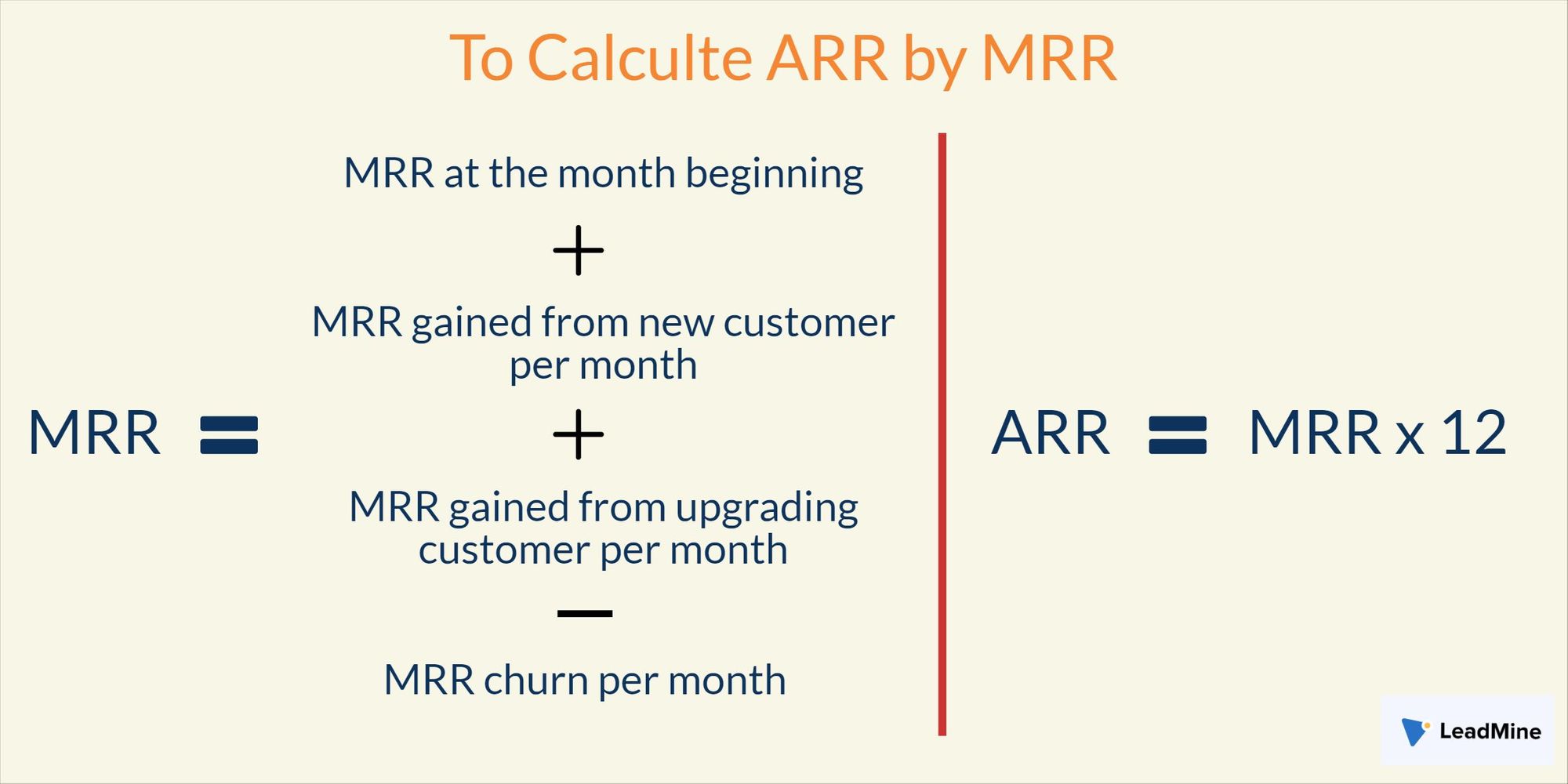 Annual Recurring Revenue (ARR) vs Monthly Recurring Revenue (MRR)
The Annual Recurring Revenue (ARR) is very similar to Monthly Recurring Revenue (MRR). The period of time at which they are normalized is the only difference between the two metrics. However, ARR provides a long-term view of a company's progress, while MRR helps to identify short-term evolvement.
Benefits of ARR
Annual recurring revenue (ARR) is considered the most important metrics for SaaS companies. It offers some crucial benefits for a company:
Increase the company's growth 📈
ARR makes the metric a good measure of a company's growth by prediction and stability. By comparing ARR's with previous years, a company can see whether the business decisions are resulting in progress or not.
Evaluate the business success 📊
ARR evaluates only the revenue obtained from subscriptions and enables a company to identify whether the subscription model is successful or not.
Forecast Revenue 💰
ARR is the most commonly used for revenue forecasting. The metrics are commonly pointing to the baseline and they can be easily incorporated into more complex calculations to the company's future revenues.
Importance of Calculating ARR
ARR provide valuable insight into the health of your business. You can use those data to forecast how revenue changes your company growth and then plan what you can do with that revenue or plan to increase your revenue.
With ARR, you are able to see the yearly progression at a high-level, which is useful in long-term business planning and creating company road maps.
Conclusion
ARR is a key metric for any type of business with a subscription model and it is a compounding indicator of your ability to grow. With ARR data, you will be able to not only check the health of your company but also how your actions increase or decrease overall growth momentum.
In the end, you must have a clear definition of ARR and how it is calculated for your organization. Be clear while calculating and communicating ARR metrics within your organization.
---
LeadMine

: Find Your Next Customer without Wasting Time
LeadMine is a lead generation platform used by all types of businesses. From over 200 million contacts, you may identify your target b2b leads as well as their email addresses.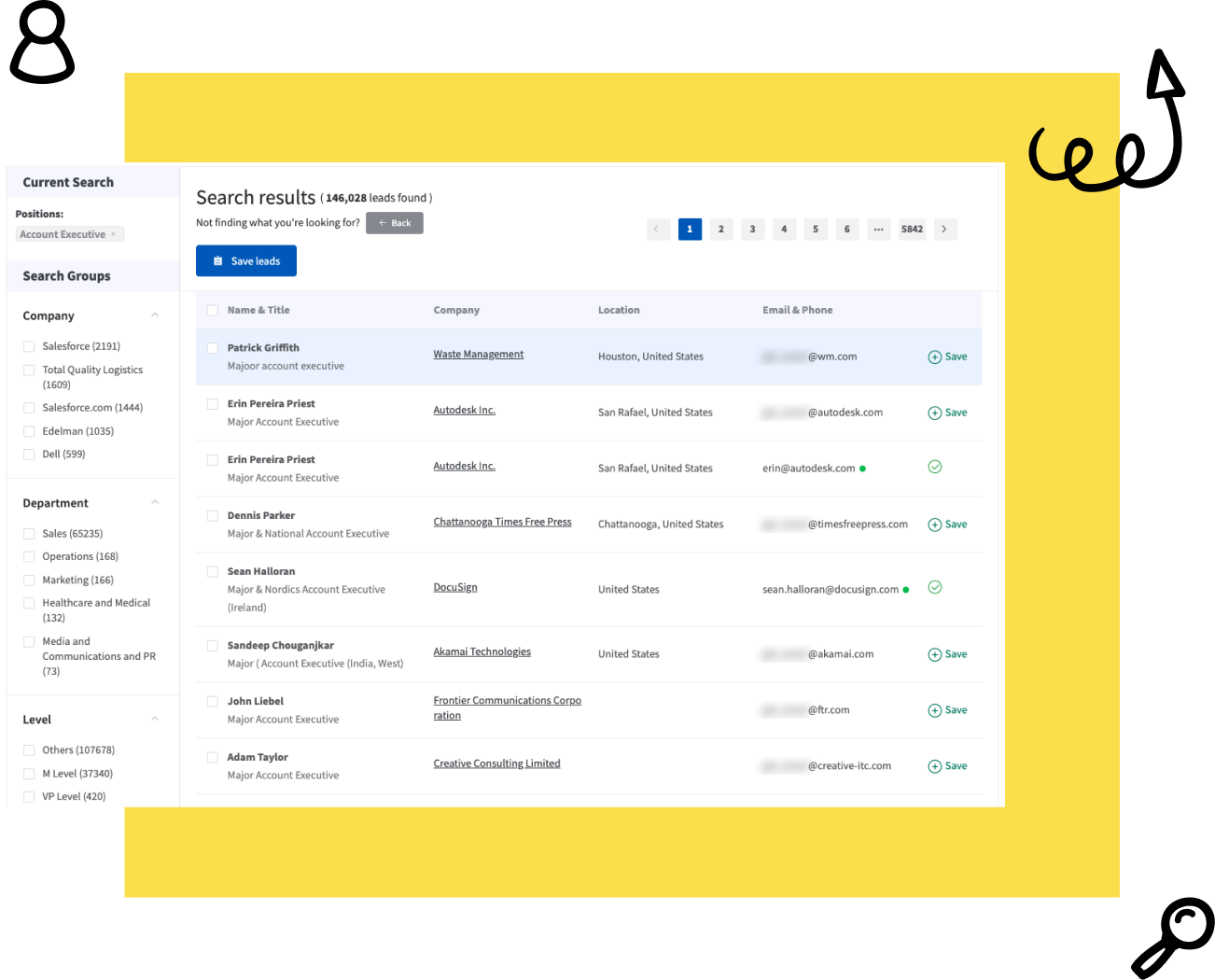 LeadMine is an extremely simple and handy application that can improve your marketing and sales processes. Its user-friendly interface, strong algorithms, real-time data, and email verification features save time that can be better spent on other tasks. The rich API solution can also check hundreds of email addresses in less than a minute. The powerful yet easy solution might be your ideal marketing and sales partner, helping your business grow.