Customer relationship management is a technology used to track and manage business interactions with prospects and potential customers. CRM creates a complete picture of the customer relationship and streamlines processes, allowing companies to make informed decisions about how to improve that experience and increase profitability.
We will cover the following:
What is Customer Relationship Management?
Why CRM is Important?
Types of CRM
Benefits of CRM
Who uses CRM?
Summary
What is Customer Relationship Management? 💡
Customer Relationship Management (CRM) is an approach for managing all your company's relationships and interactions with your prospects and potential customers. It helps you improve your sales. CRM enables you to focus on your company's relationship with individual people, which means customers, service users, colleagues, or suppliers.
The goal is to gather enough information about a customer and use it well enough to increase that customer's positive interactions with the business, thereby increasing that company's sales.
It is not just for to increase sales. Some of the advantages in productivity can come from CRM as a sales and marketing tool and embedding it in your business where the HR team to customer services team can use it effectively.
CRM system runs data from communication channels and allows companies to know about their prospects and how to provide service for their needs. Thus retaining customers and driving sales growth. CRM can be used with past, present, and also potential customers.
Why CRM is Important? 😎
If your business is going to last, you know that you should need an approach for future development. You may already have a target audience relating to sales, business objectives, and profitability. But getting on the top, reliable information on your sales progress towards your goals can be tricky.
Using a CRM, you can give a clear overview of your customers. You can see everything in one place like a simple, personalized dashboard that can tell you a customer's previous history with you, the status of their orders, any outstanding customer service issues, and much more.
You can even include information from their public social media activity such as their likes and dislikes, what they are saying, and sharing about you. The marketing team can use CRM to understand the pipeline of sales work, making forecasting simpler and more accurate. If you have a clear vision of every opportunity or lead, showing you the clear path from inquiries to sales.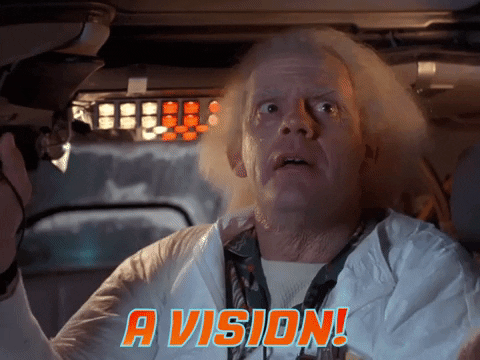 Even though the sales and marketing teams traditionally been using it, customer service teams are seeing great benefits from CRM systems. For example, if a customer raises an issue on Twitter and then switches to other channels to resolve it in private. A CRM system enables you to manage the inquiry across channels without losing track.
Types of CRM 🧐
There may be several CRM technologies in the market but there are five types of CRM's that are well-known. The types of CRM's are as follows:
#1 Strategic CRM 🤓
Strategic CRM is concentrated upon the development of a customer relationship and interaction which means it is a clear business-centric culture. The focus of a business on being customer-centric will translate into an improved customer lifetime value (CLV).
#2 Operational CRM 🧐
The main goal of CRM systems is to integrate and automate the sales, marketing, and customer service support. These systems typically have a customized dashboard that gives an overall view of the three components on a single customer view. The customized dashboard may provide customer information, sales history, previous marketing efforts, and summarizing all of the relationships between the customer and the company.
Operational CRM is made up of 3 main functions:
Sales force Automation
Sales force automation works with all stages in the progress of the sales, from initially entering contact information to converting a prospect into an actual customer. It implements sales promotion, automates the customer's account for sales, marketing, and retail outlets.
Marketing Automation
It focuses on the overall marketing process to make it more effective and efficient. CRM systems with marketing automation capabilities can automate repeated tasks and the goal is to turn a sales lead into a customer.
Service Automation
It is the one part of the CRM system that focuses on direct customer service. With service automation, customers are supported through multiple channels such as contact details, knowledge bases, ticketing portals, FAQs, and much more.
#3 Analytical CRM 👨‍💻
The purpose of analytical CRM systems is to analyse customer data collected through multiple sources and present it so that company managers can make informed decisions. These systems use technologies such as data mining, correlation, and pattern recognition to analyse the customer data. It helps improve customer service by determining small problems which can be solved by marketing.
#4 Collaborative 🤝
The main purpose of CRM is to incorporate external stakeholders to share customer information across groups and organizations.
#5 Customer Data Platform 👥
A CDP is a system used by marketing teams that assemble data about customers from various sources into one database with other software systems that can interact.
Benefits of CRM 🤓
A CRM system has many benefits which have been shown to produce real results including direct improvements. CRM platforms have a proven track record of increasing sales and productivity.
Identify and Categorise Lead 🧐
It can help you identify and add new leads easily and quickly and categorize them perfectly. Also, you can create personalized pitch documents in less time, cutting down on response time, and enabling the sales team to move on to the next opportunity.
With accurate, complete, centrally held information about prospects and customers, the sales team can focus their attention on the right customers and gain a competitive advantage.
Increase Referrals from Existing Customers ✌️
With a better understanding of your customer, cross-selling and up-selling opportunities become clear and giving you the chance to win new business from existing customers. You will also be able to keep your customers happy with a better customer experience.
The main benefit of CRM software is that it will gather information from a huge source across your business. This gives you incomparable insights into how your customers feel and what they are saying about your company. So you can improve what you offer, spot issues early, and identify gaps.
Who uses CRM? 🧐
Customer relationship management can be easily personalized to meet the specific needs of any industry type and size. Start-ups, medium-sized businesses, large enterprises, and verticals like healthcare, insurance, real estate, legal, media, travel banking, etc., and non-profitable use CRM software to increase their sales, marketing, and customer support efforts.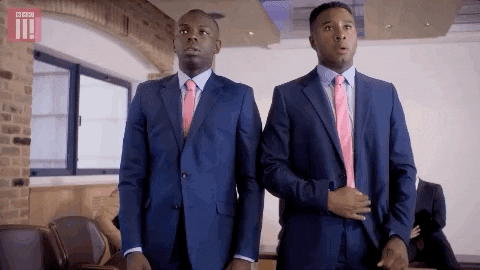 From managing a customer account's contact information to staying up on the top with business deals, payments, and reports, B2B companies use CRM in sales. It helps to create a platform to keep their vendors and other stakeholders of their business in sync.
B2C companies have shorter customer life cycles, and they require a solution that is more straightforward and less time-consuming. A CRM tool with features like lead management, sending out instant surveys, marketing automation, etc., can help B2C companies to reach out to their customers more easily.
Small and Medium Business is no truth to the common misconception that cloud CRM is too expensive and complicated. They can always start their CRM with a free version. By using great technologies, CRM platforms by small businesses provide a level playing field and the ability to compete against the bigger companies in their industry.
Enterprise CRM system can help reduce the time salespeople spend on tedious tasks, have more time to concentrate on their customers, and unify their operations across multiple locations.
Summary 😇
Using CRM will allow your business to understand well and improving your relationship with your potential customers, which will turn into growth for your business. CRM works best when you spend quality time cleaning up their existing data to eliminate duplicate and incomplete records before they include data with external sources of information.
So what do you think of CRM? Share your thoughts with us at LeadMine.