In the digital century, with the proliferation of online selling, how to bring your product or service and the brand name to customer's attention is one of the important questions of company owners. The conversion rate is one of the most important criteria to know if your product or service website has an excellent performance, which can bring good sales.
To have an overall view of it, we need to have an insight into the conversion rate.
We will cover the followings:
What is the Conversion Rate? 🙄
The conversion rate is a marketing term that measures the ratio of website visitors to conversions. A conversion doesn't have to be a sale or transaction but also be sign-ups or successful downloads.
Conversion rate optimization is a central aspect of online marketing and search engine optimization, as an efficient conversion rate can have a significant impact on lead generation, which leads to more sales and revenue.
In simple terms, the conversion rate is the percentage of visitors viewing your website or landing page that converts, depending on your business type, a conversion could be anything.
Here are a few conversion types:
Product or service purchasing
Calling your company
Submitting online forms
Downloads from your website
Signing up for a newsletter
Engaging in online chats
Registering on your website
Upgrading their service
Engaging with your website in some way
Also, there are plenty of other conversions people can take on a site, but this should give you a feel for what a conversion is. Simply, a conversion is a measurable action that progresses a potential customer towards becoming a paying client.
How to Calculate Conversion Rate? 🕵️‍♂️
The conversion rate can be calculated in two methods. One method is to calculate the conversion rate includes all recorded visits to a website including automated page visits by bots, and repeated page visits from the same user. This method of calculation is less accurate, if you want to have more accurate results, you have done a log file analysis so that visits by search engine bots can be excluded.
Conversion Rate = (Number of Conversions x 100) / Number of Page Visits
Another method of calculating conversion rate for more accuracy, the page views in the above formula need to be replaced by unique visitors or sessions such as a visitor is only count if they visit the website multiple times. Cookies are used to identify visitors that make it possible to exclude multiple visits by the same user.
Conversion Rate = (Number of Conversions x 100) / Number of Unique Visitors in Page
For this calculation, a particular period of time is selected and conversion per unique visitor per day is calculated. The total number of web page views doesn't include in the calculation.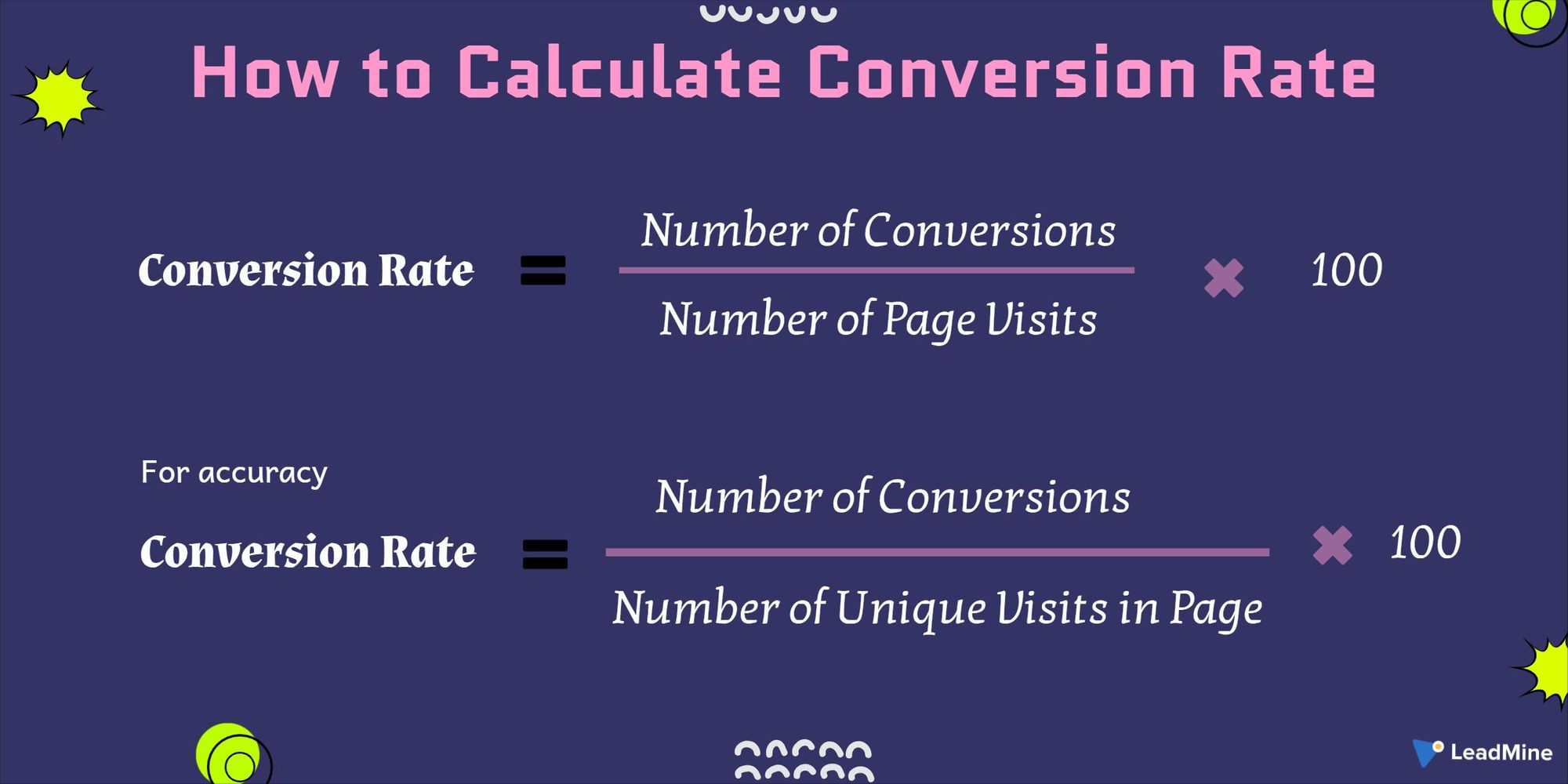 What is a Good Conversion Rate? 😇
Conventional wisdom says that a good conversation rate is around 2% to 5%. If you are sitting at 2.5%, an improvement to 5% seems like a huge difference. Congratulations!!! You doubled your conversion rate but still, you stuck in the average performance level.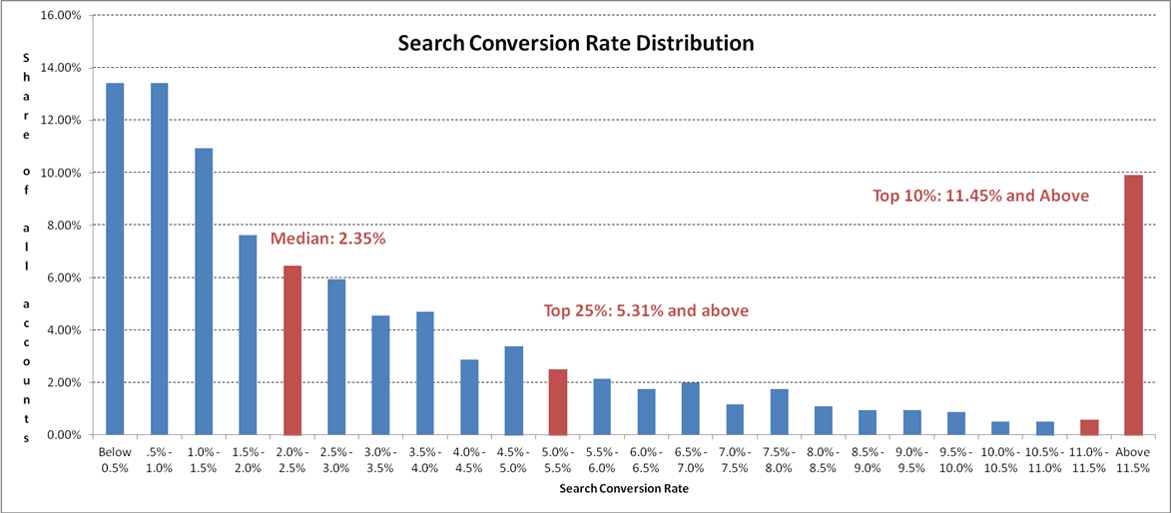 In WordStream's analysis, about ¼ of all accounts have less than 1% conversion rates. The median was 2.35% but the top 25% of accounts have twice that median.
Why Conversion Rate is So Important? 💯
Calculating conversion rates allows you to measure the performance of your web pages and applications. Understanding what percentage of your users are completing the goals that drive your business helps you to measure the success of your website or application and identify areas for improvement.
Improving your conversion rate also helps you to get more sales with the same amount of website traffic. If you are spending $100 a month on advertising to drive 100 visitors to your website if you can double your conversion rate that will double the value that you spend on ads. You can then cut back on your ad spend and get the same benefits as you were getting before.
Factors that Impact the Conversion Rate 🤕
Unreadable font text and colour
Overloaded page design
Few payments option
Slow loading page speed
Misplaced buttons
Poorly chosen landing page or campaign link errors
Paid downloads
Grammatically and stylistically incorrect texts
Unsafe purchase process, without HTTPS
Complex log-in process
Technical issues while purchasing
Information not being clear enough at the first glance
Lack of confidence to improve customer relationship
Summary
In the final words, the conversion rate indicates the performance to know your marketing strategy helps gain profits and how visitors engage with your website. Having a clear understanding of the conversion rate can help the company to have a better strategy to drive visitors to your site with successful sales.
Now that you know what conversion rate is, why it is important and what is good conversion rates, it is time to put conversion rate data to work for you!
---
LeadMine

: Find Your Next Customer without Wasting Time
LeadMine is a lead generation platform used by all types of businesses. From over 200 million contacts, you may identify your target b2b leads as well as their email addresses.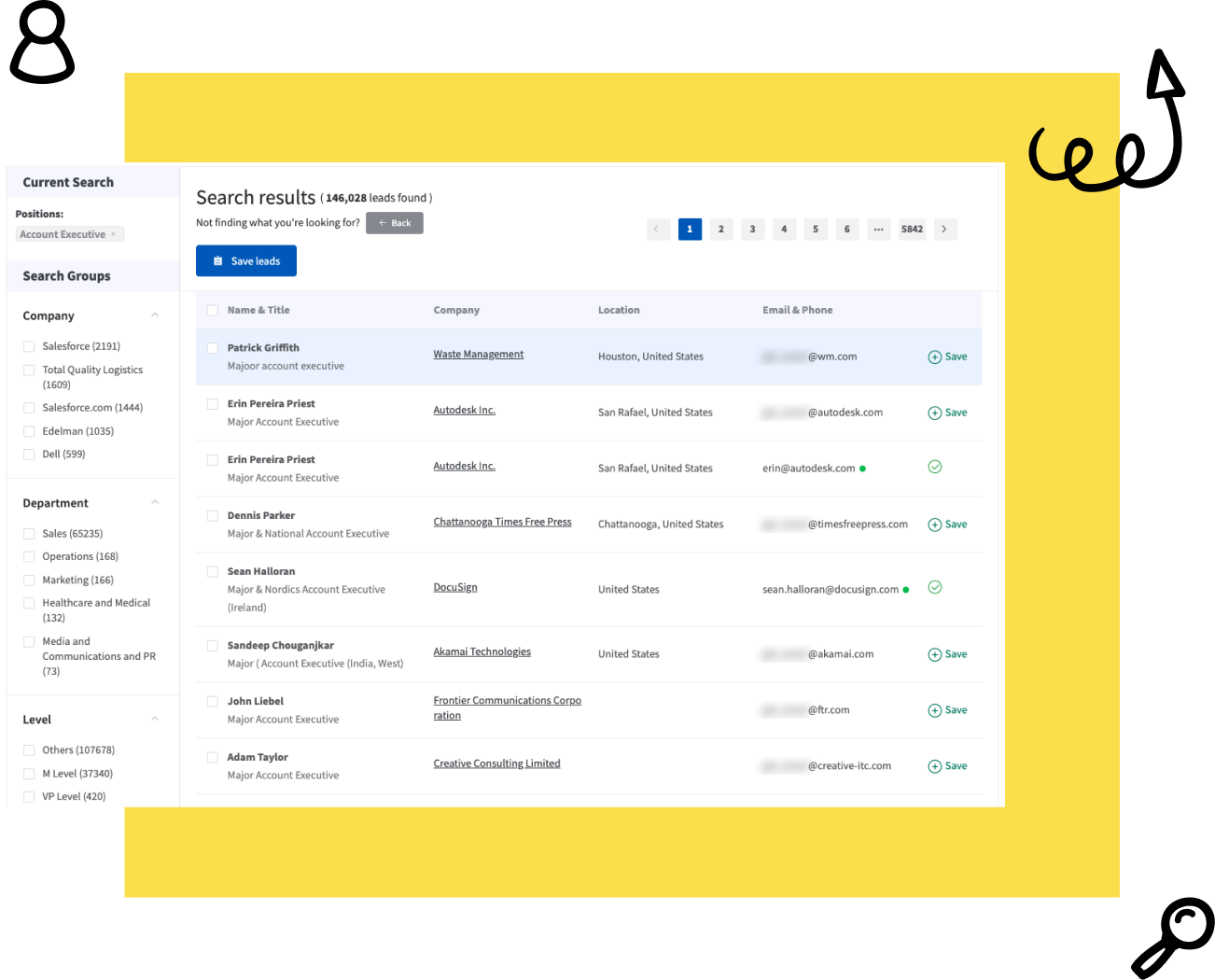 LeadMine is an extremely simple and handy application that can improve your marketing and sales processes. Its user-friendly interface, strong algorithms, real-time data, and email verification features save time that can be better spent on other tasks. The rich API solution can also check hundreds of email addresses in less than a minute. The powerful yet easy solution might be your ideal marketing and sales partner, helping your business grow.