The Global Business Unit supports domestic and international customers' global business activities through a comprehensive global network and goods and services in which you specialize.
Here how it's done:
What is Global Business Unit?
Benefits of Global Business Unit
5 Important Actions to Build an Effective Global Business Unit
Conclusion
What is Global Business Unit? 🤔
A Global Business Unit (GBU) is a semi-autonomous division of a multinational company that focuses on a single market vertical or a range of functions, goods, or services on a global scale. International business comprises all business activities that involve firms from two or more countries. Even though international business has many similarities with domestic business, there is a significant difference that this unit examines.
At an international level, managers must accommodate a highly complex situation. Key variables in this situation include different currencies, different government policies concerning trade, subsidies, and controls on foreign investment as well as the variables that exist in any domestic territory such as competition, costs, and customer characteristics.
Through initiatives, you can boost the earnings capacity of both group companies and investees, generate synergies, and heighten the group's overall strength. Additionally, you will take measures to reinforce business platforms for supporting sustainable growth through means such as reinforcing corporate governance systems, diligently streamlining operational structures, and ensuring the stable procurement of foreign currencies.
Benefits of Global Business Unit 🤩
The Global Business Unit is looking to increase its corporate investment banking business that merges its banking business with its securities business. To achieve this, you should fully capitalize on group strengths, such as product and service expertise and global network in order to collect your ability to provide integrated, group-wide solutions.
Additionally, you can develop multi-faceted business relationships by addressing customer's business issues as well climate change and other social issues through our expertise in areas such as sustainable finance, Mergers & Acquisition (M&A) advisory, and payment services.
You will also pursue initiatives aimed at improving profitability that doesn't require you to significantly expand your balance sheet. Efforts to this end will aim to enhance efficiency in terms of both capital and assets. For example, by adopting a rigorous focus on profitability and strengthening your asset-turnover-based businesses that focus on customer's investment needs.
The Global Business Unit is directing efforts toward Asia and other new business areas that looking to expand its operations in growth markets. You can strengthen your business foundation and develop financial service through the Global Business Unit. You can increase your foundation for medium to long-term growth by developing relationships with middle-tier companies through intragroup collaborations.
The Global Business Unit is also expanding operations in various countries while also engaging in digital technology-related projects with the aim of capturing the region's growth. The acquisition of business platforms in emerging growth markets such as asset management is another field of focus.
Establish Business Foundations 💪
The global operations are becoming more complex due to the enhancing speed at which the situation changes such as fluctuations, geopolitical risks, and the heightening expectations of regulatory authorities. The Global Business Unit is allocating resources to strengthen its corporate governance and risk management processes in order to facilitate such operations.
You should also continue to diligently streamline the operations by revising market marketing frameworks and consolidating administrative roles to free up funds that can be allocated to priority fields and surplus funds that can be put into new businesses. Without the sustainable growth of your overseas businesses, foreign currency funding cannot be realized. The focus will be on cost and stability as we diversify procurement sources and enhance the quality of deposits that includes growing your source of the highly sticky deposits of non-financial firms.
5 Important Actions to Build an Effective Global Business Unit 🖐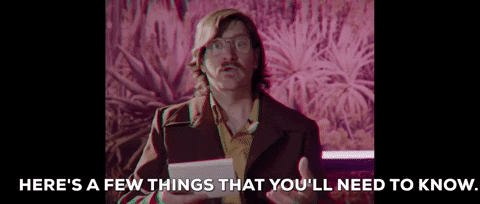 Here we describe 5 crucial actions for an effective Global Business Unit:
#1 Determine the Right Base Model
On a scale from stand-alone company to centre of excellence, we explain three basic models for a Global Business Unit. Deep analysis of the group context and Global Business Unit strategy should determine which model is appropriate for the environment.
The lightest model is a central sharing unit for best practices. The Global Business Unit provides specialist knowledge to the local operations. This model is appropriate for the Global Business Unit proposition to have a significant regional variation or doesn't require global infrastructure.
The second model gains its own Profit & Loss (P&L) and owns the investment budget. Execution is owned by the local operation. The aim of this model is that the Global Business Unit can use its experts to build a coherent strategy and proposition and execute cost-effectively through local operations.
The third model is the most difficult to set up, but it offers the most versatility. It allows the Global Business Unit to operate independently of other group operations but of course, doesn't eliminate the political challenges of two groups operating in the same country.
#2 Know the Value of Capabilities
The Global Business Unit was created to aid in the creation of new business lines, products, consumer segments, or technologies. The capabilities they decide to offer untested and their value for that purpose unknown.
Data capacity is a case in point and maybe an attractive capability for the Global Business Unit to offer but it could be difficult to execute in practice given regulatory realities or operational challenges. Companies must be open-minded about testing their hypotheses and use their learnings to challenge decisions that have previously been made.
#3 Measure the Global Business Unit Value
It is important for Global Business Units to be able to quantify and communicate their importance to their stakeholders. The GBU needs to have a clearer, more formal, and communication strategy. Communicating the value is equally crucial. The Global Business Unit should push for their KPI to be included in appropriate reporting and governance processes and should find champions at all levels of the business to advocate for the value being created.
#4 Align Incentives between the Global Business Unit and Local Operations
The Global Business Unit has some level of interaction with local operations. It is imperative that the end-to-end incentive framework encourages the development of the Global Business Unit proposition and that barriers that preclude the growth of the Global Business Unit proposition can be eliminated.
#5 Build a Strong Relationship
The Global Business Unit focuses on the soft elements of the operating model. The best incentive structure can't be a substitute for solid relationships between the Global Business Unit and stakeholders, or trust in and respect for each other's objectives. The Global Business Unit must consider its stakeholders in order to know when to break through internal obstacles and when to be mindful of conflicting stakeholder interests.
Conclusion
Through the Global Business Unit, you will expand our overseas securities businesses and in addition that increases the competitiveness of products such as sustainable finance, and combine them with the unique strengths to deliver solutions that are tailor-made to address customer's business issues and the issues facing society. This will allow us to move away from a business model that is excessively reliant on growing your balance sheet by increasing consumer confidence, accelerating cross-selling activities, and increasing your status as a trusted business partner, as well as improving profitability and productivity.
Do share your thoughts at LeadMine and let us know what you think of the Global Business Unit.