Every business has plans for the future and that's why a marketing strategy is a very much needed practice for companies that want to be prepared, have goals and see that their efforts will be rewarded sooner rather than later.
We will cover the following:
What is Go-to-Market Strategy?
Benefits of Go-to-Market Strategy
Why do You Need a Go-to-Market Strategy?
5 Steps to Create Go-to-Market Strategy
Conclusion
What is Go-to-Market Strategy? 🤩
Go-to-Market Strategy, also known as Go-to-Market, is the concept of a company using both internal and external resources to offer a specific value proposition to consumers and gain a competitive advantage. A Go-to-Market strategy's goal is to improve the overall consumer experience by providing a better product at a lower price.
A Go-to-Market strategy is similar to a business plan, but the latter is more comprehensive and takes into account additional considerations such as financing. A go-to-market strategy can be used for a variety of activities, including the launch of new goods or services, the introduction of an existing product to a new market, and even the relaunch of a company's product or service.
The go-to-market strategy will assist a company in determining why it is launching a product, determining who the product is for, and developing a plan to engage with persuading the consumer to purchase the product or service. The goal of the GTM is to bring all stakeholders together and create a timetable to ensure that each stakeholder achieves the established goals and outcomes, resulting in a path to market success that is attainable.
Benefits of Go-to-Market Strategy 😇
Although the go-to-market strategy is often associated with product releases, it can also be used to define the practical measures a company must take to direct consumer experiences with existing products.
Inside an enterprise, go-to-market tactics are used to generate the following benefits:
Comprehensive plan and direction for all stakeholders
Reduce the time it takes for products and services to reach the market
Enhance the chances of a successful product or service launch
Reduce the extra costs generated by failed product or service launches
Increase the ability to react to changes and customer desires
Improve management to challenges
An established path for growth
Ensure the creation of an effective customer experience
Guaranteed regulatory compliance
Why do You Need a Go-to-Market Strategy? 🤔
When you have a plan that you are truly passionate about, its greatness will seem self-evident, and its success a foregone conclusion. This excitement and optimism may lead entrepreneurs and innovators to neglect some of the practicalities that, if overlooked or tackled only half-heartedly, can cut the legs out from under even the most creative efforts.
Having a go-to-market strategy will keep you in reality check and helps you address and direct the less-exciting bits that are still fundamental to your success, and gives you the foundation needed to weather the avoided unexpected storms.
Importantly, a solid and thorough go-to-market plan aids in the framework of any progress made along the way, as well as the detection and diagnosis of any problems that are impeding your growth before they can drive your business into the ground.
5 Steps to Create Go-to-Market Strategy 🖐
While reading the sequence of steps, you may even think you did like to switch around their order a bit. This is perfectly acceptable, you should feel free to tweak the procedure to better fit your product or service. In reality, it's better to finish the first step before moving on to the others, as the others will most likely overlap.
The go-to-market approach typically falls under the marketing department because the steps are mainly marketing functions used to promote a product's launch – lead generation, brand recognition, promotions, consumer outreach, and public relations.
Step 1: Research and Plan 🧐
Most companies start with what they want to offer but research is the best practice to start your strategy. Better to start with the kind of problems you want to solve or the kind of markets you want to be in. Growth, geographic location, existing customer base are the important factor that goes into selecting markets. Secondary research on market size, growth, and dynamics can be very helpful too.
Step 2: Define Your Target Customer 🎯
Within a broad market, there is usually a wide range of customers. Segments are most likely to be a good fit with your company but here we are talking about your target customers. It is doesn't matter who can use your service but doesn't mean you should target them all. You may have a very difficult time closing prospects.
Step 3: Position Your Company 😎
If you want your company to be seen in comparison to your competitors or want to be the innovator or the thought leader, each of these would have a very different market positioning. For example, if you are trying to reach young, innovative companies, your positioning, and services mix should align with that focus, try to concentrate on superior customer service.
Step 4: Define Your Product or Service Offers 😇
Most companies start their marketing strategy with a search for the right target audience. Well, that's a mistake. A HUGE MISTAKE!!!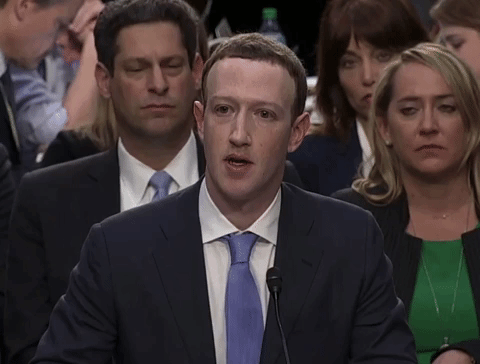 The goal and positioning should drive the product or service you sell, not the other way around. If you're positioning yourself as a low-cost option, and you have high-value, low-cost services that aren't available anywhere else in your market, a low-price Go-to-Market strategy might put you in a bind. That could come back as trouble when you want to raise prices.
Step 5: Develop an Appropriate Marketing Strategy 🤓
Just as your product or service offerings should deliver on your brand promise, so too should your marketing approach align with your target customers' preferences. A marketing strategy that will speak their language and specifically addresses their pains will be far more effective in reaching and motivating them. That explains you should be discussing the issues that are important to your targeted customers.
Conclusion
Marketers must remember that, regardless of the tactic they use, one thing is certain: the more important the message, the more likely it is to resonate with the target audience. As your market and industry conditions change, be ready and willing to revise your go-to-market strategy to keep your place stable in the market.
So what you think of a Go-to-Market strategy, do share your thoughts with us at LeadMine.