InMail is often regarded as one of the most effective ways to use LinkedIn for sales purposes. You get to contact high-profile leads directly, which also results in high open rates and click-through rates. However, InMail does not reflect the true power of LinkedIn or Sales Navigator. InMail, in particular, is extremely limited when it comes to prospecting.
We will cover the following:
What is InMail Message?
How to Send an InMail Message?
When is the Right Time to Send Your InMail?
Conclusion
What is InMail Message? 📧
An InMail message is a private message sent or received by a LinkedIn user who is not a connection of yours. If you indicate that you are open to receiving InMail messages on the Account & Settings tab, you will receive it for free. Unless the recipient is a premium member of the OpenLink Network, sending InMail is generally a paid LinkedIn feature.
A LinkedIn InMail, according to LinkedIn, is a more powerful and "credible" way to contact someone on LinkedIn, with a guaranteed response. This means that if the person to whom you're sending the message doesn't reply within 7 days, you'll get your InMail credit back. They're pricey ($7.95 each), and there's a limit of 50 per month.
They send your InMail message to the LinkedIn profile you specify, and it sits in their inbox before they log into their account again. Your potential candidate will receive an email update from LinkedIn, where they will see your post. As a result, it's a detour for you to give them an update.
How to Send an InMail Message? 🙄
Include Commonalities and Make It Personal
Sending customized InMails rather than canned templates will increase your response rate by 15%. Sending bulk mail, unsurprisingly, has a significant impact on response rates. Yeah, models may be used, but take the time to customize them.
Emphasizes The Connection
Although it may sound cliche, using the word "link" in an InMail message has been shown to increase response rates. Using words like "speak," "chat," "call," and others to indicate that you'd like to follow up can all boost response rates.
However, don't take it any further! We've discovered that phrases like scheduling (like particular days of the week), wage, and exchanging email addresses all reduce the probability of a response in the InMail recruiters send. LinkedIn recently launched a video preview feature that allows recruiters to provide links to company culture videos, for example, that candidates can access in-app.
Many recruiters make the mistake of asking applicants for the names of other people they meet who may be interested in a particular position. It reinforces the notion that the recruiter is the most important person in the room, not the job seeker. Establish reputation and confidence first, and the candidate would be more willing to share referrals.
Remember to Keep It Short and Sweet
Brevity, as in email, is beneficial. Make your subject lines catchy but brief, and keep your InMail message between 200 and 500 characters long.
Send It Whenever You Want
It doesn't matter what time it is, believes it or not. While most people send InMails in the middle of the week to escape Monday craziness, Friday mental check-outs, or the feared weekend black hole, our data shows that response rates are fairly consistent across the week. That's because people are more likely to reply when they have the time, rather than right after you've sent your message.
InMail that is effective usually demonstrates that the sender has read the member's profile. For recruiters, this means recognizing someone's achievements and inquiring about their ambitions and career aspirations (which also lets you figure out whether they're a good fit)—which is also good networking advice in general. Never ask for a resume in the first message, and never pitch a job that isn't at the same level as the candidate's current position.
Target Audience Who Already Want to Hear from You
This is a no-brainer whether you're a recruiter or hiring manager. Candidates who post content from your Career Pages are four times more likely than those who haven't connected with you to respond to your InMail. And LinkedIn users who follow your company are 81 percent more likely to answer than those who don't.
People who have already shown an interest in hearing about potential opportunities by turning on LinkedIn's Open Candidates feature are also a captive audience; they're twice as likely as the average candidate to respond to recruiters.
When is the Right Time to Send Your InMail? 🤔
Approaching a cold candidate through LinkedIn can be intimidating at times, with recruiters wary of approaching anyone while they are at work in case they become enraged or the email is intercepted by a nosy supervisor. Since LinkedIn found that many recruiters were violating the rules by communicating with people they didn't know, they now require you to enter an email address when requesting a connection.
Many recruiters are confused by this, so they turn to give the cold candidate a LinkedIn InMail in the hopes that this in-between medium will both catch their attention and not annoy them in an inappropriate way. This is more important than you may believe. Your message is much more likely to get a response if you send it during peak email and LinkedIn "checking" hours.
Trial and error is the perfect way to figure out the target candidates' screening time. Compare response rates by sending InMails at various times of the week.
However, we've discovered that InMails sent on Tuesday morning work exceptionally well. Candidates have had time to recover from Monday's tension and are now ready to tackle new challenges. Surprisingly, Sunday evening fits well as well; candidates are mostly planning for the work week and going over any missed messages.
Conclusion
Some of the techniques and habits that contribute to the highest response rates aren't shocking. When reaching out to people you don't know, it's simple to get longwinded or sound unintentionally spammy, just as with email or any other type of communication.
Take a page from the most popular recruiters' book while writing the next InMail. You're in luck if you're a recruiter–breaking the worst InMail habits shouldn't be too challenging.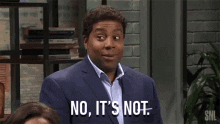 Share your thoughts about InMail Messages with us at LeadMine.