In 1994, when people start writing blogs, it was more like a personal diary that they shared online. They could talk about their daily life or share about things that there were doing in the online journal. Then, people saw an opportunity to communicate information online in a different way. That's the beginning of an excellent job – Blogging!!!
We will go over the following:
What is Blogging?
A blog is a discussion or informational website published on the internet consisting of discrete, often informal diary-style text entries. The word "blog" came from its original name called "weblog". The weblog allows internet users to log the details of their daily life in diary-style entries.
Blogging was usually the work of an individual person or a small group covered a single subject or topic. Then, later on, multi-author blogs emerged with the idea that the writing of multiple authors and professionally edited.
Blog posts are typically arranged in reverse chronological order so that the recent post appears first at the top of the web page.
How Blogging Works?
Blogs are generally a simple website. Older blog content may be archived in separate sections of the website and there will be a separate page with contact information or an author bio. It is usually a single page that can be scrolled through like the news feed on social media (Facebook, LinkedIn) sites.
For example, in a Facebook news feed, a post displays the newest content at the top of the page. Like that, in the blog website, the recent post displays at the top of the web page then the older post went down and down.
Why is blogging so popular?
Blogs allow you to talk about any topic that you are interested in and express your thoughts. You may find some bloggers writing on every activity of their life. These activities may differ from person to person.
People show interest to read things like that. So you need to focus on the topics that you are passionate about.
Types of Blogging
There are many different types of blogs, not based on the type of content, but also based on the way that content is delivered or written.
Personal Blogs 💼
Personal blogging is an online diary or commentary written by an individual, rather than an organization or a corporation. A small number of personal blogs have become popular and got people's attraction. A tiny number of personal bloggers have become well-known in the online community.
Collaborative Blogs 👭🏻
It is also known as group blogs. As the name suggests, it is written and published by more than one author. The high-profile collaborative blogs are organized to a single theme such as politics, technology, or environment.
Micro-Blogging 👩🏻
Micro-Blogging is a small piece of digital content that could be text, images, links, or short videos on the internet. It offers a portable communication mode that feels spontaneous to many internet users. People like this type of blog because the short posts are easy to read on the go and when waiting. An example of Micro-Blogging includes Facebook and Twitter.
Corporate blogs 💻
This type of blog used internally and only available to the employees via an intranet is called corporate blogs or organizational blogs. Many companies use internal blogs to enhance communication, work culture, and employee engagement in a corporation. It also communicates news about company policies and procedures.
Aggregated Blogs 🔂
Individuals or organizations may arrange and aggregate some specific topic, product, or service and provide a combined view for its reader. This allows readers to concentrate on reading instead of searching related topic contents.
Reverse Blogs 🔄
A reverse blog is composed of multiple authors rather than a single blogger. These blogs can be written by several authors on a topic that is opened to write for anyone. But there was some limit to the number of entries to keep it from the web forum.
Benefits of Blogging
Blogging has tons of benefits in the current world:
For Better SEO
Search engines always welcome new content and blogging is a great search engine optimization (SEO) tool. Fresh content helps improve a website's SEO performance and the feature of blogs is the frequency with which they are updated.
Build Brand Awareness
If your blog content is valuable and shareable then users will put your brand name at the top of their list.
Maintain Communication with Customers
Blogs can keep your customer up-to-date about your products, new deals and provide tips on their business issue. Frequently posting useful blog content will get more audience and you can change them into your customer.
Nurtures Customer Relationship
By providing valuable content, you can enhance the customer experience that helps them to decide the most of their purchase.
Supports Other Marketing Channels
Blog content plays an important role in the growth of the marketing channel that you share with others.
Generate Alternative Income
Successful blogs can make money. Along with your product and service, blogs can generate income from alternative sources such as advertising and affiliate products.
Blog Structure
The structure of blogs has changed over time. However, the most blog still contains the same standard features and structures.
Here is the standard structure that a typical blog could have:
Header with the navigator bar or menu bar.
Main content area with images and links.
Sidebar with call-to-actions.
Footer with contact info.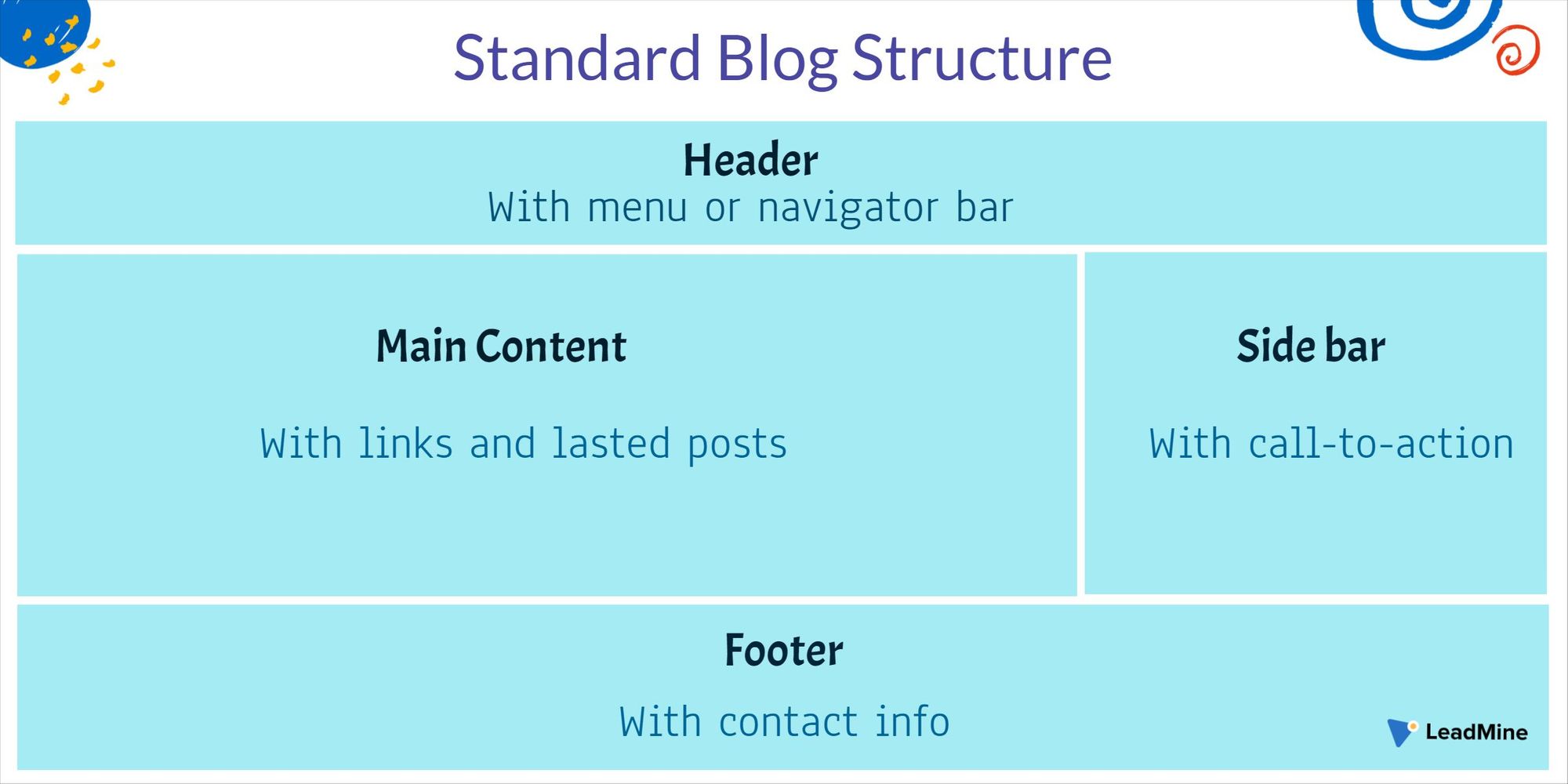 Basic Tips for Blogging
Starting a new blog is difficult and may quickly be discouraged because of the lack of visits or comments. Here are some tips to help you to blogging mastery:
Post regularly but don't post if you have nothing valuable to post.
Stick with a few specific genres.
Use a clean and simple theme.
Enjoy the process, sometimes blog for fun, comment on other people's blogs.
Always remember there are no rules to what you post on your blog.
Conclusion
We hope that you have learned some useful information about blogging. If you are planning to start blogging, then your next step is to work on your blog content in order to keep your readers engaged and satisfied.
---
LeadMine

: Find Your Next Customer without Wasting Time
LeadMine is a lead generation platform used by all types of businesses. From over 200 million contacts, you may identify your target b2b leads as well as their email addresses.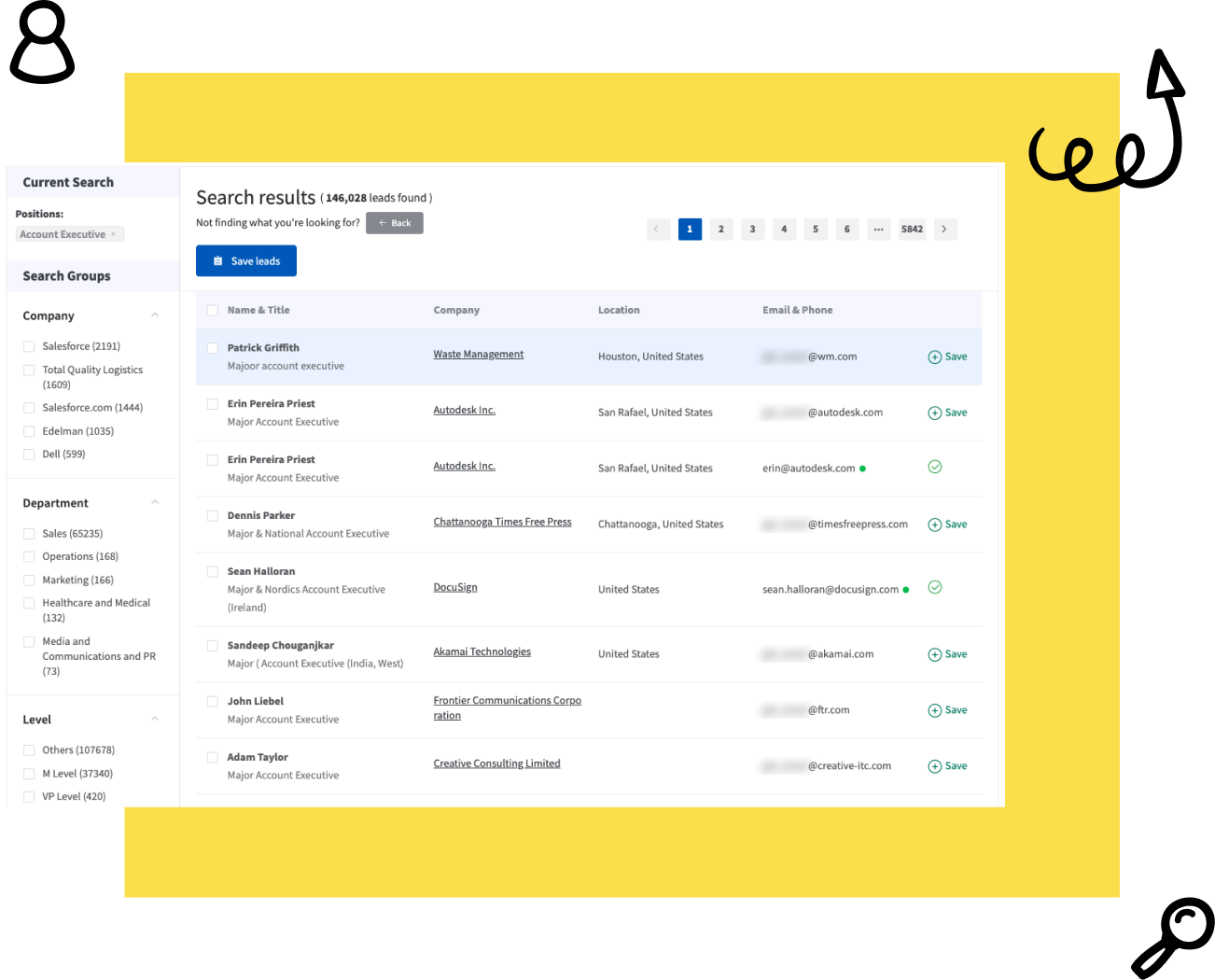 LeadMine is an extremely simple and handy application that can improve your marketing and sales processes. Its user-friendly interface, strong algorithms, real-time data, and email verification features save time that can be better spent on other tasks. The rich API solution can also check hundreds of email addresses in less than a minute. The powerful yet easy solution might be your ideal marketing and sales partner, helping your business grow.