BI technologies provide past, current, and predictive views of business actions. Common features include reporting, online analytical processing, analytics, business performance management, dashboard development, complex event processing, data mining, process mining, text mining, predictive analytics, benchmarking, and prescriptive analytics.
Here we will cover the following:
What is Business Intelligence (BI)? 🤔
Business Intelligence (BI) is a process of converting data into useful information that drives profitable business actions. It contains the strategies and technologies used by enterprises for data analysis.
It can process both structured and unstructured data to help identify, develop, and create new strategic business actions. It will allow easy interpretation of the big data.
Also, based on insights it can identify new possibilities and implement an effective strategy to provide a competitive market advantage that gives long-term stability for businesses.
Competitive Intelligence vs Business Intelligence 🥊
Business Intelligence and Competitive Intelligence both support decision-making. But Competitive Intelligence gathers, analyses, and disseminates information with a topical focus on company competitors while Business Intelligence uses technologies, processes, and applications to analyse internal, structured data and business processes.
If you understood clearly, Business Intelligence is the subset of Competitive Intelligence.
Business Intelligence points out the tools and software a company should use to gather intelligence and research. Then companies can use that information to make decisions. These tools and software combine to make systems that allow a company to gather, store and analyse business data in a way that helps it make the right decisions. BI operates to collect data in the areas of customer support, market research, product performance, and statistical analyses.
Competitive Intelligence is material information that allows the company to make better-informed decisions than the average company in the market. Conducting Competitive Intelligence allows a company to spot opportunities in the market and step out from competitors. For example, blog posts, LinkedIn profiles, and email.
Business Analytics vs Business Intelligence 🥊
Business Analytics is the process that includes technologies and strategies used to identify and extracts insights and performance from past business action to make successful future business planning. While Business Intelligence is the process that contains technologies and strategies incorporated by the company to analyse the existing business data to provide past, current, and predictive events of the business actions.
Business Analytics is the way how you are using the data to get your insights and use different technological methodologies to change the business actions to make them more productive and effective. Whereas Business Intelligence is the content data that you are having with you and accessing the big data to run the business effectively.
Benefits of Business Intelligence 😇
A successful BI produces a variety of business benefits in an organization. For example, BI enables corporate executives and managers to monitor business performance continuously so they can act quickly when issues or opportunities arise.
The key benefits from BI applications for businesses include the ability to:
Develop stronger business strategies
Optimize internal business process
Increase operational efficiency and productivity
Improve decision making
Identify business issues that need to be resolve
Identify new business and market trends
Gain a competitive edge over rival companies
Drive higher sales and revenues
BI also provides business benefits such as making an easy path for project managers to track the status of business projects and for organizations to gather competitive intelligence on their rivals.
Data management and IT teams themselves benefit from business intelligence by using it to analyse various aspects of technology and operations.
Types of Business Intelligence Applications and Tools 🧐
Business Intelligence contains data analysis applications to meet different information needs. Most tools and applications are supported by both self-service BI and traditional BI platforms.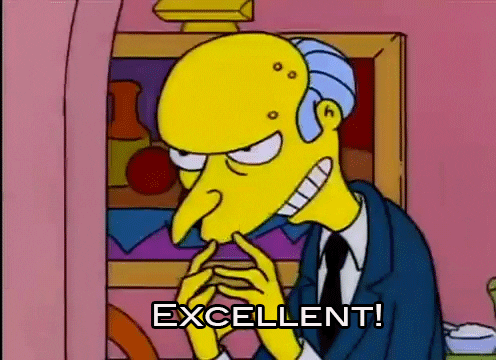 BI technologies that are available:
SaaS BI used to deliver data analysis capabilities in the form of service to users that are priced on a subscription basis. It uses cloud computing systems hosted by vendors. Also, known as Cloud BI offers multi-cloud support to deploy BI applications on cloud platforms.
Online Analytical Processing (OLAP)
OLAP tools enable users to analyse data along with multiple dimensions, which is suited to complex queries.
It is a modern BI application and a key feature of self-service BI tools. It is the process of writing and running queries to analyse specific business issues. Also, known as ad hoc querying.
Open-Source BI includes two versions: free of charge community edition and a subscription-based commercial release by the vendors. BI teams can access the source code for development uses.
Operational Intelligence (OI)
It is real-time analytics that delivers information to managers and frontline workers in business actions. Also known as Operational BI which is designed to help in operational decision-making and enables faster action on issues.
Mobile BI makes applications and dashboards available on smartphones and tablets. It is used to view data than to analyse it.
It is used to analyse data as it is created, collected, and processed to give users an up-to-date view of business operations, customer behaviours, financial markets, and other areas of business. It involves streaming data and support decision analytics uses.
These tools put BI and data visualization functionality directly into business applications, which enables business users to analyse data within the applications they use to do their work.
It is a process that involves the combination of BI applications and collaboration tools to enable different users to work together on data analysis and share data with one another.
Location Intelligence (LI)
It enables users to analyse the location and geospatial data with map-based data visualization functionality. It offers insights on geographic elements in business operations and data.
Types of BI users 🙇‍♀️
There are four key users who use the Business Intelligence system:
Data Analyst
Data Analyst needs to drill deep down into data like a statistician. BI helps them to get fresh insights to develop unique business strategies.
IT Users
IT user also plays a major role in maintaining BI infrastructure.
Head of the company
CEO or CXO can increase the revenue of their business by improving operational efficiency in business.
Business Users
There are mainly two types of business users such that the casual business intelligence user and the power user. A power user works with complex data while the casual user uses dashboards to evaluate predefined data sets.
Examples of Business Intelligence use cases 🤓
Enterprise Business Intelligence use cases include:
Monitor business performance or other metrics
Support decision making and planning
Evaluate and improve business process
Give operational workers useful information
Detect trends, patterns, and relationship in the data set
BI applications and specific use cases vary from business to business.
Summary
"Think analytically, rigorously, and systematically about a business problem and come up with a solution that leverages the available data." – Michael O'Connell
Business Intelligence contains a set of processes and technologies that convert raw data into useful information to make profitable business actions. It helps organizations to improve visibility, productivity, and accountability.
---
LeadMine

: Find Your Next Customer without Wasting Time
LeadMine is a lead generation platform used by all types of businesses. From over 200 million contacts, you may identify your target b2b leads as well as their email addresses.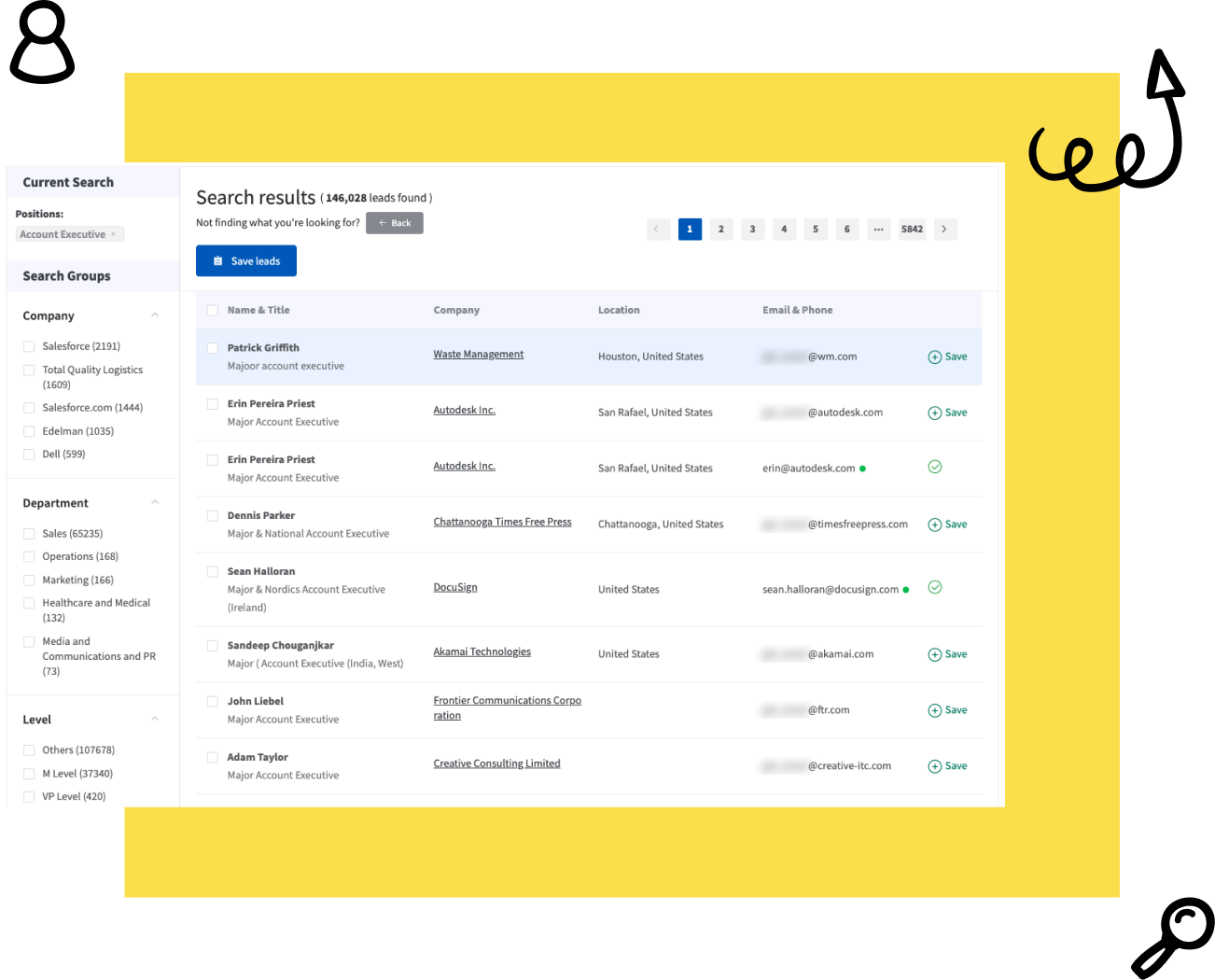 LeadMine is an extremely simple and handy application that can improve your marketing and sales processes. Its user-friendly interface, strong algorithms, real-time data, and email verification features save time that can be better spent on other tasks. The rich API solution can also check hundreds of email addresses in less than a minute. The powerful yet easy solution might be your ideal marketing and sales partner, helping your business grow.