There are many metrics that you should be considering if you running a business. Bounce rate is one of them which gives you an idea about the first impression your site is making. It tells you if your web page meets the expectation of the visitors who landed there.
Here we will cover:
What is Bounce Rate?
In internet marketing terms, bounce rate is used to analyse website traffic. It represents the percentage of visitors who enter the website and then leave without visiting other pages within the same site.
In technical terms, bounce rate is one-page sessions that contain many sessions or the percentage of all sessions on your website in which users viewed only one page and triggered only one request in the server.
In simple words, bounce rate is the percentage of people who landed on your website but instead of browsing other pages, they exit your website.
Why Bounce Rate is Important?
There are three reasons to explain it:
If someone left your website without further browsing then that the place bouncing rate increases. So when you able to stop a visitor from bouncing, you can able to increase your conversion rate.
Having a low bounce rate may be used in a Google ranking factor. In fact, Backlinko found that bounce rate was closely correlated to first-page search engine rankings by analysing 11.8 million Google search results.
If your bounce rate got higher then you know that your website has issues with content, user experience, or page layout. By realizing the issue, you can correct or update based on the type of issue.
How to Calculate Bounce Rate?
A bounce occurs when a website visitor only visits a single page on a website without visiting any other pages before a specified session-timeout occurs. There is no minimum or maximum or standard time to measure in order for a bounce to occur. But there is determined by the session timeout of the analytics tracking software.
Rb = Tv / Te
where
Rb = Bounce rate
Tv = Number of visitors viewing only one page
Te = Total entries to page
The bounce rate is calculated by the number of single-page visits divided by the total visits. It is a percentage of total visits.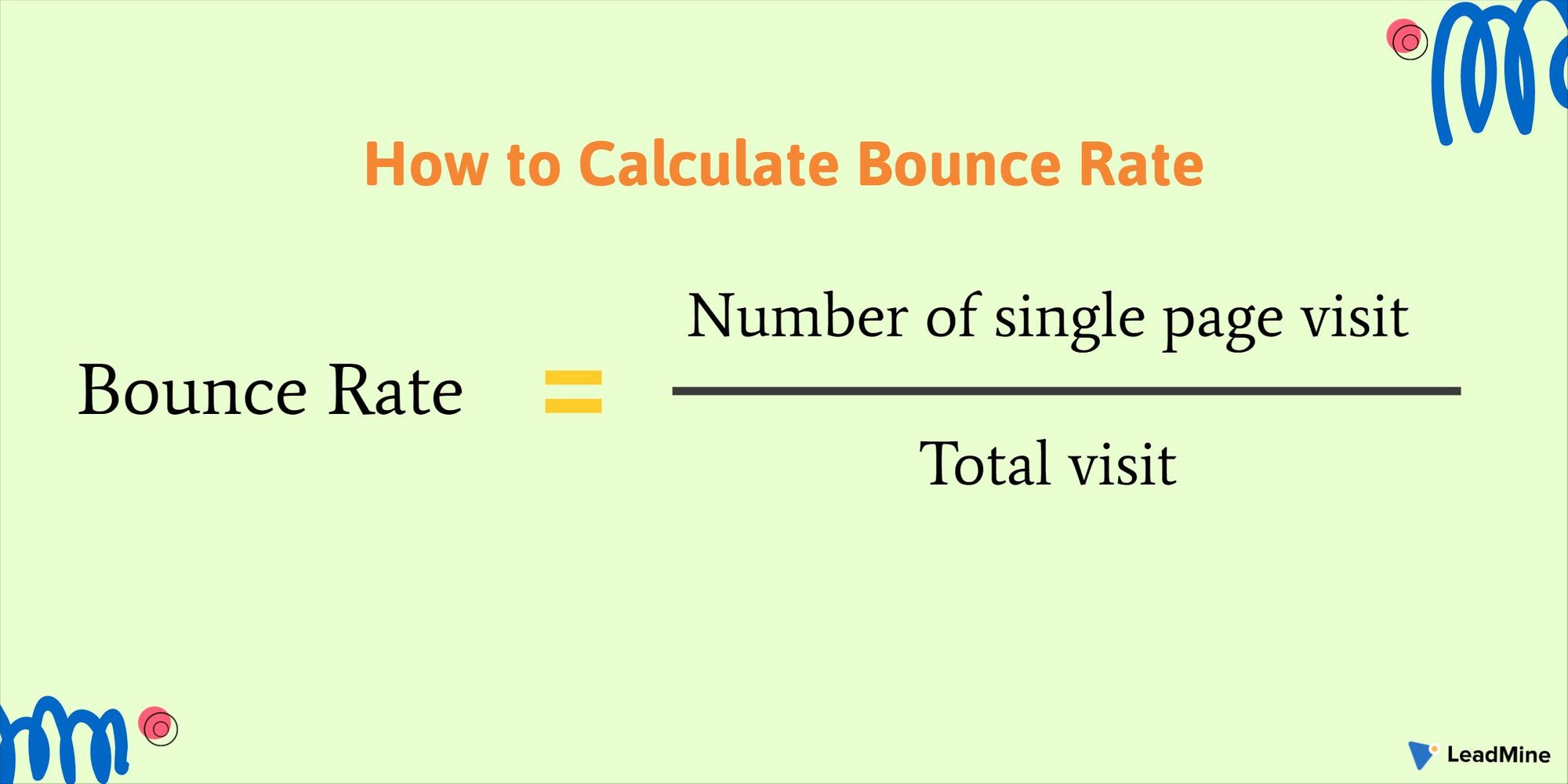 Why do visitors bounce?
Before we get into deep about bounce rate, it is important to understand the most common reasons that visitors bounce.
Clicking on a link to a page on a different web browser
Closing an open tab or window
Typing a new URL in the existing one
Clicking the "Back" button to leave the website
Session time-out
The website didn't meet visitor expectation
Bad user experience
Page gives the information what people looked for
Not every bouncing reasons are bad. Sometimes, people found what they are looking for on a particular page and then exist. That's a good one actually.
How to Improve Bounce Rate?
Before answering this question, I need to make clear sometimes about bounce rate. There is no good or bad bounce rate, but people misunderstand the concept of bounce rate. They think bounce rate is defined as the time spends on the web page. That's wrong!!!
It doesn't matter if your visitor spends 1 second or 1 hour on your web page. If they don't visit a further page then it is counted as a bounce rate. If they do visit further pages, then it doesn't count as a bounce.
Now, where we left – Ah!!!🧐
There are few things that will help improve your bounce rate:
1.    Loading Speed 🚄
A study done by Google shows that slow page loading speed correlated with higher bounce rates.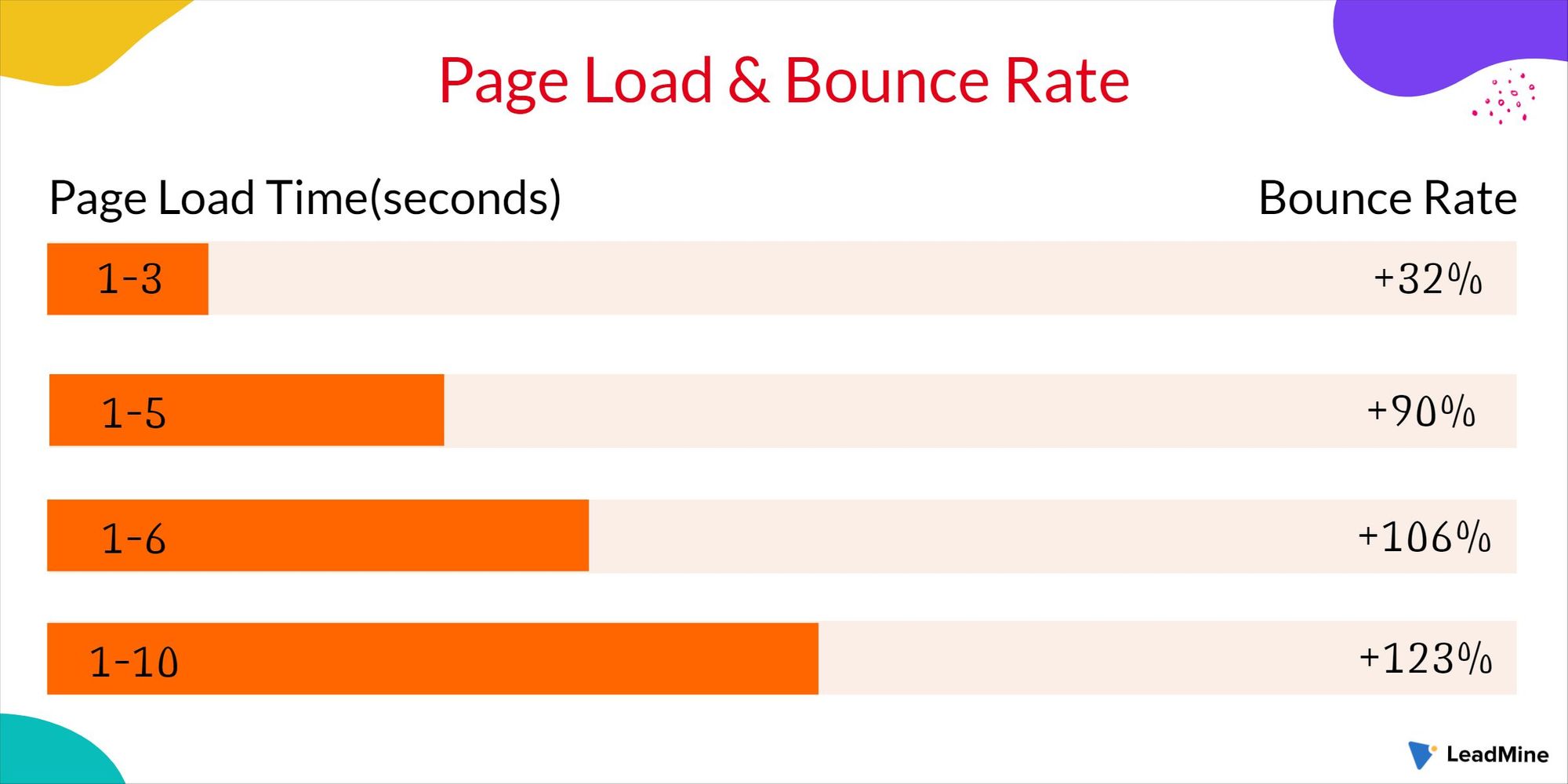 This isn't all surprise. People are super impatient and want everything in a fraction of a second. So make sure your website is super-fast to serve your smart customer.
2.    Add YouTube video on your page ⏩
If possible, add video content on your web page. Adding videos to your pages will get more chances of reducing bounce rate and double their average time on page.
3.    Make content easy to read 📑
Reading people's minds is easy.
Easy content = read it.
Hard content = ignore it.
Some tips to make content easy:
Give lots of white space between words and paragraphs for better visibility
A paragraph should contain a maximum of two or three sentences
Fix the 15-17px font size, lesser than that make it difficult to read
Use subheadings for better understanding
4.    Add internal links on the web page 📌
Internal links are great for SEO because it sends people to other pages on your website. Simply, it naturally increases pageviews.
5.    Link content to related posts and articles 🔗
This is similar to internal linking, consider linking to other content from your site to prevent visitors from bouncing your blog posts. But with this approach, you make sure your feature-specific posts that your visitors might want to read next. If not, then you make yourself a death hole.
How to Measure Bounce Rate?
There are many analytic tools available to measure bounce rates. Personally, I suggest Google Analytics and is one of the well-known analytic tools. With Google Analytics, you can measure bounce rate in the database if you log page views and clicks.
Some other tools to measure:
Conclusion
As I said, there is no such thing as a standard bounce rate. With over 4.54 billion pages on the internet, it is quite a challenge to generalize for this metric. Just give the wide variety of website types and industries targeting a vast and diverse audience.
The definition of a good bounce rate is based on the page type and traffic source. So plan according and attract visitors to go further on your web page.
---
LeadMine

: Find Your Next Customer without Wasting Time
LeadMine is a lead generation platform used by all types of businesses. From over 200 million contacts, you may identify your target b2b leads as well as their email addresses.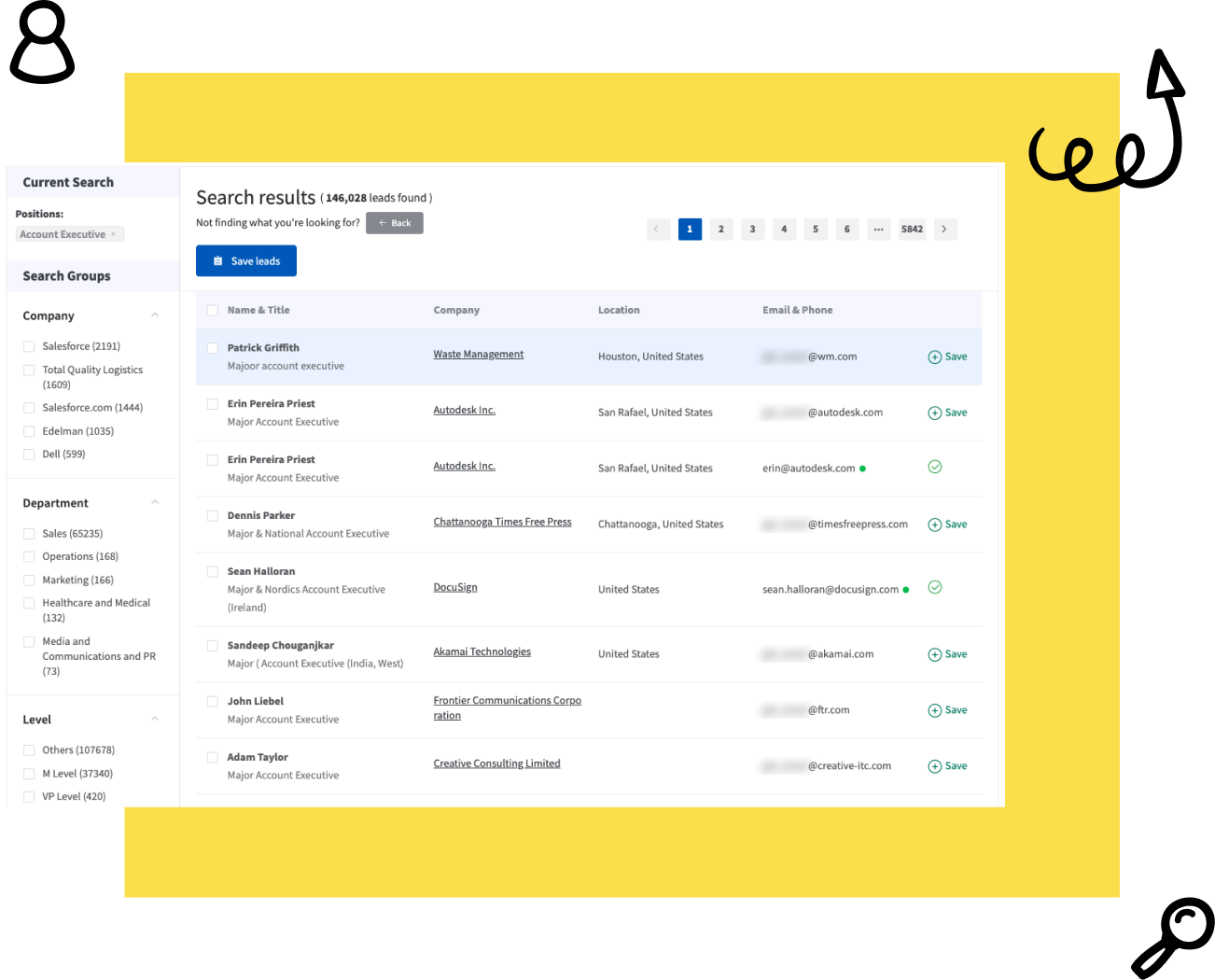 LeadMine is an extremely simple and handy application that can improve your marketing and sales processes. Its user-friendly interface, strong algorithms, real-time data, and email verification features save time that can be better spent on other tasks. The rich API solution can also check hundreds of email addresses in less than a minute. The powerful yet easy solution might be your ideal marketing and sales partner, helping your business grow.