A career path in business development is pretty unfamiliar to most people. You may have a friend who works as a business development representative or heard about the job title in some companies. But definitely, you might get confused about what the position actually is or where it leads.
Don't worry. In this article, we will discuss what a business development representative does and further questions.
This article covers the following:
What is Business Development Representative? 🙄
Business Development Representative (BDR) is a person who generates new business opportunities by qualifying leads and prospecting through existing business accounts to communicate with potential clients.
Business Development is the process of creating strategic opportunities for a business. It is often leveraged within the sales team for lead generation to drive business growth.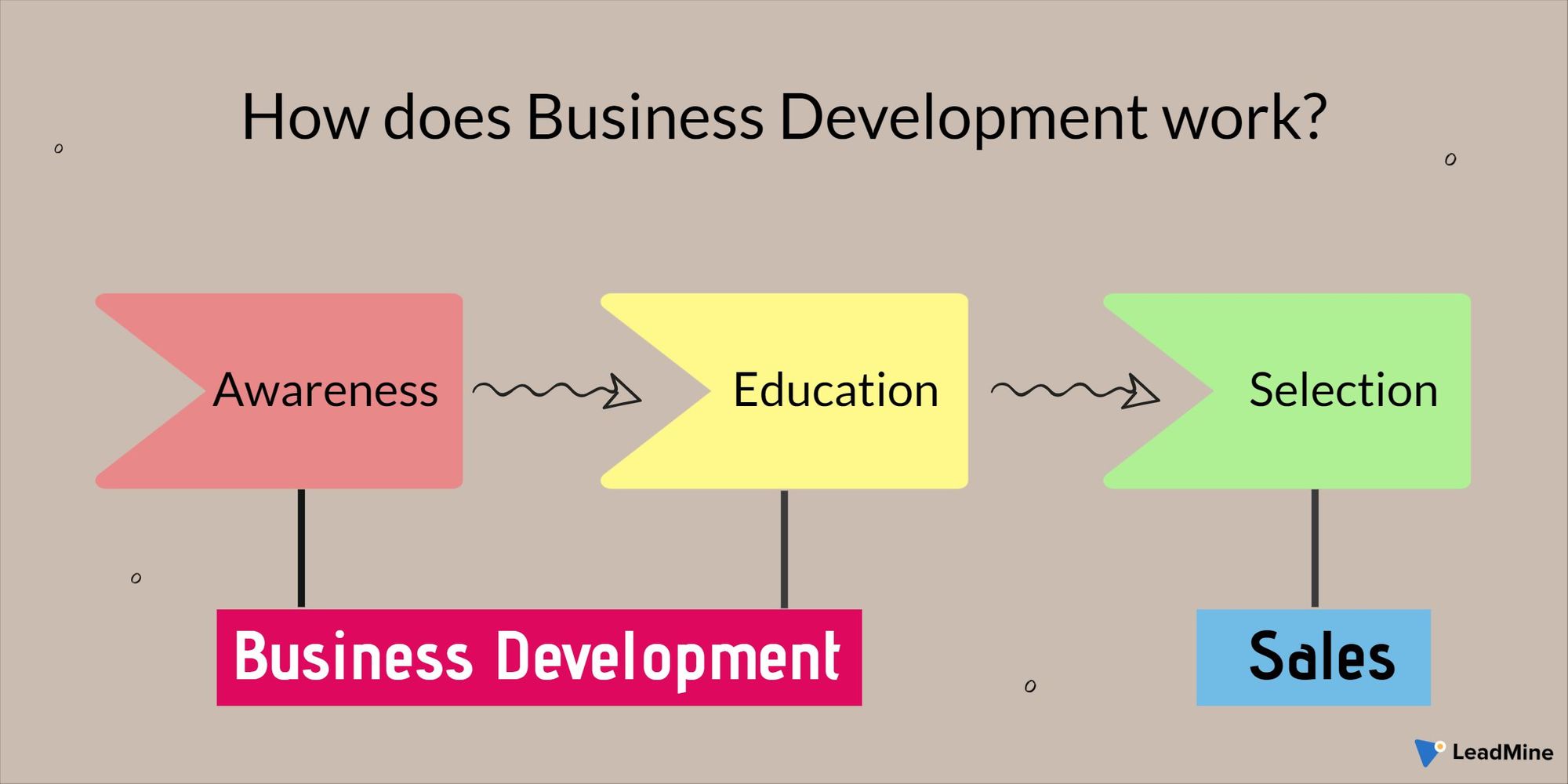 BDR's work is to making cold calls, sending emails, and leading high-level discovery calls with prospects on a daily basis. The ultimate goal is to make sales appointments with prospects that eventually turn into legitimate sales opportunities. Once a meeting is made, the BDR passes the prospect to an Account Executive (AE).
The whole BDR team falls under the sales team. They are not closing any deals, just make an appointment between prospect and AE. Then Account Executive has the responsibilities of demonstrating the product, drafting a proposal to the prospect, and closing the deal, not a BDR work.
The Business Development manager usually leads the BDR team and has separate responsibilities like measuring the number of meetings BDR book and potential deals they influence.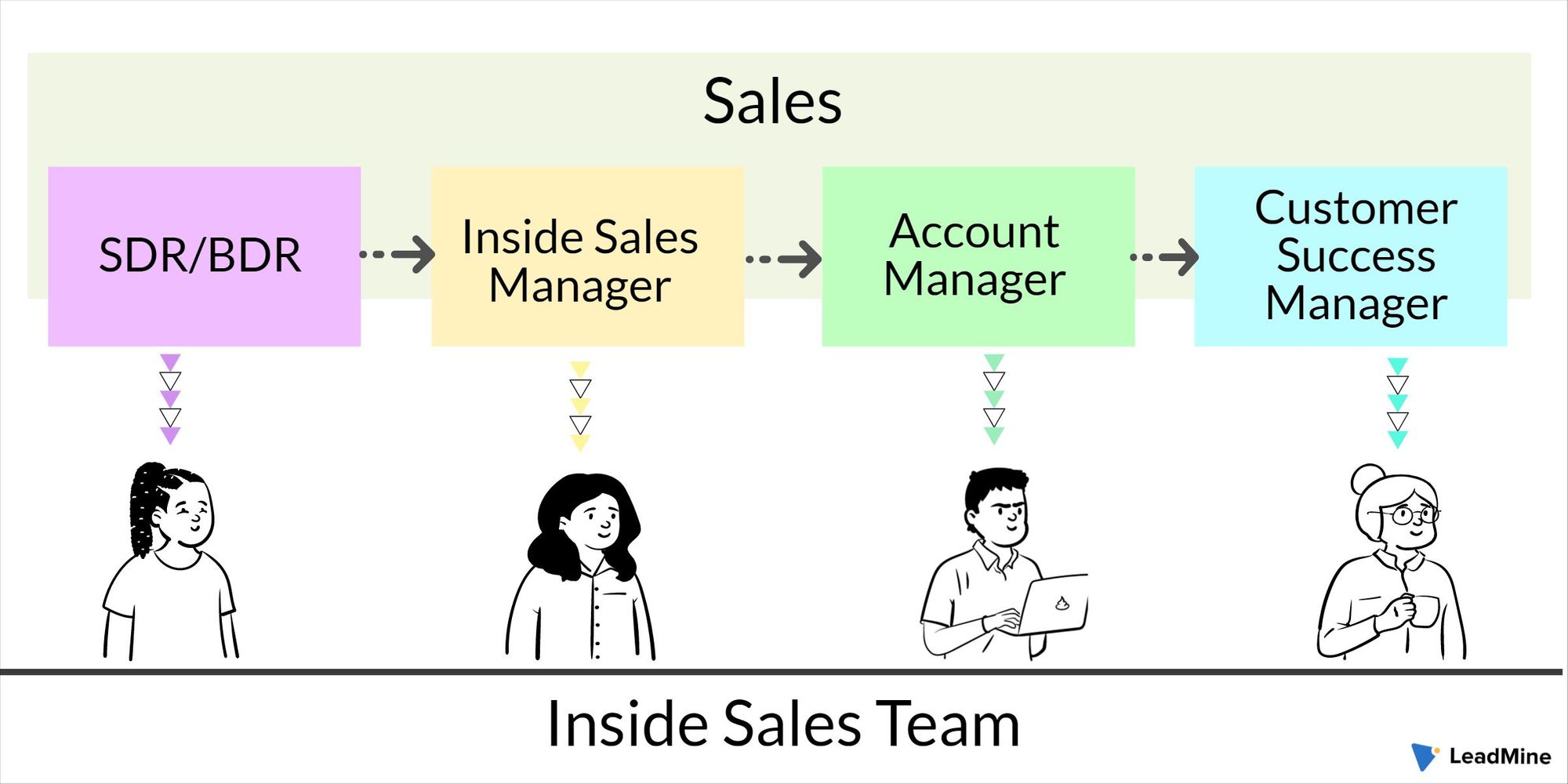 SDR vs BDR 🥊
The term Sales Development Representative (SDR) and Business Development Representative (BDR) are used in different ways with conflicting definitions. While there are no official definitions, let me explain in simple words:
An SDR focuses on qualifying inbound leads
A BDR focuses on prospecting outbound leads
Neither one is responsible for closing business deals. The aim is to move qualified leads through the pipeline to those who have more experience closing business deals.
Apart from acronyms and definitions, Kalungi's infographic explains the sales process and its key players.
What do Business Development Representatives actually do? 🤓
The companies are usually hired business development reps when they are ready to scale a small start-up business to a fast-growing company, or when inbound leads aren't enough to get more deals.
Business development representative is responsible for:
Identifying new leads
Qualifying the leads
Pushing the leads to their sales colleagues such as an account executive
When a company needs more leads than it can generate through digital marketing, business development representatives create more opportunities by actually engaging with potential clients.
They have 5 key tasks as a BDR:
Research 🧐
BDRs search through untapped markets and new channels where could ideal customer hangs out. Using data insight, customer profiles, and behavioural data, it is easy to find new opportunities for lead generation.
Lead Generation 🤩
BDPs are completely engaged in lead generation, preparing lists of people they could possibly reach out more sales deals.
Speaking of lead generation, there are many tools in the market for generating leads. But there are few tools that give valuable results to improve your business. LeadMine is one of those valuable tools to generate valuable leads for your business. Sign-up to get valuable leads for free.
BDRs use cold calling as one of the most effective techniques to engage with potential clients. It is often confused and diminished, but the truth is there is no other technique that can match cold calling at driving great results and BDRs are maters in it.
Cold Emailing 🥶
Cold emailing is another powerful technique that BDRs uses to test a new market and generate leads. They understand how to develop email campaigns and modify cold emails to work for them.
There are few mistakes that you should make sure of while cold emailing for prospects. If you correct those mistakes in your cold emails that you are the king of sale.
Social Selling 😃
An effective BDR knows the importance of being in a propriety choice with their prospects. They choose the right channel and regularly engage with the prospects to build field authority and convince clients that they are an expert when comes to selecting business deals. This will boost generate valuable opportunities and eventually their trust.
Networking 🤝
Networking is an effective tool considered by most of BDRs. They are some people who are more comfortable at building face-to-face relationships rather than online meetings, which helps them build trust and eventually increase the sales leads.
BDR Skills to Succeed
The first and foremost skill any business development rep should have is knowledge about the market and industry.  They need to understand the challenges in their business market, the solutions people are looking for, and the technology trends in and around their industry type.
To find a good business development rep with such skills, many companies use services from other companies such as IT recruitment and more others.
But knowing about the market alone doesn't guarantee success.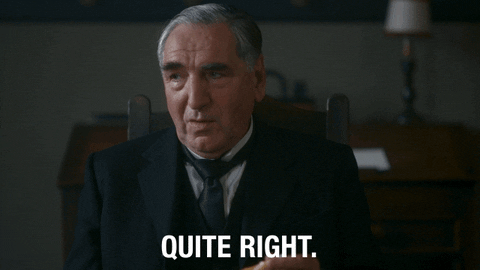 While working as BDRs, they came to hear a lot of NO's. They experience rejection on a daily basis. But unlike their sales colleagues, they never get a rush of completing a sale limit. So they need to be able to stay on-task and motivated even on the most challenging and difficult days.
With that in mind, here are 5 main skills every business development representative needs to get the sale closed.
Active Listening and Adaptability 👂
No matter what you are selling, you must highly customize the phrases that point to a prospect that they could be a great fit for your product. That's where the active listening part comes in.
An adaptable and empathetic BDR focuses on gathering valuable information that will help a prospect as opposed to check the lead qualification list.
Customized Outreach 🤝
As a BDR, balancing both quantity and quality can be tricky while prospecting. You know that you want to build a healthy prospects list for your sales rep and also you know it is may take more time to connect with qualified leads.
The most successful BDRs are actually slow down the process, spend more time on outreaches and connect with fewer quality prospects.
Self-Awareness 😇
Self-Awareness plays an important skill set for business development representatives. As a BDR, you must know your strength and weaknesses to offer the best customer experience to your prospects. When you know what you are great at and where you have the capacity to grow, you can prepare strategies for dealing with rejections and bad calls.
Curiosity 🧐
Successful BDRs are curious and eager to learn new things. Being curious about learning a new product, or industry-related knowledge can help them to grow in their career.
BDRs should know the products and services they sell both inside and outside to get a clear understanding of their buyer personas, and the most common challenges prospects face.
Handling Objections 🤓
Handling and overcoming objections is a skill that most BDRs are better at over time because they have to understand all the solutions their business provides and have seen them work in creative ways.
When you can position these solutions to eliminate a pain point for the prospect, you can gain trust with your prospects which is a main key factor that influences them even they don't buy.
Conclusion
Including a business development representative in your team is a factor for business growth. But before you jump into hiring one, you need to set proper expectations.
Have a deep understanding of the business development process and what the BDR needs to succeed. You need to provide BDRs all the information they need to creatively expand your outreach and generate valuable leads.
Business development is a tough play, but that can drive huge growth when well-played. And you need to be aware that business development is a long-term investment that requires a lot of time and energy.
---
LeadMine

: Find Your Next Customer without Wasting Time
LeadMine is a lead generation platform used by all types of businesses. From over 200 million contacts, you may identify your target b2b leads as well as their email addresses.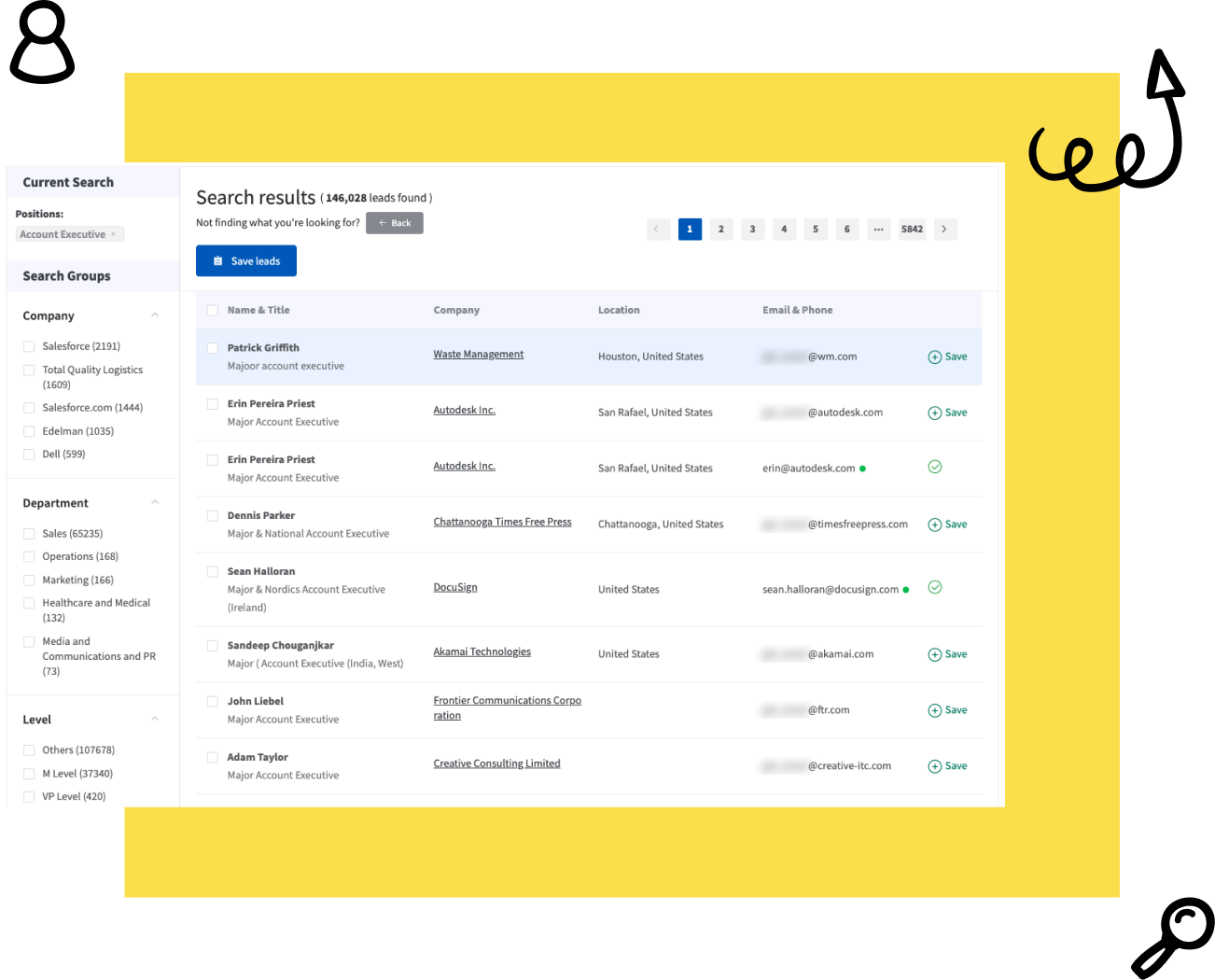 LeadMine is an extremely simple and handy application that can improve your marketing and sales processes. Its user-friendly interface, strong algorithms, real-time data, and email verification features save time that can be better spent on other tasks. The rich API solution can also check hundreds of email addresses in less than a minute. The powerful yet easy solution might be your ideal marketing and sales partner, helping your business grow.