Business email replaces the place of a business letter a long time ago. These emails are the pillars of modern communication. On an email statistics report, they found an average office worker receives over 80 emails per day. That's a lot of email!
We will go over the following:
What is a Business Email?
Business email is simply the email, which is specifically built for businesses. A business email address will align with your domain name ([email protected]) and all the employee in a company has the same email address format.
This professional way of sending a business email will lead as a form of advertising your business name, which will be visible with every communication and give your brand more credibility.
Business Email Address Format
When considering how to create your business email address, you should use a format for a long-term future plan.
However, it is better to stick with the familiar format for the sake of your business. People are more likely to remember you and your company by your email address.
There is some standard format to create an email address:
The first name with a domain name is the most popular email address format. This format is simple and easy to remember. The only problem in this format is when you have more than one person with the same first name then you need to choose other formats to create an email address.
Example: [email protected]
First name + surname initial + domain name
The first name and the initial of the surname with a domain name is the second popular format among corporations. This format is considered to be a safer email address format as the surname of the sender is not revealed. And, if there are two members with the same name, you could use this format.
Example: [email protected] or [email protected]
First name initial + surname + domain name
With this format, there is no chance of duplicate names as opposed to the first two options. But companies don't go with this format as it is difficult to remember a person's surname.
Example: [email protected] or [email protected]
This professional email address format suits the person who wants to use their name as a brand. I personally think this format is cooler than other formats.
Example: [email protected]
Parts of Business Email Writing
Let's see each section of a business email to implement in your email writing.
Subject line
The subject line is the summary of your email purpose. It provides the biggest opportunity to ensure your email gets open and read. The goal of the subject line is to get your reader to open the email without ignoring it.
It is also the place where most mistakes are made.
Example:
Your laptop order delivered on April 1
Review client report by 4 PM
Product presentation cancelled until Friday
Don't be like this:
Important
Its time
Cancelled
Be clear and short while writing the subject line. The subject line should be a three to eight words overview of the email content. If it is too brief or too lengthy then it creates confusion may be irritation too.
Greetings
Remember that you are writing a business email so you must be professional and concise. It is always preferable to address the recipient using their name, but it may not be possible then general greetings are fine.
Example:
Hi John,
Greetings,
Good evening,
Opening line
Your opening line could be a pleasant sentence to connect with them if you are emailing someone for the first time. Or it may reconnect with them if you emailed a year ago. One sentence is enough in the opening line.
Example:
I hope you are doing well
I appreciate you taking the time to help me with the presentation
It was great to meet you at the product meeting
Body of the content
Each email represents has only one main purpose. The task, request, or information should be clear and direct after the opening line. Don't hide the email purpose because it can easily be overlooked or ignored.
Call-to-action
A business email without a call-to-action is just mail.
The email is being sent to accomplish only one purpose. It shouldn't confuse your request or misinterpret. The statement should include the specific action with clarity.
Closing statement
The closing message indicates the end of an email. So polite phrases would be nicely round out your email.
Example:
Thank you for your time
Thanks, and regards
Looking forward to your response
Sign-off
The email ends with a sign-off of your name. If you have a digital signature of yours then you can add that too. Signature makes business email more professional.
Example:
John
John Abraham
Dr. John Abraham
Good/Bad Business Email Example
Here is an example of how you shouldn't write business emails.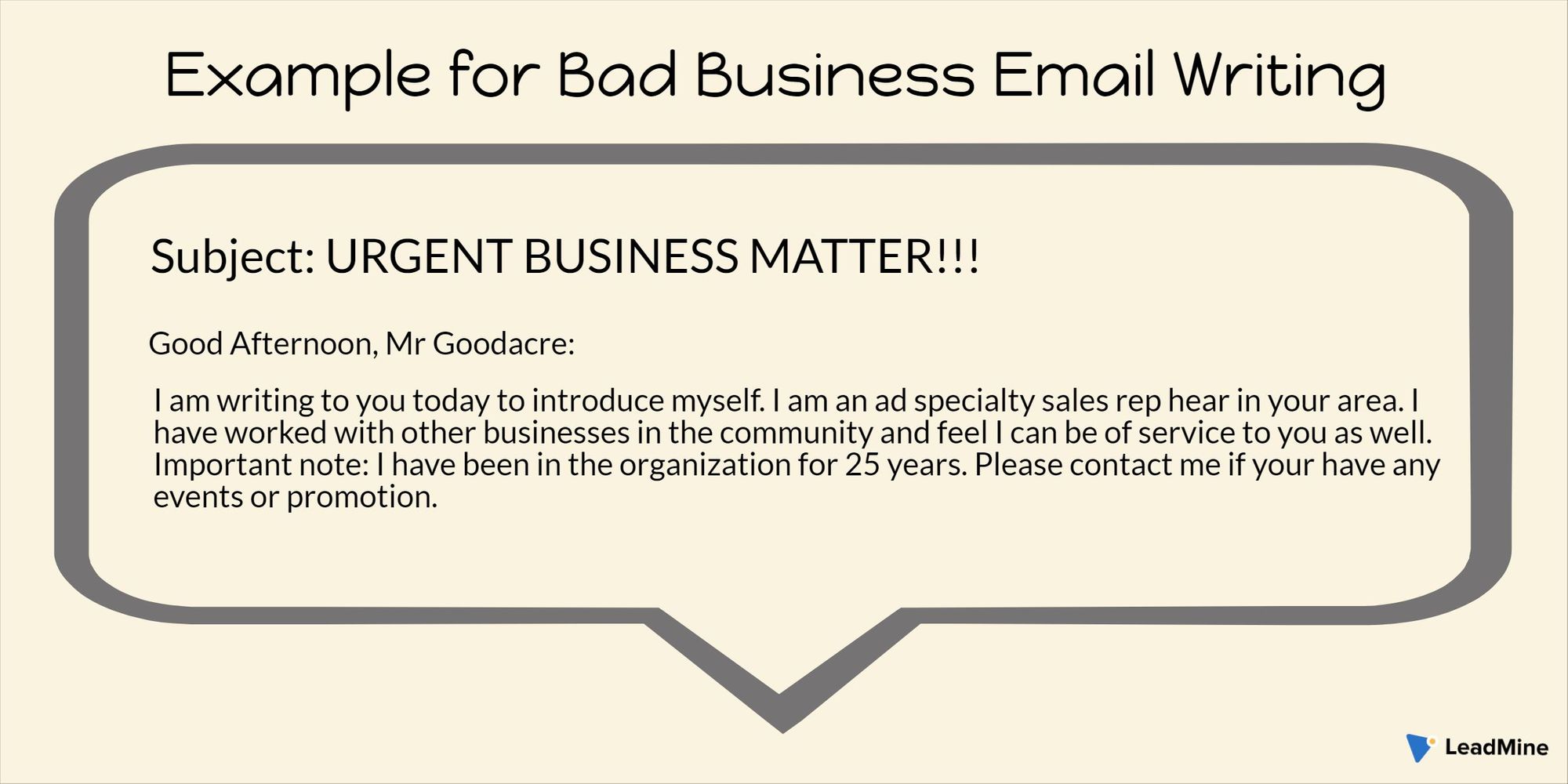 This is the worst email ever. 😭
You can easily identify the mistakes just in one read. The subject line is irrelevant and vague. It shouldn't be over expressive or long but should be clear in few words. Used colon in the greetings.
Then you should always aware of well-formulated phrases while writing a business email. At last, no sign-off or not even a signature. How will people know who you are?
Here is an example of how you should write a business email: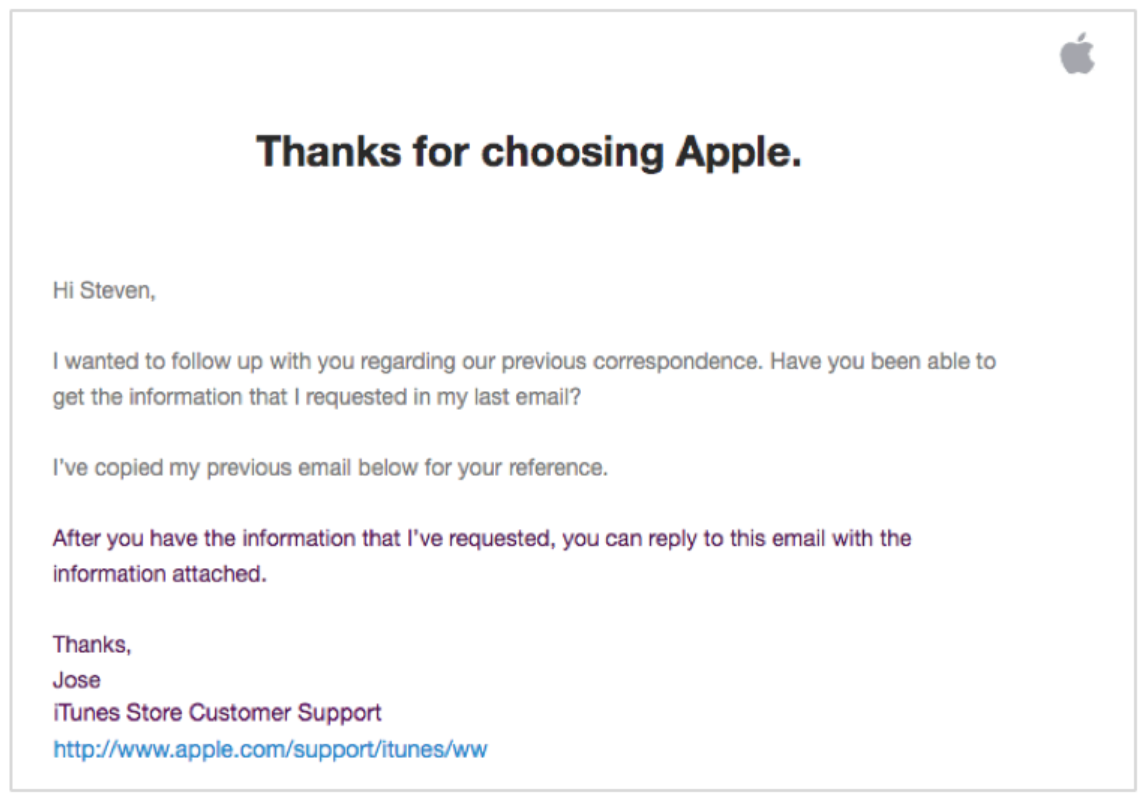 It is a perfect and simple example of a good business email. 🤩
When you look at this business email, you will immediately open and read it with pleasure.
The subject line has 6 words as well as specific and the greeting makes a good impression. She also mentioned the attachment in a formulated phrase. The purpose is clear, ended the body with a closing statement, and ended the email with sign-off.

If you are good at creating a videos, you can add video or GIF in your email body to make it look more aesthetic. You can use video format converter tools to covert videos into different formats.
Closing Statement
End your email so that it will be clear about what you are expecting from the recipient. If you aren't clear and specific, you won't get the response or action whatever you need.
If you need permission on Saturday, say so and ask for it. It is not a hard thing to do, it is the right thing to do it.
---
LeadMine

: Find Your Next Customer without Wasting Time
LeadMine is a lead generation platform used by all types of businesses. From over 200 million contacts, you may identify your target b2b leads as well as their email addresses.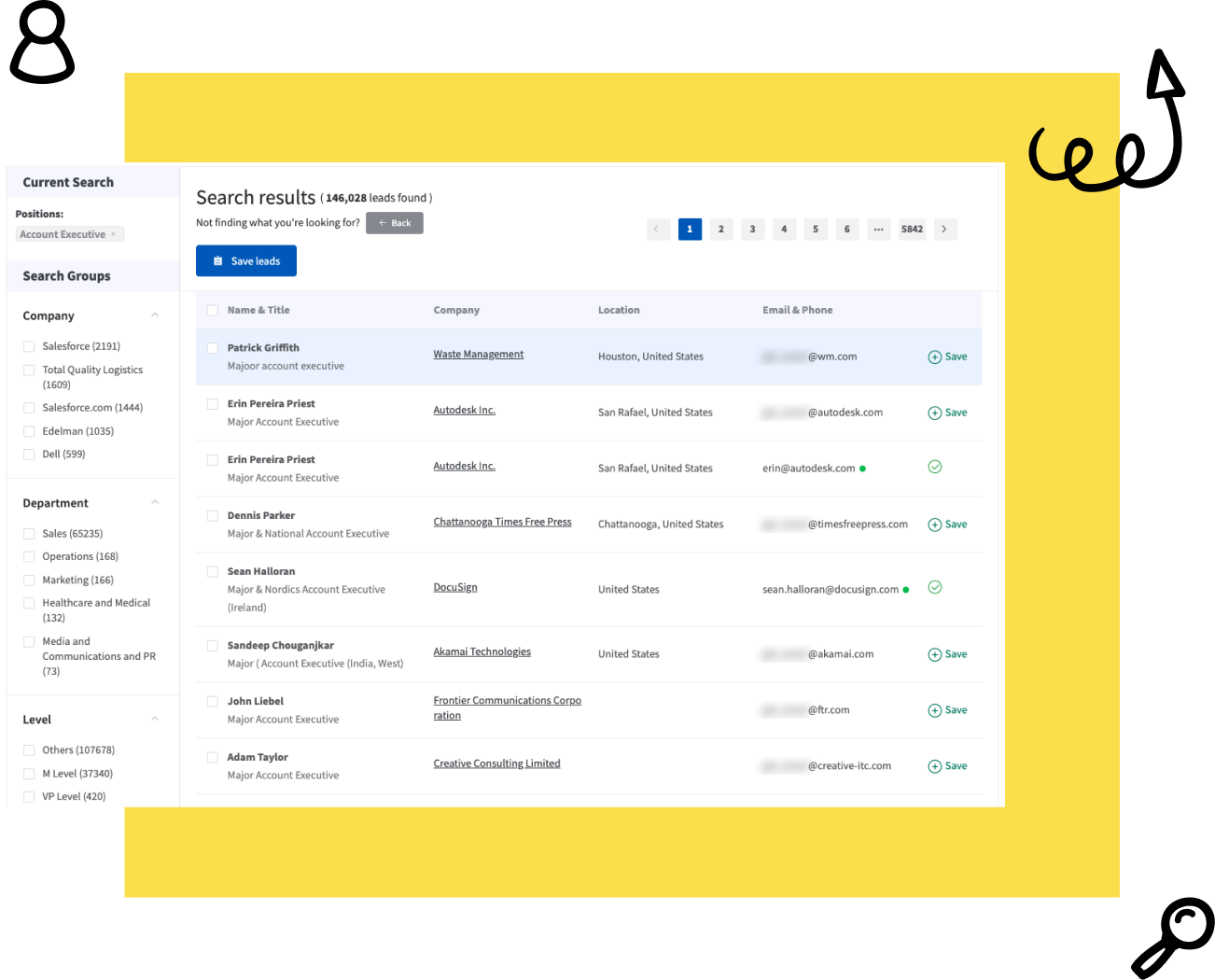 LeadMine is an extremely simple and handy application that can improve your marketing and sales processes. Its user-friendly interface, strong algorithms, real-time data, and email verification features save time that can be better spent on other tasks. The rich API solution can also check hundreds of email addresses in less than a minute. The powerful yet easy solution might be your ideal marketing and sales partner, helping your business grow.