After sending a new customer a quote, it is always frustrating to hear nothing back. But a follow-up email can help you break the deadlock. Follow-Up will change your business for the best.
We'll go over the following:
What is a Follow-Up Email?
Types of Email Follow-Up
Why Follow-Up Email is Important?
When to Send a Follow-Up Email?
How to Write a Follow-Up Email?
Summary
What is a Follow-Up Email? 📧
A follow-up email is an email sent in response to the actions of subscribers. It stimulates your customers to choose a paid plan instead of a free trial or version, set up a meeting with your salesperson, leave feedback, buy another product on an e-commerce website, etc. It can be a sequence of emails too.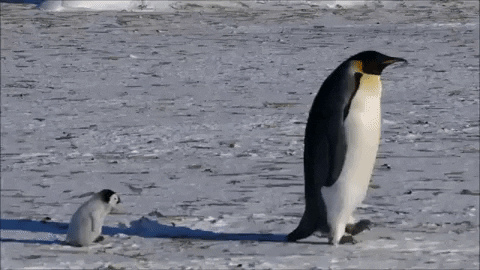 Follow-up will engage your customer in a better way by creating drip campaigns based upon user interests and purchase history to drive more purchases and higher engagement, all with less effort across multiple marketing channels.
Follow-up allows you to email and tweets your customer and prospects about your product or service. It automates your marketing communications so that you can spend more time selling. Track efficacy of your emails and customer values to enhance knowledge of your customers.
Create reminders to ensure no communication is missed and manage mailing lists t get a complete 360-degree view of your email marketing. It provides personalize templates for each campaign with built-in variables and merge tags, as well as support custom variables to ensure emails look great on every device.
There are three main rules while sending a follow-up email:
It must arouse curiosity
It should be personalized
It must be spread over time
Types of Email Follow-Up 🖖
Free Trial Follow-Up
Some SaaS companies offer free trials, letting potential customers test out the true value of their product or service before buying the full version. The major purpose of this type of follow-up email is to encourage customers to become a paid ad loyal customers. Free trial follow-up emails ask for feedback about a product or service and provide tips about how to use their product or service to achieve better results.
However, this type of email throws a hint that a user will have more tools within a paid plan.
Lead Magnet Opt-in Follow-Up
People subscribe and provide their email addresses in exchange for a specific reward or offer mentioned in a subscription form. Then subscribers go to their email inbox to confirm the subscription. In case something is interrupted in this process and the potential customer left halfway through the process, lead magnet opt-in follow-up reminds them to finish their subscription.
Follow-up emails show the benefit a recipient can gain after completing their subscription.
Product Sales Follow-Up
The purpose of marketing is to turn a one-time customer into a loyal client for a lifetime. Product sales follow-up emails aim to add more value to the previous purchase and for future purchases too. After they make a sale, ask the customers about their experience using the product or service they bought from you and suggest purchasing some additional products.
In follow-up emails, you can also propose offers and discounts that enrich the original purchase.
Why Follow-Up Email is Important? 🤔
While email outreach, 88% of replies require 3 to 5 follow-up emails and never give up until you get a reply from customers. There are many reasons why follow-up email is important:
Automate Email Marketing
Sending follow-up emails is an automated process. Once you set up a sequence of follow-up emails to cover a particular action. Then follow-up emails will be sent without your participation.
Choose the Right Audience
There is no way that you can convert people who are indifferent from the beginning. Except they have subscribed to have something for free. Follow-up emails split the engaged audience from the users that they never communicate with your brand.
Increase Conversion
There are many reasons why customers not opening your email. They are busy or your email may be lost in their inbox among hundreds of other emails. A follow-up email is a way to add value and to assist your customers in every step of their journey.
Build Trust
With follow-up emails, you don't send just one cold email expecting people will take action but you work hard to put your business in front of them. Follow-up emails express your brand stands by a customer-centred approach and you care for your customers. It is a major concern to make follow-up emails work for the sake of both customers and the brands that send them.
When to Send a Follow-Up Email? 😵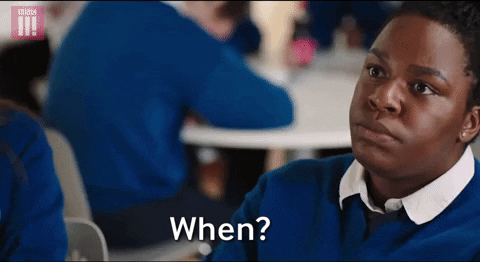 There is no particular time for sending follow-up emails. If you send emails in the morning, many people from your audience are likely busy. So it would be a good strategy to send the next follow-up email in the evening. If evening emails have a low open rate, try to send an email in the noon after lunch.
Follow-up emails allow you to try different forms until you achieve the expected action from your subscribers. If you don't get a reply from your prospect. Here are the 3 most common reasons why you didn't get a reply:
Your prospect is not interested in your email
Your prospect has seen your email but no time to reply
Your prospect didn't receive your email in his inbox
How to Write a Follow-Up Email? 😑
There are three main things that differentiate a follow-up email from any other email campaign:
Emails Sent with a Particular Frequency
A follow-up email is a sequence of emails and it is crucial not to send too often to avoid irritating a customer. Also, don't send too seldom and lose customer's attention. You need to determine the frequency to put your business in front of a customer but is not intensive.
Same Incentive in Different Forms
Create the structure of every new follow-up email in a different form compared to the previous one, but deliver the same idea and value. Describe the particular benefits in each form.
Should be Brief
Unlike email newsletters, follow-up emails should be short and straightforward. When it comes to B2B, it is necessary to be transparent and honest.
Summary
The various types of follow-up emails have been created for specific points in the customer journey. Those emails don't only help you keep your existing customers happy but it is a great way to stand out against the competition and generate business from potential customers.
Share your thoughts about email follow-up with us at LeadMine.