Customers nowadays have access to a wealth of knowledge at their fingertips. They will conduct research and become experts on a product using search, social media, blogs, and other online platforms before speaking with a company representative. Thanks to current and upcoming developments, the sales cycle will continue to grow.
We will cover the following:
What is Lead Generation?
Why Lead Generation is Important?
Benefits of Lead Generation
Conclusion
What is Lead Generation? 🤝
In marketing, lead generation is the process of generating customer interest in a company's products or services. List building, e-newsletter list acquisition, and sales lead generation are all examples of how leads can be produced. The methods for producing leads are usually classified as advertisements, but non-paid sources such as organic search engine results or referrals from current customers can also be used.
Lead generation, the marketing method of stimulating and catching interest in a product or service in order to build a sales pipeline, enables businesses to nurture leads before they are ready to purchase. Lead generation is beneficial to any form of enterprise, regardless of size or industry, and can be used in both B2C and B2B environments. It's vital that your sales reps don't waste time cold calling unqualified leads when there are ways to narrow down the pool.
Lead generation has been around for a long time, but methods have changed from simply locating a customer early in their sales journey and sending them on their way to locating a customer later in their sales journey and sending them on their way. Since the self-directed buyer is bombarded with details, it's critical to come up with new, innovative ways to break through the clutter and reach out to potential customers.
Instead of relying on mass advertisements and email blasts to find consumers, advertisers must focus on being identified and developing relationships with their customers. Marketing is undergoing a major transformation in this era of knowledge abundance.
Why Lead Generation is Important? 🤔
When anyone expresses interest in your company's products or services, the measures they take to make their first purchase seem normal. You've only assisted them in meeting a need or resolving an issue.
When an individual has no interest in what you have to offer but you persist in trying to persuade them to buy something, they will feel compelled to do so. This will give the impression that the consumer was pressured to purchase your product, which can damage your brand's credibility.
By focusing solely on lead generation, you will ensure that your brand is perfectly aligned with the right customers. When assessing a good lead generation campaign, most marketing teams look at lead quantity. On the other hand, sales departments concentrate on lead consistency. Quality leads are those that have shown an interest in purchasing your product, have the financial resources to do so, and meet the criteria you set.
When a business prioritizes lead efficiency, the chances of turning a lead into a customer skyrocket. Higher conversion rates would allow you to invest more comfortably in your quality leads, growing your ROI. Increasing the rate of new customer acquisition by focusing on quality leads is a possibility.
You can rapidly develop a loyal customer base by attracting new customers at a high pace. In the long run, this will improve your ROI because the quicker you develop your customer base, the better you can retarget new and current customers.
Salespeople would also have to take a chance by investing time and resources in quality leads. Even a good lead will back out at the last minute. You won't just lose the sale; you'll also lose all of the time and effort you put into persuading the lead to buy your product.
The quality of lead is normally calculated after reviewing a list of leads obtained through a lead generation campaign. The majority of campaigns will be focused on generating a large number of leads. As a result, marketers and sales teams would need to go over all leads to assess their quality.
As a result, marketers and sales teams will also have to sort through all leads to decide which ones are worth following upon.
Benefits of Lead Generation 😇
The self-directed buyer isn't interested in simple batch and blast ads, and getting a strong lead generation programme in place will help you manage the new uncertainty surrounding lead generation. The following are some of the benefits of lead generation:
Generate a Large Number of Leads
If you're just getting started, a lead generation programme will help you build brand recognition, establish new relationships, generate higher-quality leads, and increase sales. If you want to improve an existing programme, look at your audience profiles, buyer path, platforms, and strategies again. Keep your priorities, consumer needs, and challenges in mind as you create content that addresses their pain points and continues to nurture those relationships—you'll soon have a funnel full of eligible leads.
Provide High-quality Leads
Your sales team could be having trouble converting leads into customers for a variety of reasons. To begin, sales and marketing should agree on what constitutes a qualified lead and when that lead should be passed on, keeping in mind that 96% of visitors to your website aren't ready to purchase just yet. Buyers today don't want to be sold to, so if sales approach them too fast, they can be turned off.
Lead quality is significant, but it's a big challenge for marketers, so it might take a while to get eligible leads.
LeadMine is a powerful tool to generate quality leads for your business. Sign in for a free trial with no credit card policy.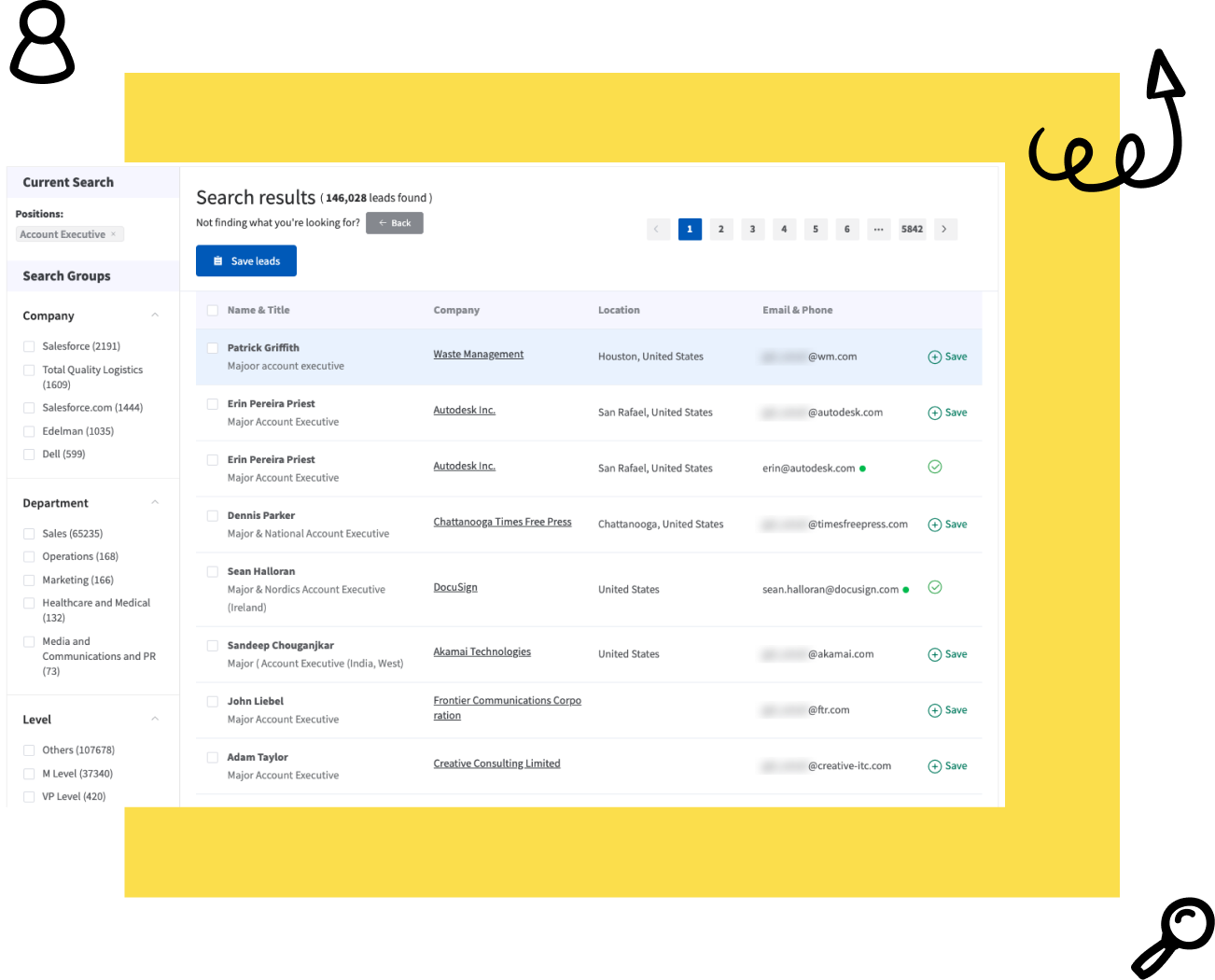 Demonstrate the Return on Investment (ROI)
You'll need to formulate a strategy and decide whether to measure, when to measure, and how to measure to demonstrate the effectiveness of your marketing team. Choose metrics that demonstrate how marketing is enhancing overall effectiveness, generating qualified leads, speeding up the sales pipeline, and improving sales and marketing coordination by leveraging lead generation software.
Conclusion
Lead generation is an important part of the sales process that has evolved in recent years as the sales and marketing environment has shifted. Generated leads are no longer a random list of names given to sales by marketing. Today, leads are created by attracting potential customers through a variety of methods, providing them with valuable information, cultivating and nurturing relationships, and determining the leads are ready to move forward in the buying process.
Do share your thoughts about the lead generation with us at LeadMine.