An email is a powerful tool to connect your business with other businesses or customers. When a company decided to fund the marketing team to increase their business, email drove most of the pledges and even today it remains of the major sources of web traffic for the website.
Email marketing is used to sending out content to your mailing list. It can be a hugely valuable tool for both start-up and grown companies. That's because it is low cost and helps you to get information about the visitors, and ensures that you can push your content far and wide.
Here How it's done:
Introduction
Dave McClure's Pirate Metrics Model
Five Tips to Consider While Creating Marketing Emails
Have a Clear CTA
Keep Emails in a Reasonable Length
Keep Your Email Design Clean and Neat
Try to Get in Thier Inbox
Timing is Important
Introduction
To make email marketing effective, you need to follow Dave McClure's Pirate Metrics Model. I came across the model while searching for an effective email marketing strategy. Also, we use this model because it is a good conceptual framework that's easy to implement into marketing plans.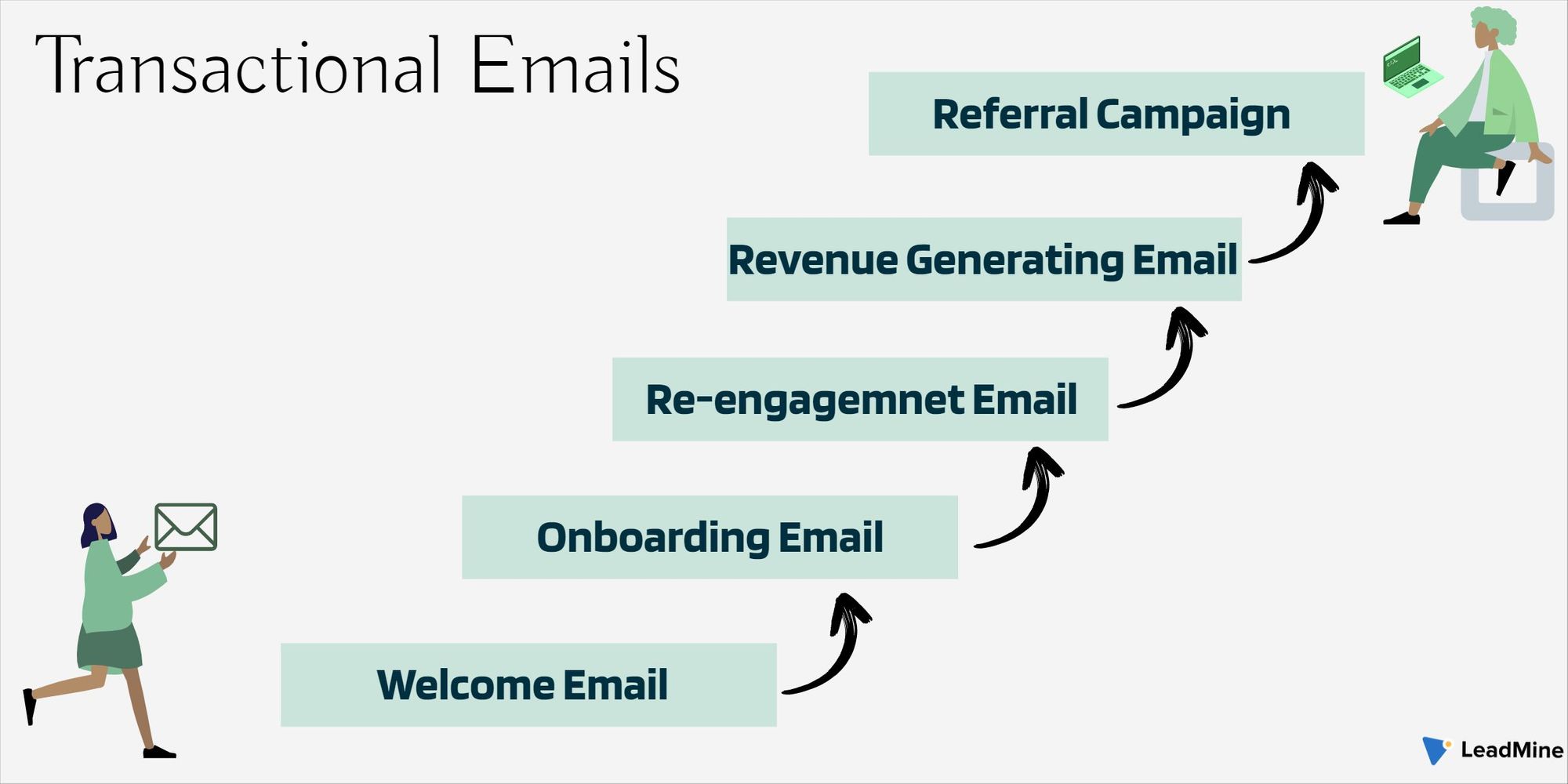 Sometimes the best marketing channel isn't a new channel, here I am talking about transactional emails. Emails are sent out automatically in response to a user's actions on the website. Those transactional emails amplify all of your other marketing channels at once.
Everyone falls off the bridge toward revenue, the time and money that you spend getting them there in the first place acquire more importance than returns. Not only you are sending those emails, but you also expecting people to open them and read them.
I am sure that you have already sending transactional emails to your customers. Transactional emails are the strategy to keep in touch with your audience, just because they are automated but doesn't mean they are robotic.
There are many great explanations for the pirate model including Dave McClure's presentation but if you are unfamiliar, I will rundown what we are talking about.
Dave McClure's Pirate Metrics Model 🏴‍☠️
The pirate model is consisting of five stages that make up the customer life-cycle: Acquisition, Activation, Retention, Referral, and Revenue or simply named as AARRR.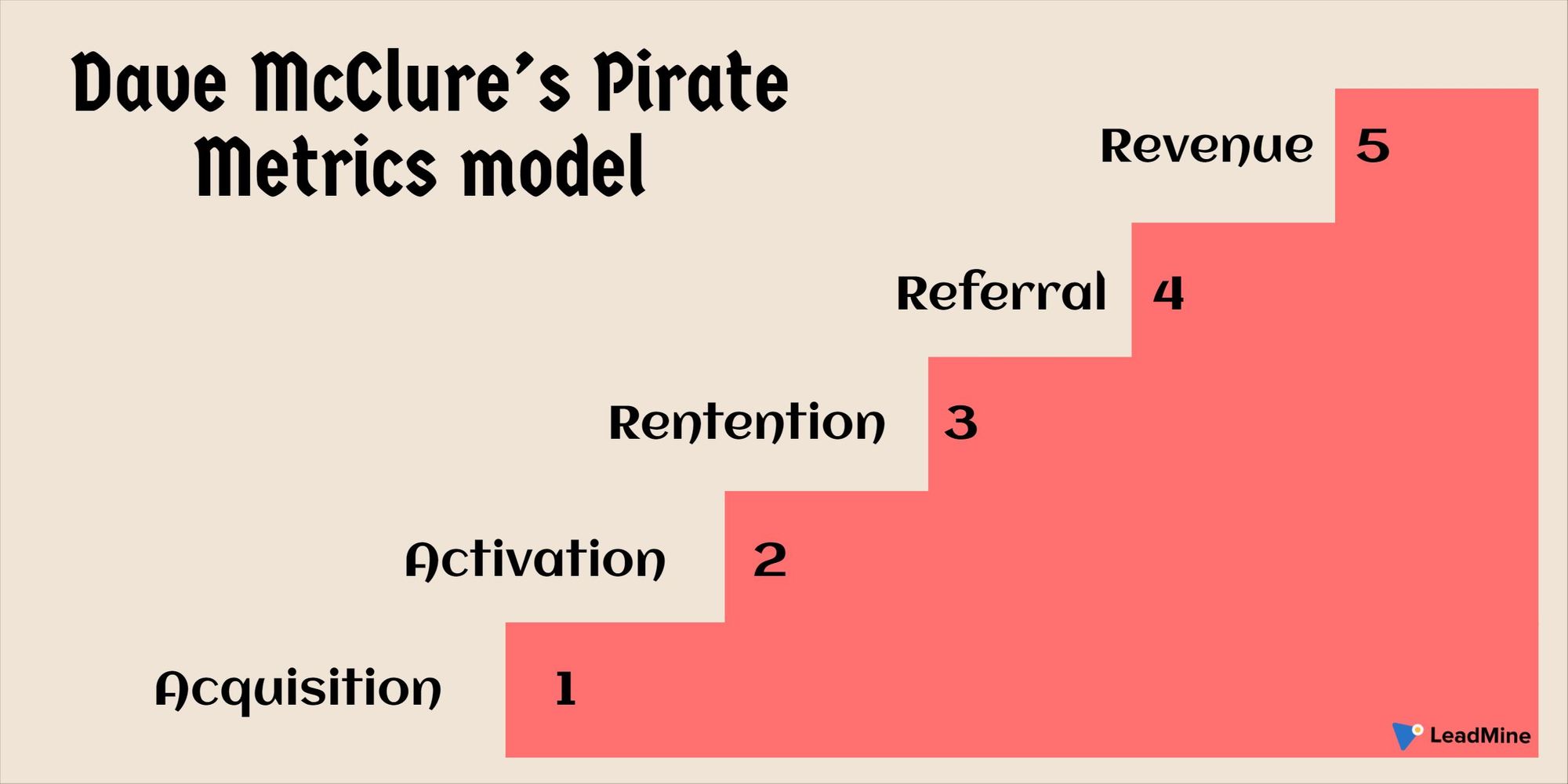 Acquisition
People somehow hear about you through the lowest-cost such as social media, blogs, campaigns, direct email, and land on your website. To get their email address we will plan anything or include anything that gets the user's email address.
Activation
Make people use your product or service and give the best user experience that they were expecting from you. Allow them to experience the value proposition your company offers. Do lots of A/B tests to bring the best landing web page.
Retention
People may come back and stick with your product or service over time to develop an understanding of how it works, why they like it, and is perfectly suited for their business. It may be your blog content, email alerts, or time-based events.
Referral
It leads to inviting their friends to try your product or service. They become good at describing and pitching your product to others, they start to share your content or maybe they are inviting their friends for an incentive.
Revenue
This is the part where you can find out its efficiency by how many ads, the lead generation you have created, and how many subscriptions you got back.
Simple as that. I personally like the idea because it gives a consistent vocabulary for planning and reviewing growth strategies.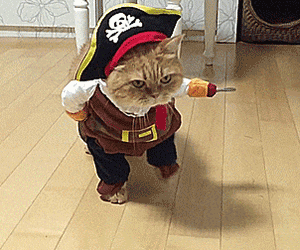 Five Tips to Consider While Creating Marketing Emails
From the pirate model to my personal experience, I have come to believe that there are five main things you need to consider when putting together marketing emails.
#1 Have a Clear CTA 🎬
One of the major lessons we learned from transactional emails was that people respond to strong and direct language. If your emails are asking for support, be specific about what you are asking for, mention support us in the email with bold text.
One of the features in newsletters and business emails is a button with clear text like read now, subscribe now, or buy now. Including in the subject line, make sure you are being very clear.
According to HubSpot, 64% of users say they open an email because of the subject line, and 58% open rate in email marketing if the subject line less than 10 characters.
The reason I mentioned this is that relatable to the next thing.
#2 Keep Emails in a Reasonable Length 📏
Not only people open an email based on the subject line, but there also check your email length. The quicker you can get to the clear CTA (that I talked about before), the better.
According to Boomerang who studied 40 million emails, emails between 50 and 125 words had the highest open rates and response rates at a little over 50%. And the rate gets lower to 44% after 125 words. If emails got 2,000 words then response rates declined below 30%.
So it is best to keep your emails short and don't stress too much about needing a few extra words as long as you are not writing a book.
#3 Keep Your Email Design Clean and Neat 😇
If you want the design of your email to direct recipients to the way where you want to take them or if you are going to route the email to your company website with a button ask, make sure to use a colour for the button which really stands out from other text.
It is really important to make sure that your email design works on mobile devices. Also, make sure your website works on mobile devices too if your email is to make users visit your website.
A study by Litmus explained that there is a 500% increase in people opening emails on mobile devices in the last four years, which means keep your paragraphs short and make sure images can be constrained to the smartphone screen's size.
#4 Try to Get in Their Inbox 🤫
One of the major issues that many companies facing is that their company's newsletter is often going to people's social, promotions, or spam folders. It is difficult to solve the issue because it requires some additional action on the part of the recipient, but it also makes all the difference in the world.
Ask your customers to add your email into their inbox. On Gmail, you can physically drag emails from the Promotions folder to your regular inbox. Then the next time you get that email in your inbox section.
#5 Timing is Important ⌚
Open your email and calculate how many emails you got from the morning to the night. People are getting a lot of emails, so you want to make sure to get your email in their inbox when they are looking at it.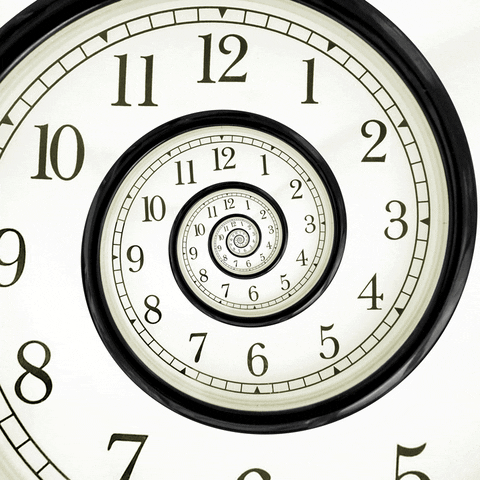 A review of 10 studies on email marketing by CoSchedule found that the first email should be sent out on Tuesday and then the second email should be sent out on followed Thursday. The study identified time frames that emails get the most clicks and responses.
They are:
Late Morning – between 10.00 AM and 11.00 AM
Evening – 8.00 PM to Midnight 2.00 PM and 6.00 AM
Most of the companies schedule email campaigns for 10.00 AM or 6.00 AM. Then avoid sending emails when people would be out of the office like lunchtime and after 5.00 PM when you are sending individualized emails.
Conclusion
Also, Tone is important with your emails. You must create a sense of urgency with your reader, to make sure they take action. Use a conversational and professional tone to make sure that the email recipient understands you have respected their time and cluttered inbox.
Email is a great way to keep your customers updated, share product or service promotions, and improves sales. So the next time when you are sending an email, think about the Pirate Model and the five tips to make larger conversation with your customers.
Feel free to share your thought about the article with us at LeadMine, if you have any.