Every day, customers receive hundreds of sales emails. They open a small percentage of sales emails, read even fewer, and respond to even fewer – whether by writing a response or clicking on a link.
So, how can you get through all of these roadblocks and stand out from the crowd? How do you ensure that your sales emails are not only opened and read, but also acted upon?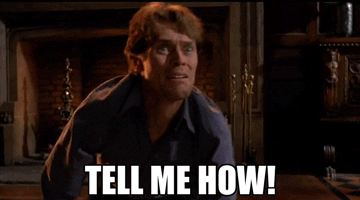 In this guide, you will learn how to write sales emails that get results, create backlogs, and eventually close deals.
Make a Great Subject Line
Make the Opening Lines Special
The Body Length and How You Deliver Your Pitch
Have a Call-To-Action (CTA) in Your Message
Make Your Message Exclusive
Provide Up-to-Date and Useful Information
Each Conversation should Conclude with a Clearly Defined Next Step
Don't Follow-Up too Much
Work for The Business, Not for The Client
#1 Make a Great Subject Line 😎
If no one opens your email in the first place, you will never get a response. So, when you are working on a new cold email campaign, the first thing you can do is come up with the ideal subject line. It's straightforward, doesn't sound like a sales pitch, and leads to a sales email that provides value before asking for the recipient's company.
As a result, your primary goal for any sales email campaign should be to do whatever you can to ensure that your subject line will be meaningful based on the details you already have about your recipient
Keep Your Subject Line Short
It's a lot easier to get a prospect's attention if you say something quick, sweet, and to the point. In addition, short subject lines pique the reader's interest. On mobile devices, shorter email subject lines often prevent the line of text from being incomplete.
Many people think a sales email should look and sound like a slogan. But if you want your emails to be opened and taken seriously, you have to know your audience. Most important, remember to write as though you're a real person trying to communicate with others.
Personalize the Subject Line
Try to think of other touchpoints you might have with your prospect besides mentioning the first name and company name in the subject line. Adding a personal touch to your cold emails is the perfect way to boost interaction.
#2 Make the Opening Lines Special 😇
Your subject line may have taken you past the front door, but your opening line must now entice the recipient to continue reading. If you start with something generic, boring, and impersonal, you'll almost certainly never get an answer from your prospect. To arouse your prospects' interest in learning more about what you have to say, we suggest polishing your opening line.
Let's start from the beginning. A good sales email opening line accomplishes three goals:
Establishes the context on why you're contacting them right away
Makes a significant contribution to the development of confidence and reputation
Allows for a smooth transition into the sales pitch
With that in mind, try to come up with one or two short sentences that can achieve these three goals while staying important to the subject line that began this initial sales email.
#3 The Body Length and How You Deliver Your Pitch 🧐
According to a widely cited Boomerang report, "emails between 50 and 125 words had the highest response rates, just above 50%." Prospect.io's latest analysis showed that sales emails of about 300 words had significantly higher response rates than those with less than 100 words.
A quick, cold email to a busy executive can be a good way to get your foot in the door, depending on your recipient. A longer, more informative email will help build a relationship if you're targeting a high-ticket B2B transaction (or writing to someone with whom you share a mutual acquaintance). Simply ensure that the body of your email is concise and easily digestible.
Before you sit down and start writing your pitch, think about what you want to do with your sales email. You can only structure a sales email to achieve these goals until you know exactly what you want to get out of this conversation. The body and pitch of your sales email can vary greatly depending on your target.
#4 Have a Call-To-Action (CTA) in Your Message 🤳
You have failed if your sales email doesn't end with a clear and easy call-to-action (CTA) that makes it clear which action you are asking your prospect to take right now. The aim of reaching out and building a relationship with your prospect is to see if they did be a good customer for your product or service.
If you're sending an email to promote a new product launch, don't include a CTA to visit the sales page followed by another CTA to read your most recent blog post. If you use so many CTAs, the readers will be confused as to which action they should take, if any at all. Nonetheless, it's fine to repeat your CTA many times and in various formats, such as a button or hyperlinked text.
If everything in your sales emails has gone well up to this stage, the CTA you provide at the end will decide whether the prospect reacts to your email (and goes through your funnel) or deletes it. While it can appear on the surface that writing a great CTA is a simple task, it can actually be very complex. And it's something that a lot of salespeople make a mistake about.
#5 Make Your Message Exclusive 😊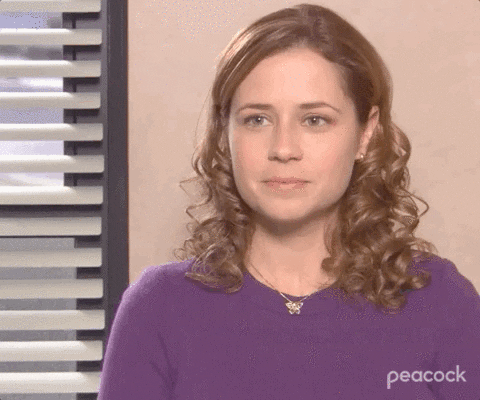 When it comes to sending a good sales email, personalization is crucial. Your response rate will be higher if your sales email is more personal.
If you only send a small number of sales emails, it makes sense to focus your efforts on high-value opportunities and add a personal touch to each one. To make the message meaningful and have full value to them, you should create a single template for the outreach and add very detailed details for each of your prospects.
If you have a large number of sales emails, it is not always possible to manually edit all of your emails, since this can take a long time. Even if the messages will eventually be sent on autopilot, it's always easier to take a little extra time to personalize them.
Here are some more ideas for personalizing your cold email and establishing trust:
Find a mutual interest between you and mention it.
Indicate the existence of a reciprocal relationship.
Congratulate them on a recent promotion and compliment them on a recent piece of work they wrote.
#6 Provide Up-to-Date and Useful Information 🤓
The majority of sales emails or phone calls are unsuccessful because they sound like a sales pitch. A sales email, like a marketing email, requires an angle and a hook to make it fun to read or listen to.
It's up to you to tailor the conversation you're trying to have with your prospects to what they need by supplying relevant information. Your message must include the following elements:
First and foremost, concentrate on your prospect and their business. Second, discuss their problems and how they relate to your product. Third, request something easy to complete, such as a pre-scheduled phone call or a referral within their business.
To keep the conversation going, share valuable material, say an interesting story, or ask questions. Keep in mind that sending fresh and useful information will boost your conversion rate.
#7 Each Conversation Should Conclude with a Clearly Defined Next Step 👣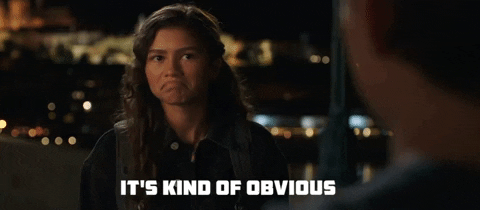 The end of and conversation is the best time to get a commitment to another discussion. If a prospect's phone call went well, persuade them to commit to the next move. Take advantage of the fact that they have their schedules in front of them and lock them down for a follow-up.
If they request a plan, inquire as to when they would like to speak with you about it. Don't let them off the hook with the old "send it over and I'll get back to you" line. And if they leave without committing, it's a cat and mouse game.
#8 Don't Follow-Up too Much 😵
You want to contact a lead as soon as possible, which means calling them many times in a short period of time. However, doing so can make you appear desperate and annoying.
It's straightforward. Make a plan for follow-up and stick to it. The schedule can vary depending on the position of your prospect, the type of product or service you're offering, or the time of year you call. Using marketing automation tools to email prospects on a daily basis if you've invested in it.
#9 Work for The Business, Not for The Client 🤝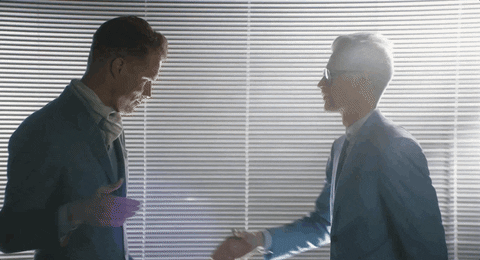 If you're selling to small businesses, contacting only one individual might be sufficient. When selling to larger companies, however, many individuals are involved in the purchasing decision, and you must cultivate relationships with each of them.
It's difficult to establish a personal working relationship with and member of the team in a short period of time. So, rather than focusing on the prospect, concentrate on the company. When pitching to larger businesses, you should emphasize how your product or service differs from the hundreds of those on the market, as well as the post-sale help you offer.
Conclusion
Remember that while persistence is important in sales, being irritating is also a choice. You can get an answer without being annoying if you remain patient, plan your touches, commit to investing in the relationship, and try different mediums of communication.
To achieve more sales try to follow the above steps and do share your thoughts with us at LeadMine.