Digital marketing is a multi-faceted, ever-changing field that is often defined by the latest buzzword or future passion but that is also driven by customer needs and the ever-evolving nature of technology.
We've come up with a list of the world's leading experts with unique perspectives and the ability to expand your mind and change the way you see the world.
Digital Marketing experts you need to follow
1. Neil Patel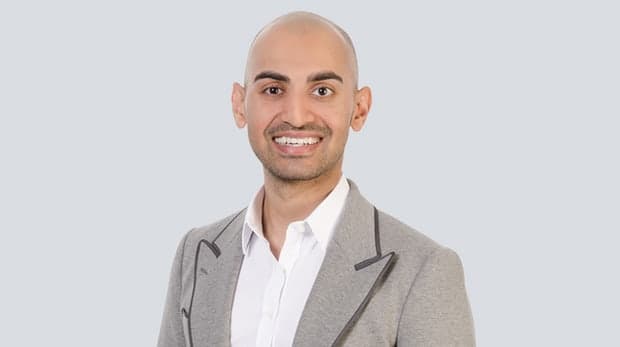 Neil is about as rock star status as it gets in the digital marketing, especially when it comes to search engines and content marketing. Neil Patel is a leader in SEO education as he consistently posts amazing content day after day. He is the co-founder of Crazy Egg, Hello Bar, and KISSmetrics. His both companies KISSMetrics and Quicksprout have valued more than $10 million. Neil has also helped big brands like Amazon, Viacom, HP, and NBC to increase their revenue. According to Forbes, he is one of the top 10  marketers and he has been recognized by former US President Barack Obama as one of the top 100 entrepreneurs under the age of 30.
If you want to grow your business by an order of magnitude, then immediately follow Neil Patel's website, apply the principles and tips to your business for crazy growth.
Follow Neil on Twitter, LinkedIn, YouTube
2. Ryan Deiss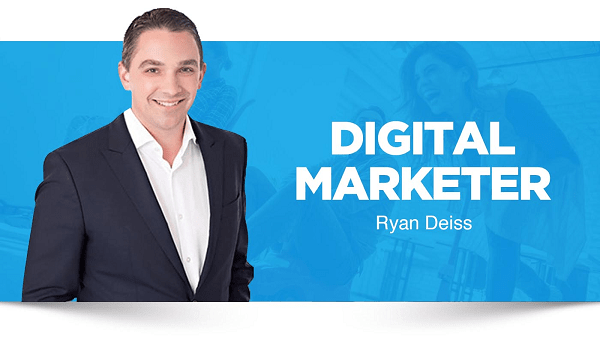 Ryan is the creator of the "Customer Value Optimization" methodology, and has introduced and popularized many of the digital selling strategies. He is an entrepreneur, author, and investor. Ryan is the Founder and Managing Partner of RivalBrands.com and plattr.com. Ryan even hosts a live seminar occasionally in Austin, Texas. This is called the Traffic and Conversion Summit and the purpose of the seminar is to give up to date news and ideas on how to market online products for various businesses. Ryan is the Founder and CEO of The Scalable Company (Scalable.co), DigitalMarketer.com, Recess.io, and a Founding Partner at Scalable Equity, LLC, a venture equity accelerator that builds and acquires B2B media and software brands.
Follow Ryan on Twitter, LinkedIn, Perpetual Traffic Podcast
3. Rand Fishkin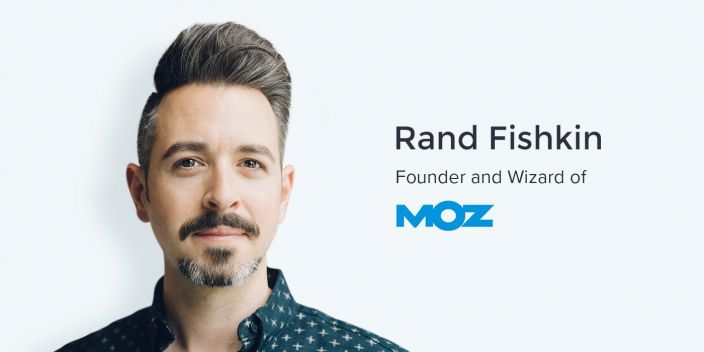 Rand Fishkin is the Co-founder and former CEO of MOZ, one of the leading search engine optimization tools on the marketing. Rand  is a top tech entrepreneur, blogger and leader. He began with a blog which turned into a consulting company, which then formed into a software business that was used by a vast majority of SEO professionals. Co-founder of Moz, the SEO software company, where he served as CEO until 2014. Founded SparkToro, a software and data company focused to helping people understand data.
Follow Rand on Twitter, LinkedIn, YouTube
4. Ann Handley

Ann Handley is a writer, digital marketing pioneer and a speaker. Cited in Forbes as the most influential woman in Social Media and recognized by ForbesWoman as one of the top 20 women bloggers, Ann Handley is the Chief Content Officer of MarketingProfs, a training and education company with the largest community of marketers in its category. She was named by IBM as one of the 7 people shaping modern marketing.
Ann is the world's first Chief Content Officer and an acclaimed writer and communicator. Ann Handley was named just that, and she is also a Wall Street Journal best-selling author with her titles, "Everybody Writes" and "Content Rules".
Follow Ann on Twitter, LinkedIn
5. Gary Vaynerchuk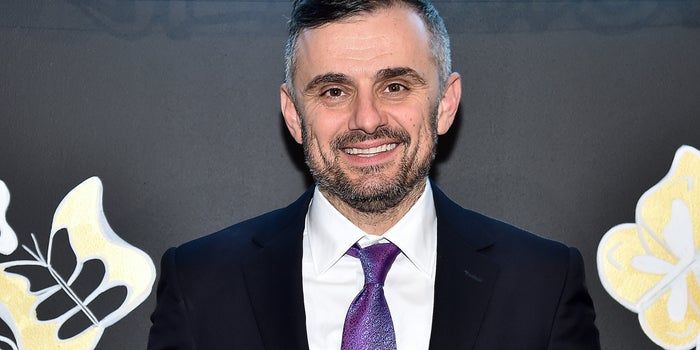 Gary Vaynerchuk is a self-starter, and social media master. Gary is one of the most talked about marketing influencers on the scene today as a highly sought after public speaker and angel investor who made early investments in Facebook, Twitter, Uber, and Venmo. Gary  is the chairman of VaynerX, a communications company that holds media properties and technology companies. Gary is also the Co-Founder of VaynerSports, Resy and Empathy Wines. Gary guided both Resy and Empathy to successful exits -- both were sold respectively to American Express and Constellation.
Follow Gary on: Twitter, LinkedIn, YouTube
6. Joe Pulizzi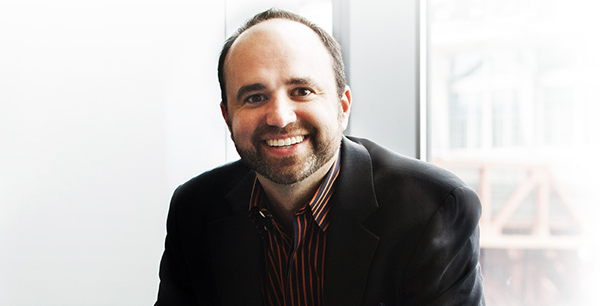 Joe Pulizzi is the Amazon bestselling author of Content Inc., Killing Marketing and Epic Content Marketing, which was named a "Must-Read Business Book" by Fortune Magazine. Pulizzi is one of the leading educational speakers and author in content marketing strategies. His Foundation The Orange Effect, delivers speech therapy and technology services to children in over 35 states.
Follow Pulizzi on Twitter, LinkedIn, Podcast
7. Larry Kim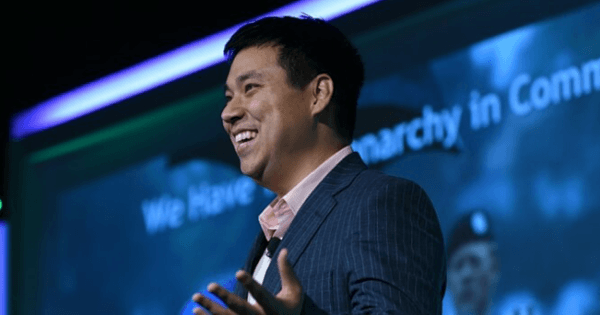 Larry Kim is the CEO of MobileMonkey, a chatbot building platform for Digital Marketers. He is also an influencer, online marketing expert, and  digital marketing coach. He's also the founder of WordStream, the World's top PPC marketing software company. He is also ranked as the 8 most popular author on Medium, and is a contributor to CNBC and Inc. Magazine. According to Kim, online advertising is governed by mathematics and it involves lots of calculations related to conversion rates and cost per click. It has more to do with data and science.
Follow Kim on Twitter, LinkedIn
8. Justyn Howard
Justyn Howard CEO of Sprout Social, Inc. It is a popular social media management and analytics software company. Justyn was in enterprise sales for a software company in the learning management space, a company called Learned.com. Sprout Social is a social media management platform, we provide a Web based platform for our business customers.
Follow Justyn on Twitter, LinkedIn
9. Pam Moore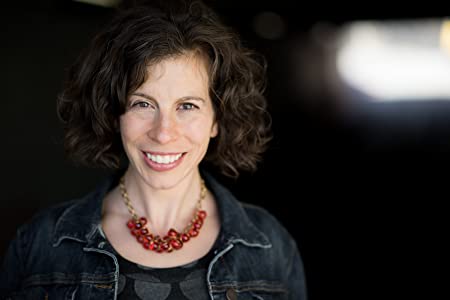 Pam Moore anchors KRON 4 evening newscasts. She also does special reports. Moore joined KRON 4 in March 1991 as an anchor and general assignment reporter. Early at KRON, Moore was assigned to report on medical issues for "4 Your Health" segments and was host of "Health Matters," a half-hour health awareness program. One of the top social media influencers, Pam Moore's strength lies in social media marketing and conversion optimization. Moore began her broadcasting career as a news reporter at WJLB Radio in Detroit. She has also worked in broadcast news in Louisville and Dallas.
Follow Moore on  Twitter, LinkedIn, podcast
10 Eric Siu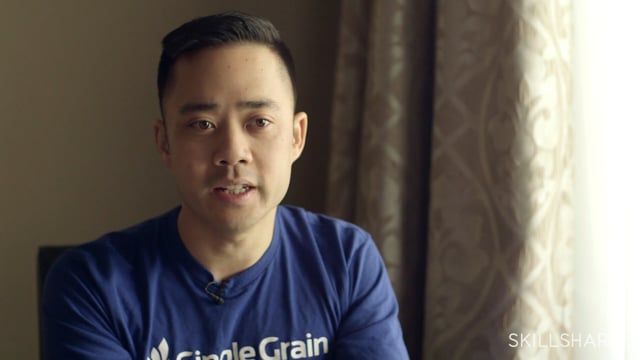 Eric Siu is the CEO of digital marketing agency Single Grain. Single Grain has worked with companies such as Amazon, Uber and Salesforce to help them acquire more customers. He is also the co-host of the Marketing School podcast with Neil Patel. Eric also supports a wide range of companies (from Fortune 500 companies to venture-backed startups) as chairman of Single Gain LLC, a full-service digital marketing agency. Eric's  background is in internet marketing and I previously ran the growth team at online education startup Treehouse. He also consulted for various Fortune 500 companies and venture backed startups.
Follow Eric on Twitter, LinkedIn, Website
11. Lilach Bullock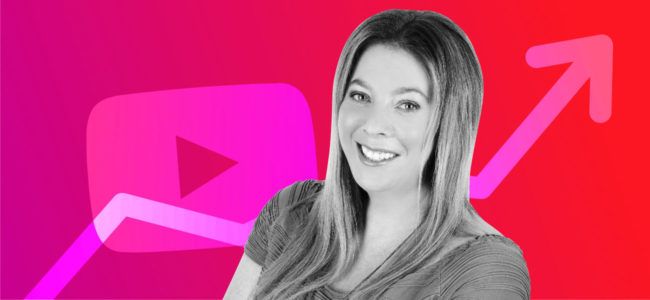 Highly regarded on the world speaker circuit, Lilach Bullock has graced Forbes and Number 10 Downing Street with her presence. Listed in Forbes as one of the top 20 women social media power influencers and likewise as one of the top social media power influencers. Lilach is consulted by journalists and regularly quoted in newspapers, business publications and marketing magazines (including Forbes, The Telegraph, Wired, Prima Magazine, The Sunday Times, The Guardian, Social Media Today and BBC Radio 5 Live). Her books have achieved No 1 on Amazon for Sales and Marketing and Small Business and Entrepreneurship.
Follow Lilach on Twitter, LinkedIn
12. Jay Baer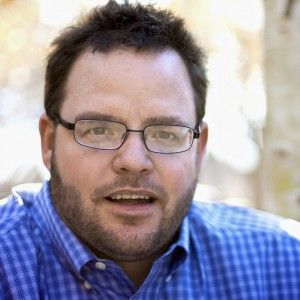 Jay Bear is a Hall of Fame speaker, author, entrepreneur and the most inspirational expert on marketing. Jay spent 20 years in digital marketing, consulting for more than 700 companies. His current firm is Convince & Convert provides social media and content marketing advice and counsel to leading companies such as Oracle, Salesforce.com, California Tourism, Billabong, Hardee's, DOLE and more. Convince & Convert is the fifth multi-million dollar company Jay has started from scratch.
Follow Jay on Twitter, LinkedIn, Website
13. Tim Ferriss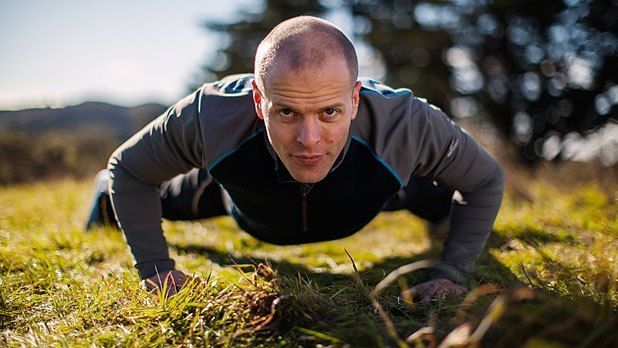 Tim Ferriss has been listed as one of Fast Company's "Most Innovative Business People" and one of Fortune's "40 under 40". He is the author of  top 1 New York Times and Wall Street Journal bestsellers and his "The Four Hour Workweek" is translated into 30+ languages. The Observer and other media have called Tim "the Oprah of audio" due to the influence of The Tim Ferriss Show podcast, it is the first business or podcast which exceeds 100 million downloads. Now, it crossed more than 600 million downloads.
Follow Tim on Twitter, YouTube, LinkedIn
14. Jennifer Polk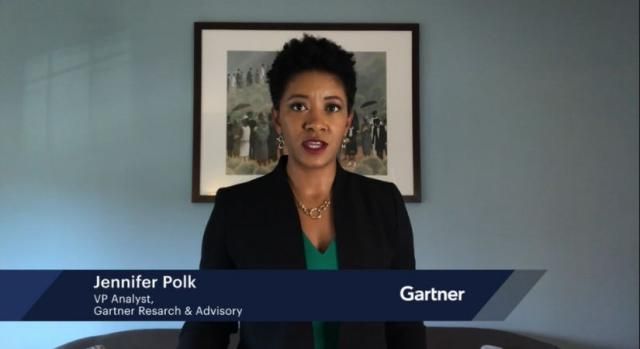 Jennifer Polk is a Managing Vice President at Gartner. She leads a team of experts who advise Technology Product Marketers on go-to-market strategy, demand generation, messaging and positioning and marketing agility. She worked at a digital marketing, developing and marketing campaigns. Polk led a Social marketing center where she helped multiple business unit to develop there digital marketing.
Follow Polk on Twitter, LinkedIn
15. Scott Stratten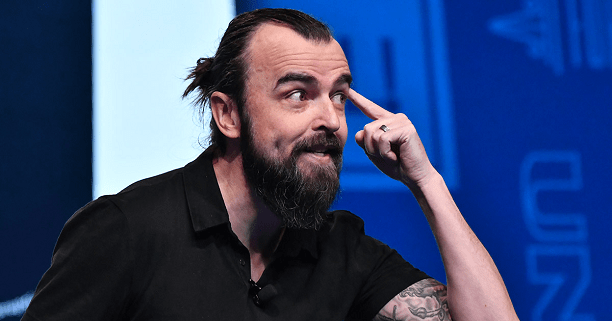 Scott Stratten is the creator of UnMarketing. Formerly a music industry marketer, national sales training manager, and a professor. He has written five bestselling business books. His latest title is UnBranding. You find him speaking at  events for  3M, PepsiCo, Walmart, Adobe, IBM, Microsoft, Hard Rock Cafe, Cirque du Soleil, Saks Fifth Avenue, Deloitte and Fidelity Investments, when they need help.
Follow Scott on Twitter, LinkedIn, Website
---
LeadMine : Find your next customer in minutes, not months.
LeadMine is a lead generation platform used by all types of businesses. From over 200 million contacts, you may identify your target b2b leads as well as their email addresses.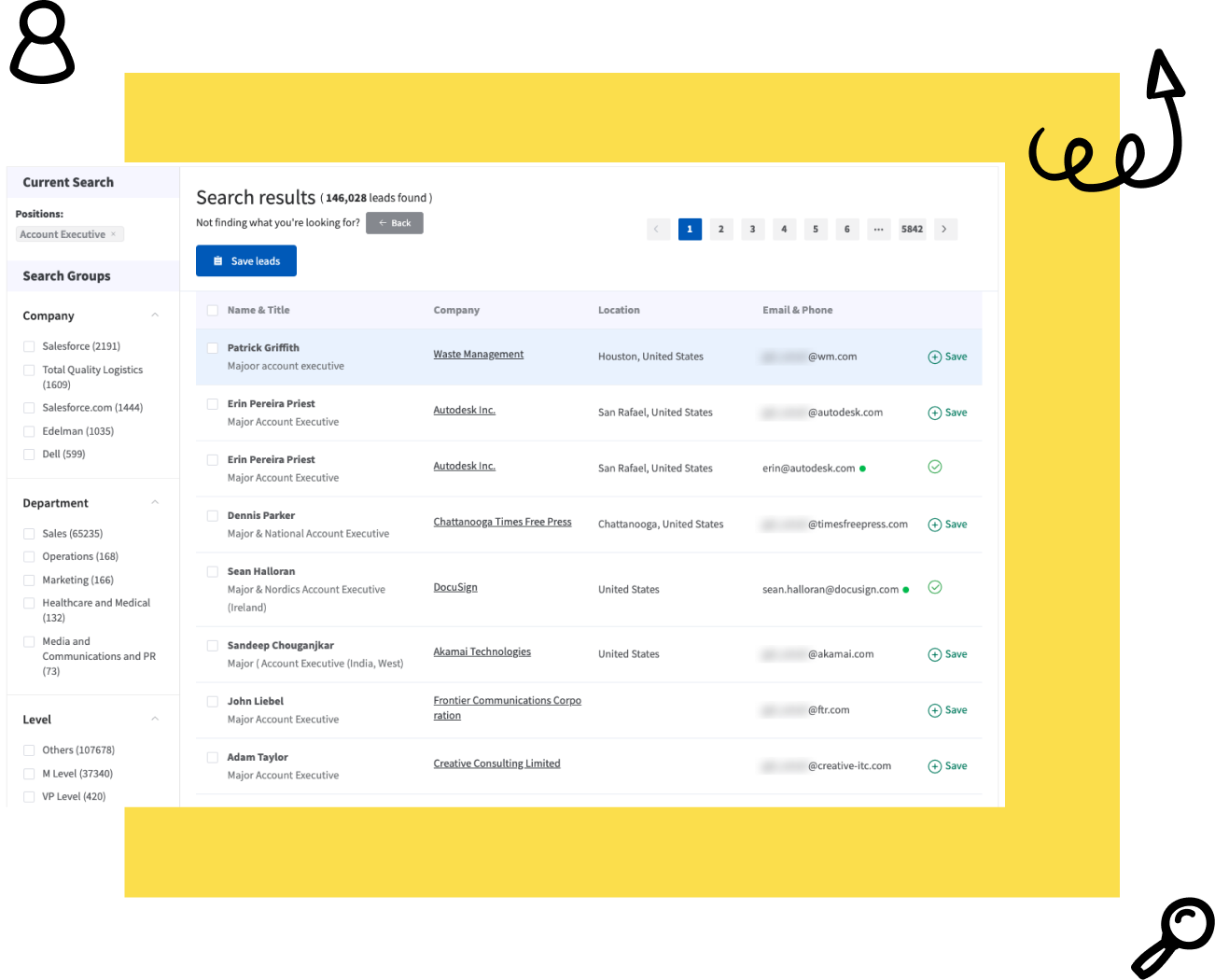 LeadMine is an extremely simple and handy application that can improve your marketing and sales processes. Its user-friendly interface, strong algorithms, real-time data, and email verification features save time that can be better spent on other tasks. The rich API solution can also check hundreds of email addresses in less than a minute. The powerful yet easy solution might be your ideal marketing and sales partner, helping your business grow.
Start your Lead Generation for free today!
30 days Free trial
No credit card
Cancel any time