All these salespeople keep repeating the term "prospects." What are they actually referring to?
In this blog, we will look at all about the phrase "prospects."
What does "Prospects" mean? 🤔
Prospects have many synonyms, like options, opportunities, possibilities, and chances.
Prospects are any particular individual or any firm that is willing to buy your product which is a buyer persona or service and has yet to make a buying decision but is waiting for an approach or doesn't know where to start.
In simple words:
Who are capable of becoming customers are called prospects.  
Prospect definition: 🤓
A prospect can be defined as "a person or business that matches a seller's requirements for a possible client."
Characteristics of Prospects: 🧐
They can afford the product you sell.
They are in need of your product or service.
Prospects aren't using or buying products from your competitors.
They can buy and commit to your product.
Trust your product in the period of making a buying decision.
They give your sales team opportunities to make them buy.
What is Lead? 🤔
A lead is a marketing term that refers to a relationship established with a potential customer or client.
Online advertising aims to create leads, which can then lead to sales or subscriptions for a business or organization.
A lead is someone who has shown interest in your business's products or services.
They've sent you at least some basic information, indicating that they may be interested in buying from you.
Lead vs Prospects: 🙅🏻

Leads and prospects are similar in their characteristics, but quite a small difference makes them two different things.
Anyone who turns into your customer goes through the conversion funnel of your marketing. The funnel has four stages awareness, consideration, decision, and retention.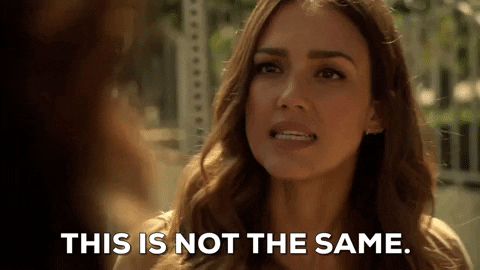 "Leads" are the first stage of the funnel where they get awareness about the products. Leads have a higher chance of leaving the conversion funnel.
"Prospects" are the next two stages of the funnel where they consider the product and its features but have yet to make the buying decision. Prospects have less chance of leaving the conversion funnels.
Leads and Prospects in Conversion Funnels:💡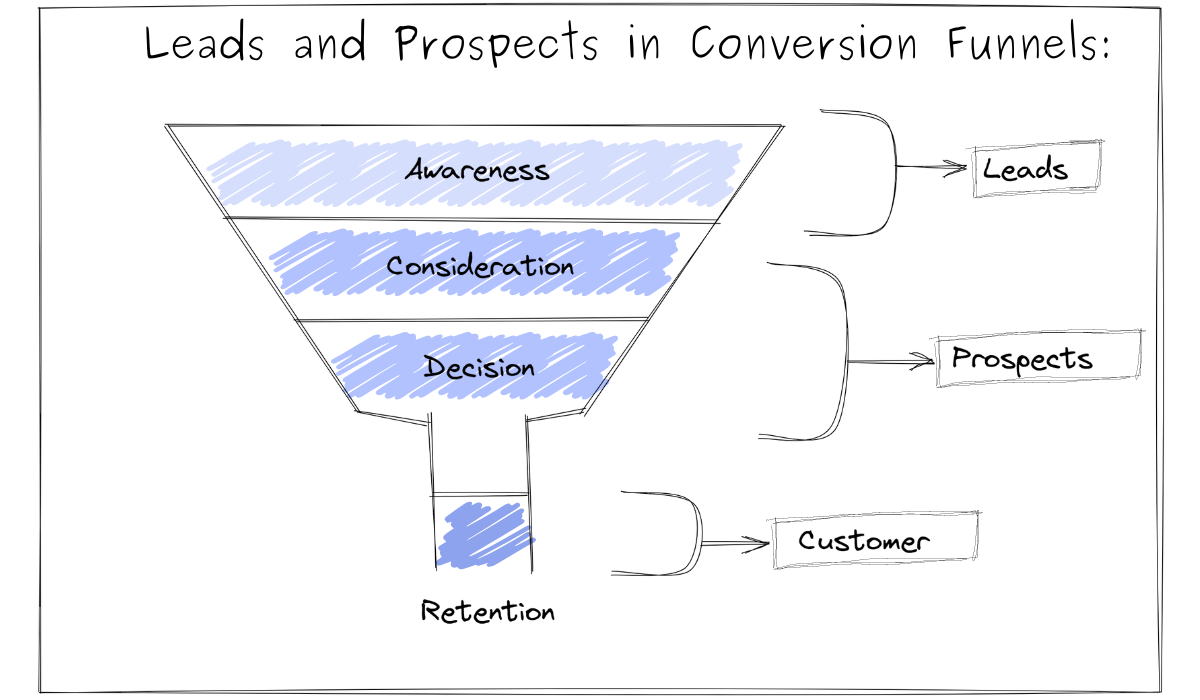 Prospecting Definition:
The sales process known as prospecting involves finding potential clients. The aim of prospecting is to create a database of potential consumers and communicate with individuals regularly with the intention of changing them from potential customers into existing customers.
What is Sale Prospecting?
A sales team will use sales prospecting to identify and get in touch with new clients.
Getting the appropriate customers is the utmost priority of prospecting in order to generate income.
In a company's sales strategy, prospecting is undoubtedly one of the most important processes because it is in charge of creating a sales pipeline and populating prospecting databases with ready customers, which is essential for producing money.
Prospecting for sales is not a single process, though. Instead, it's a series of actions that cover every facet of acquiring customers, from getting in touch with leads to turning them into customers.
Nurturing leads is one of the more important aspects of prospecting. Therefore, sales representatives must identify a prospect's wants and demonstrate how their good or service may alleviate those demands.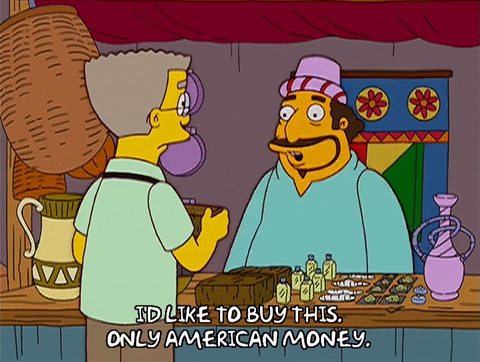 Summary: 😇
Leads that are not approved are nonetheless significant you don't have to remove them from your customer relationship management.
Even if they might not be able to purchase right now, that doesn't mean they are potentially less or always imply they won't in the years ahead.
Unless there is a slight difference between the two, both leads and prospects are known to be remarkably similar.
Because of these similarities, you can frequently establish a more personal and distinctive connection with prospects than you can with leads.
---
LeadMine: Find Your Next Customer without Wasting Time
LeadMine is a lead generation platform used by all types of businesses. From over 200 million contacts, you may identify your target b2b leads as well as their email addresses.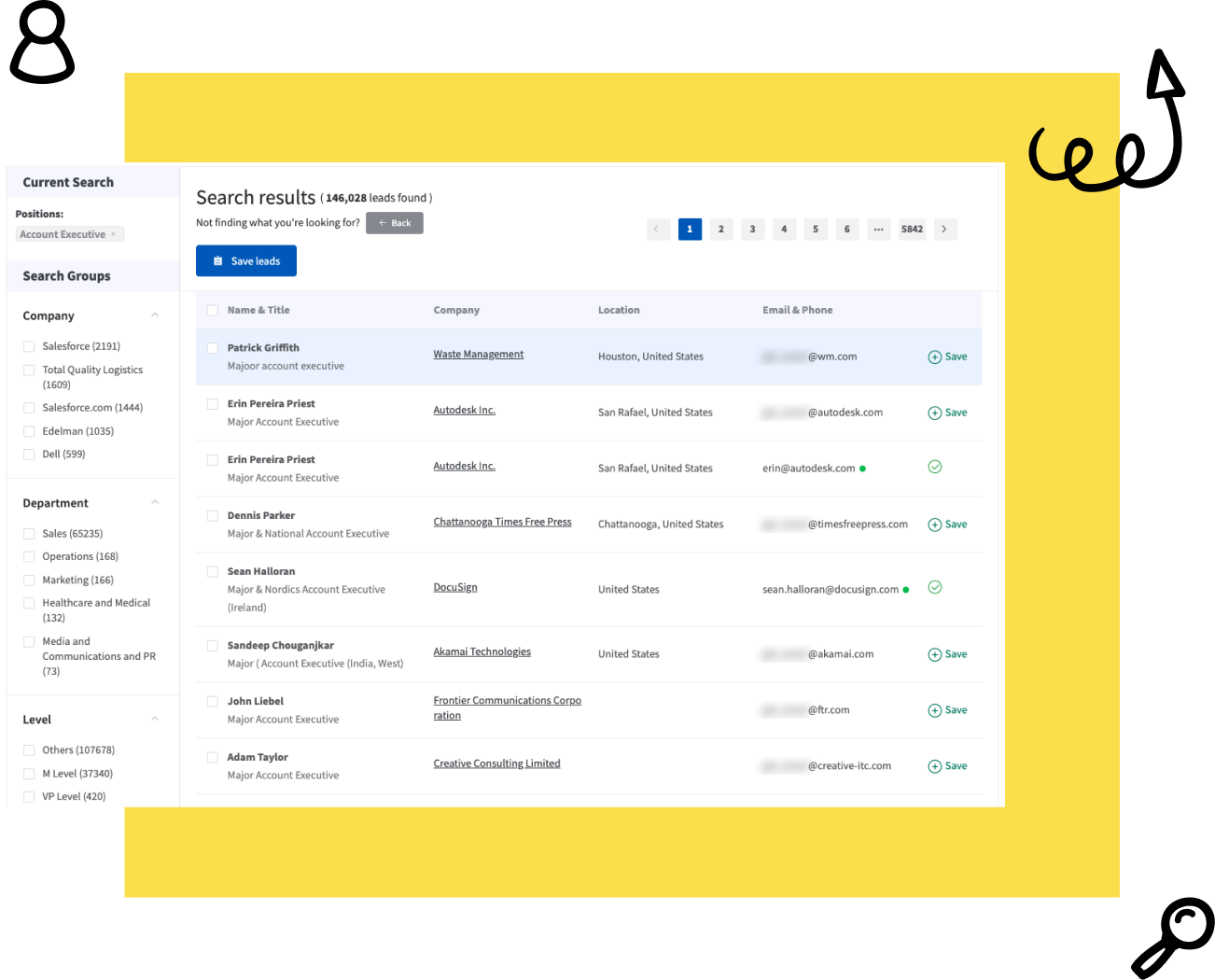 LeadMine is an extremely simple and handy application that can improve your marketing and sales processes. Its user-friendly interface, strong algorithms, real-time data, and email verification features save time that can be better spent on other tasks.
The rich API solution can also check hundreds of email addresses in less than a minute. The powerful yet easy solution might be your ideal marketing and sales partner, helping your business grow.