Growth hacking is a mixed process of marketing, product, and data strategies and employing rapid experimentation across different marketing channels to market your business and products. It focuses on unconventional techniques to discover scalable and repeatable methods to develop the business with minimal spending.
Unlike other marketing strategies growth hacking require lots of research and planning before it is carried out, it focuses on testing one and only one hypothesis at a time to see how it works. Based on the results, the hypothesis is documented and analysed before proceeding to the next one.
When it comes to business growth development, new techniques and tricks always seem to keep popping up. But there are a few techniques of growth hacking that are always able to provide positive business development results.
We will cover the followings:
It's Always Been You – Content
Just Integrate, Don't Hate
Show Your Audience a Good Time
Slim Down Your Sign-up Process
Know Your Free Trial Limit
Recycle and Repeat
#1 It's Always Been You – Content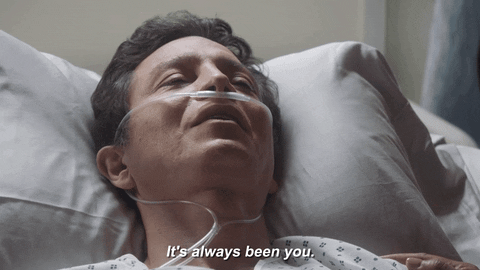 Content is the most important technique for growth hacking and it always been. It lies in the fact that it engages your audience and gave them what they want. Content marketing helps you build trust with your audience, create a blog website, demonstrate your product or service and present your ideas and solutions in a long format that answers all of your client's issue, as well as improve conversions.
Make your customers develop your business. If that wants to happen, you need content – even the best ones!!! Customers can't help you with your business growth if they can't find you.
It is important to create your unique voice while creating content that helps to portrait your brand and differentiate your company from competitors. Don't ever be afraid to put your own voice into your content.
Pablo Picasso will never make himself one of the best painters if he followed someone else.
Even though you are writing about business and solutions, it doesn't have to be tedious.
The important thing in creating content is constancy. If you are going to start a blog, don't write 7 blogs in the first week and then reduce it like once a week. Capture your audience's mind by letting them know they can depend on regular content, but keep in mind when it comes to content, quality is significant, not quantity.
Remember that you can write valuable content in two-line and also you can write 2 pages of invaluable words. The point is you want to increase audience retention and generate leads instead of just creating content for the sake of it. Also, make sure that you share your content on social media to get more traffic and conversions.
#2 Just Integrate, Don't Hate
I am damn sure that you know your product is the best thing. But what if you tool that awesome-ness to the next level by integrating with other companies that complements yours?
It will increase your customer base and your integration partner gets to extend what their solution can do to solve issues and start planning in new prospects list.
More value for clients, more cross-marketing for your company, and more doors opening for brand marketing. It not only makes your product or solution way easier for clients to access and use, but it opens the door for shared content, audience engagement, and faster growth.
Even the start-up has the potential to go viral with one well-timed, shareable post. You don't need a massive marketing budget to leverage social media and make your brand well-known.
If you integrate your email marketing efforts with your social media outreach, you will get even more traffic for your product or service which leads to more sales. And don't forget to share your content with inline social channels that prove your social popularity and lead audiences to talk about you with their friends.
#3 Show Your Audience a Good Time
It is very basic progress; each bad customer experience is a lead to your company's death hole.
Start with the foundation which helps your growth hacking strategies. If your company website is slow, fix it right now. If your homepage doesn't interactive, then change it which will interact with the audience. If your existing customer experience a bad user experience, navigate them to the right way to get what they want and keep shinning.
Walk with your prospect and customer experience if you are seeing the information for the first time, and take a hard look at the impression you are making. After making some honest adjustments, ask an objective third party or the best customer to walk through the user experience and other candid insight.
Another important thing is to engage with your audience, answer their questions, tell them about your new products or services, fill them in with your future plans are and more. That will give a good time for your customers and spread your brand awareness to other people.
It is like a saying - one stone, two mangoes.
#4 Slim Down Your Sign-up Process
The sign-up page is the first impression (I mean after your website, definitely) that you can make if you have a short sign-up process, and not to mention, everyone will share their experience about the sign-up process while customer rating.
Check LeadMine's customer ratings at G2 Crowd, Capterra, and crozdesk.
Creating a list of contact information would easily drive up your lead-to-customer conversion rates and that can easily be done with your sign-up process. Even though you require a lot of information about customers, it may drive them away.
If you think about it, the sign-up page is usually the first step prospect has to take towards becoming your potential client, and you don't want to lose them when they have come so far. Having fewer required fields on your sign-up page will make your prospect that you are not wasting their time.
Another aspect you have to consider is privacy. Asking for information that people may perceive to be sensitive, and cause them to stay away. If you don't need the customer's phone number or bank account detail, then don't ask for it.
In LeadMine, we never ask for such information which will make our customers uncomfortable to share. We also provide a 14-day free trial with no credit card policy to customers with full access to feel the user experience and to know the product.
#5 Know Your Free Trial Limit
People love free trials, if you don't believe me then go by yourself to the dress store. They really love trials!!!
Not only in dress stores also in every product that we use in our day-to-day life. We just love free products and trials.
The way you can structure your free trials is by setting a time limit usually 14 or 30 days, a limit on downloads or lead search (5 searches per day), a limit on the number of people that can use your services (like a host per service), a limit on the scope of service you can use (like integrations) or offer a free service that comes with ads (like YouTube).
The main reason free trials work is that customers get to experience your product or service first hand and create a habit or modify their existing ones. Many people may be afraid of commitment, a free trial is the best way to know your product since it is risk-free.
Once they comfortable using your product and incorporate your service into their daily routine, they will get accustomed to it and they will more willing to go for the paid plans. Also, on the other hand, having an unlimited free trial is not business growth, if there are no customers to upgrade.
#6 Recycle and Repeat
As a human, you should be responsible for environmental and social causes. You should be aware of your carbon footprint in all places. Reduce, recycle and reuse. I bet you saw that on any place that you went or maybe you saw the logo somewhere.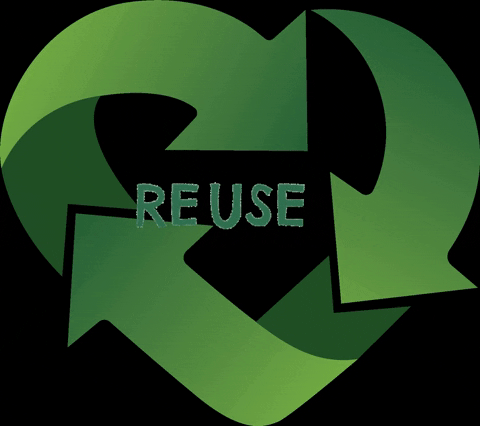 But here, I am talking about another type of recycling that leads to quick business growth – content recycling. Research says, 69% of marketers don't have enough time to create great content, which leads us to repurpose.
Also, it is the only way to figure out what works for your business audience. Just try it out and analyse the results.
Reduce – It may reduce your time to create new content and give more time to think about the next plan.
Recycle – Gather the old content and read it out loud to check whether it makes sense in the current scenario and get creative with visuals and much more.
Reuse – Use the content if it still matches the current scenario. Great content always has value in the market.
After that when you are working on the marketing side, it is important to verify your emails. The subject line is the first thing customer will see and there is no room for error since the importance of the subject line lies in whether it will sway people to open the email or not.
Once you have enough changes, you can change thighs up a bit and monitor the impact on a relevant scale.
Conclusion
Growth hacking isn't just a fancy word that you can ignore. Competition among SaaS companies is everywhere and customers have more choices than ever before. Great products and services lead themselves to sales, but you need to set the growth plan in motion.
As long as you are putting effort into your business progress and growth, you will be on the right path. We are sure you can work awesome with the techniques but we would like to know from you. So share your thought with us at LeadMine.