Drip email campaigns are a powerful way to build your subscriber list and turn them into loyal customers. Running a drip campaign is a smart way to keep your audience engaged with an email newsletter. And, like most things in this world, it works best when your drip campaign is well constructed.
Here we will cover the followings:
What is Drip Email Campaign?
Why Drip Email Campaigns are Effective?
How to Create a Drip Email Campaign?
Types of Drip Email Campaign You Should Send
Conclusion
What is Drip Email Campaign?
Email is the only communication channel that allows you to build meaningful relationships with your customers. Even though, our relationships are never on the same level. People forget the person who sent an email today after 10 years.
Huh??? Who am I kidding? There forget in a month or in a year.
You have to introduce yourself and start from the beginning to bring them into your life. But with thousands of people subscribing to your email list every month, how can you build a strong relationship with them?
That's when the drip campaigns are used.
Drip campaigns are automated sets of emails that sent out based on a specific time or user actions. It enables you to stay in touch with your prospects based on events like when they sign-up for an account or how often that audience visits your website. Each time an email is sent out, it comes from already written emails that are written way before for drip campaign. There is no need to manually write and send it out. Emails can even be personalized with your name, company information, and much more.
In simple terms, a drip campaign is all about giving your audience the right information at the right time.
For example, if someone just subscribed to your newsletter, a drip campaign could send a welcome email right away, and a few days later, an email that shows off some of your products or blog. Or if a free plan customer has been revolving your paid plans a few times but hasn't yet touched the button, a drip campaign could send them an email with reasons why should purchase the premium plans.
The benefit of drip emails is that it all happens automatically based on triggers and user segments that you define.
Why Drip Email Campaigns are Effective?
Simple, it helps you to achieve your business goals, increase your sales, and revenue goals.
Research shows that running a drip campaign to a segmented queue can drive 18x more revenue for companies and leads that are nurtured over time make 47% larger sales.
Some advantages of drip email campaigns:
Improve Customer Engagement 🤝
When it comes to customer engagement, drip campaigns are a great way to boost it with your audience. One of the main reasons is that the emails are triggered from the customer side. And because of that, the contents of the emails are more likely to be relevant.
For example, when a subscriber sign-up to your newsletter. A drip email campaign will be sent out a welcome email that certainly drives engagement as the recipient is interested in your product or service.
Promote Your Brand Name 😎
Drip email campaigns are great at promoting your brand name and company loyalty. The more people engage with you, the more they value your authority and trust your company in the industry.
By creating valuable content and interaction with your customer on regular basis will give the reason to promote your business.
Build Strong Customer Relationship 😇
A reason behind a successful business is a strong customer relationship. Building a strong relationship is a foundational pillar of a successful business. So how to build a strong relationship with your customers?
By implementing a drip-email campaign, all types of businesses can achieve strong customer relationships and ensure successful business growth.
The main business goal for everyone is to generate more sales and revenue. For that, drip emails are one of the best tools to do.
And don't forget to refer to study research, it shows that automated emails increase your business revenue by 75% from email marketing campaigns. The reason behind this is that email automation ensures to send of targeted and personalized emails. It results in higher open and transaction rates.
How to Create a Drip Email Campaign?
Drip marketing or remarketing is a tool often used by top companies to convert their instantly converting visitors into long-term customers.
Are you doing drip email marketing?
Are you trying to find out how to create a drip-email campaign for your B2B company?
Don't have a huge email list? Don't worry, you can still create an email drip campaign.
Here are the 5 steps to make your drip email marketing campaign successful:
Step 1: Identify Your Objectives 🧐
The first step in creating your drip campaign is to set your objectives. Set effective goals which will help your campaign to achieve email marketing too.
For that, you have to question yourself – what and with whom you are going to achieve?
Whether it is lead generation, upselling, or re-activating inactive users, what do you want to achieve?
From new subscribers to your most faithful subscribers, you can use a drip-email campaign to achieve goals within a particular segment.
After that measure and analyse the results of every campaign to calculate if your campaign computes the objectives.
Step 2: Define the Specific Action 👊
The next step is to define the specific action you want your subscribers to do.
The purpose of drip email campaigns is to direct your subscribers on their buyer journey. Each email that you sent should have a call-to-action that will encourage the recipient to take the next step down in the sales funnel.
Step 3: Trigger Your Subscribers 😵
To help your subscriber to take action, you have to set triggers. It may be a word or sentence with action. For example,
Sign-up for newsletter
Attend a webinar
Download the resource
Add to your Wishlist
Visit our website
Your triggers can be dependent on your goals and the type of drip email campaign you intend to run.
Step 4: Email Count and Content 📧
Each business has its own drip email campaign that determined by the type of campaign, the complexity of the information you need to convey, and the length of your buyer journey.
Another point to consider while creating your drip email campaign is that your sequence, the longer it becomes the more difficult it becomes to manage it.  So how many emails you should send?
Identify how much content you need to convert a subscriber from one end of the sales funnel to the other
Break your content into small and easy to understand
Eliminate bite-sized content chunks
Assign content to each phase of your customer journey
Once you have identified how many emails are needed to take a customer from one phase of the customer journey to the next phase. Send an email to a small part of your database and get feedback on whether they think the sequence is too long or not. Another method is A/B testing, you can use 2 sequences with a different number of emails in each.
Don't forget to get feedback, it will help you to build a future drip campaign.
Step 5: Monitor and Evaluate 🖥️
The last step in running a drip-email campaign is monitoring and evaluating the performance of your campaign.
The data you gather during and after a drip campaign is literally precious as it will help you construct your drip campaign. For example, if your click-through rates are low, you can identify what happens, and using your findings, you can implement email marketing to the best level that can help increase the open rates and click-through rates in future campaigns.
Types of Drip Email Campaign You Should Send
There are 3 main types of a drip-email campaign that you should be sent to your subscribers:
#1 Welcome Email 🤝
The welcome email is one of the important types of drip email campaigns that you can send. The primary purpose is to establish a relationship with your subscriber and foster brand awareness.
First, you have to make sure that the first email is sent out immediately after a trigger is set off. Then make sure that subsequent emails are sent out two or three days after the welcome email. Take 3-4 days after the first email and it will help you gain your subscriber's trust, ensure they open the email, and read other emails you will send.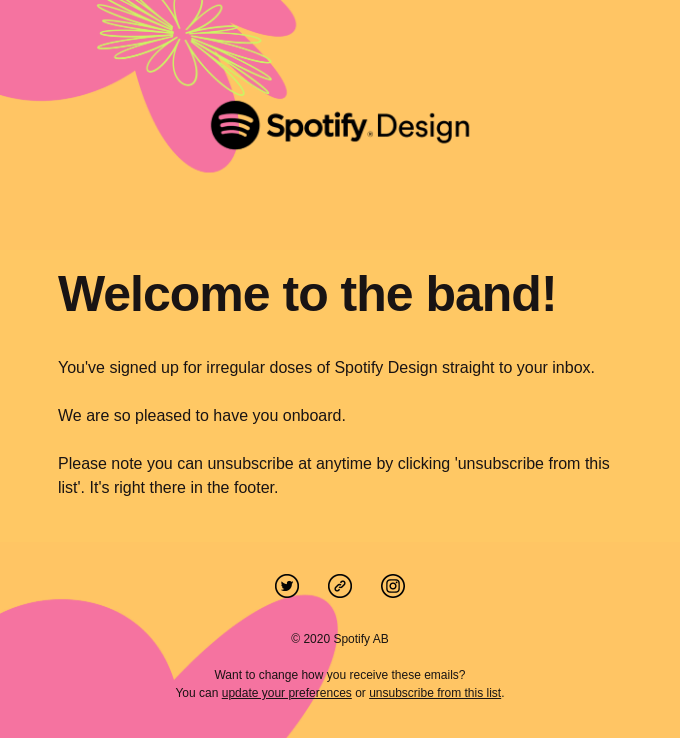 #2 Lead Nurturing Email 🤵
This is an email sequence designed to take a lead from the interest stage of your sale funnel to being a paying customer. You should have a lead nurturing email in your email marketing toolbox.
For an effective lead nurturing campaign, you need to use a relevant trigger like downloading a resource. This depends on your industry, product type, and the length of your sales cycle. You must know your industry's benchmark to guide you in your email marketing path.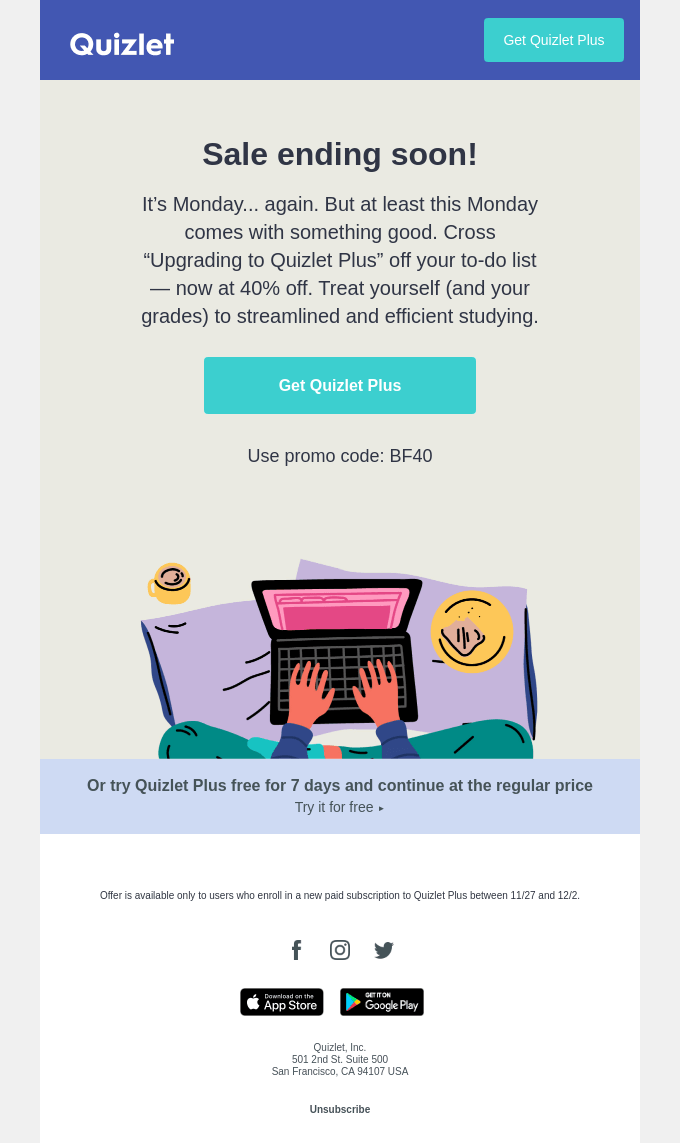 Although, for your lead nurturing campaign to be effective, make sure you are giving your subscribers valuable information to help them make an informed decision.
#3 Onboarding Email 🙏
Onboarding emails are used to educate subscribers on how to use or make the most of your product or service. Like lead nurture email, this will help you to personally control subscriber mind and make them comfortable and confident in using your product or service.
First, an email must be sent out right away from sign-up or subscribing to your newsletter and is usually a thank you email. Subsequent emails can be sent 2-3 days after the first email. Additional points for including a feedback email at the end of the email sequence.
Depending on industry type and product, the number of emails varies and 3-6 is recommended count. Don't drop your content email when a new subscriber or customer onboard. You need to gain trust fast and a well-planned onboarding sequence can help you achieve your business goals.
Conclusion
It is not difficult to create a drip-email campaign but it can more challenging to create a successful drip email campaign. The problem is what works for one business may not work for another. But no matter your industry type or business model, drip email campaigns should be a great part of your marketing strategy.
At last, you must have a drip-email campaign for a successful business.
So what do you think? Share your thoughts with us at LeadMine.