Table of Content
Why is LinkedIn so important?
There are a few reasons, LinkedIn is the world's largest professional network, it holds the largest database of professionals.
LinkedIn is a valuable business tool because it allows you to find and engage with others who share your professional goals. It is an effective way to build and maintain connections, thus helping to drive growth when you need it most.
In 2021, More than 80% of social-generated B2B leads come directly from LinkedIn. Today, LinkedIn has over 500 Million registered users, with over 260 Million of them logging in at least once a month.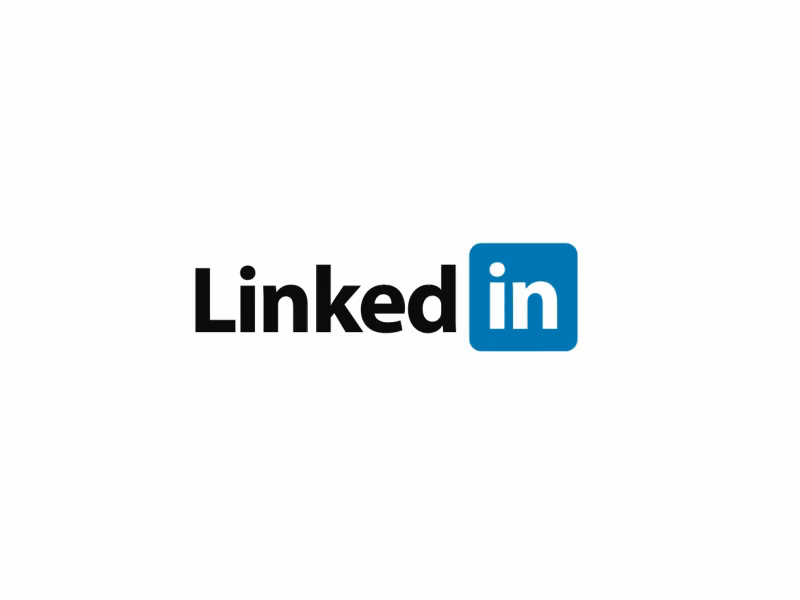 Today over 80% of all business leads come from LinkedIn, while only 20% come from other social media platforms.
For instance, LinkedIn's advanced search function has been in place for years, and it's a great way to make connections or discover new business opportunities.
Prominence of a LinkedIn Marketing Strategy
If you want to be in the know of the latest in the world of business, then you need to be on LinkedIn. Many people think of it as a place for job seekers, but the fact is that the platform offers potential connections for recruiters, employers, and even job seekers alike.
It is an excellent marketing platform for new businesses. It helps you to establish your business identity,  Unlike other social networking sites such as Facebook and Instagram, LinkedIn offers a goldmine of opportunities for B2B marketers.
7 of the Best LinkedIn Marketing Strategies
1. Describe Your Targets
When advertising on LinkedIn, it is important to identify your goals. The usual marketing goals for LinkedIn may include,
Target your product
Increase your Leads
Enhance your Trademark
Engage with your target audience
Exchange your product
Knowing your personal goals will help you figure out what you want to achieve and how you're going to do it.
2. Optimize Your Company Profile
To make a profile visible among the tons of profiles on LinkedIn you have to start with a standout profile description.
Companies need to know who they are to be able to prove their value to any potential customers. And when it comes to companies, it is important to make a strong impression. If you are in business, it is important that you include all of your details like: your Company Name, Contact information (like phone and email), and your website URL.
When you complete a LinkedIn profile, it immediately follows you everywhere you go. Not only does it allow you to be found in searches, it gives you the credibility you need to convince new prospects to reach out to you on LinkedIn and start a conversation.
It will reach out to potential clients, potential employers, potential investors, potential business partners—everyone who you want to connect with.
3. Convert Your Profile as a Lead Generation Page
If you convert your page to a Lead generation page , it will help you to increase conversion rates.
The greatest obstacle to finding new customers is the fact that most people don't know what they want until they see it. That's why your company page needs to be organized in such a way that it leads up to a conversion action—which is a click-through to your website, either in the company description or your recent updates.
4. Involve your Employee
The best way to build your network is to get your employees engaged. The more engaged they are, the more likely they are to recommend you to their friends, to share your content with them, to join your groups, and to join LinkedIn to promote your business. And, if they are active on LinkedIn, their network is likely to include other employees, customers, investors, and thought leaders.

You can also ask your employees to participate in LinkedIn groups relevant to your interest. This increases your engagement. You can, step-by-step, build an employee advocacy initiative to flex their network and expertise and expand your market.
5. Create Relevant Content
The quality of your content can make or break your LinkedIn marketing strategy. Publishing content on LinkedIn requires a thorough understanding of why people spend their time on the platform. You must also understand what they would like to read.
You can post varied content but just make sure that it fulfils a purpose. Be sure it ticks few of these boxes: educational, informative, inspiring, a guide, entertaining. This will enhance your audience engagement rate and help spread your content quicker.
But it's not important to post original content all the time. You can share reliable and educational third-party content. This will eventually make you the go-to person for valuable content.
LinkedIn has also begun supporting native video content, and by sharing your own videos that have been uploaded to LinkedIn, you are more likely to get views and attention for your brand.
6. Join in Relevant Group
In LinkedIn, there are a number of professional communities on LinkedIn for promotion. They are a great place to connect with like-minded people in your niche, and one of the benefits is finding people who are interested in your products or services.
There may be groups within your industry or niche where you could be of value. However, it is not enough to simply join and passively participate. You need to actively contribute by actively participating in discussions, posting content, answering questions, etc.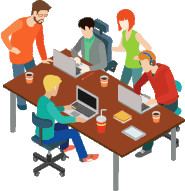 You'll find an active forum for whatever you need, whether you're searching for a future employee, job, lead, or feedback. If nothing else, connecting with your audience builds up brand recognition among high-performing potential customers, employees, and companies.
7. Use of LinkedIn Ads
LinkedIn used to have a weak advertising platform compared to other social platforms. The good news is they are improving on the basics of social media advertising and B2B marketing now. With the new Matched Audiences tool, you can retarget visitors based on their interests.
Several solutions are offered by the company when it comes to advertising.
Sponsored content – You can amplify your content to reach a larger audience than you could do organically
Text Ads – These are pay-per-click ads that appear on the homepage, group pages, and profile pages
Sponsored InMail – This is similar to email marketing, but is done with the ecosystem of the platform. This feature lets you send personalized ads to the inbox of members. Messages are delivered to the members when they are active on the network, thereby increasing their chances of noticing your ads.
On the Whole
The benefits of an effective LinkedIn strategy that targets decision-makers at all levels in the B2B marketplace are undeniable. If you plan to grow your visibility in 2021, then having a strong LinkedIn strategy is a must.
You can utilize these simple tips to grow your network and connect with the intended audience on this popular professional networking platform.
Why not follow Lead mine's LinkedIn profile, if you haven't already? We always love to connect with and learn from our peers!
---
LeadMine : Find your next customer in minutes, not months.
LeadMine is a lead generation platform used by all types of businesses. From over 200 million contacts, you may identify your target b2b leads as well as their email addresses.
Start your Lead Generation for free today!
30 days free trial
No credit card
Cancel any time