Many entrepreneurs and marketers fail because they approach marketing incorrectly. They don't optimize their marketing strategies on a regular basis to increase conversions, generate leads, and drive sales. Look no farther than content marketing if you're seeking one of the most effective strategies to generate leads for your business.
Lead generation and B2B content marketing may appear to have little in common. But, off the top of my head, we can come up with three things:
They both improve with time
They are contingent on your sales and marketing teams working together
You already have some of the best examples on your website
Content marketing in the B2B arena seeks to reduce customer pain points that drive them farther down the buyer journey by giving them different sorts of content based on their priorities. Quality content that adds value and an understanding of your target audience are two of the most important aspects of successful content marketing.
In this guide, we'll look at five efficient techniques to create leads with content marketing.
Here how it's done:
#1 Buyer Personas
A buyer persona is a research-based profile that describes the type of person who would use a particular brand or product. A buyer persona provides insight into who a potential buyer is - the criteria, specific attitudes, and touchpoints that influence whether a customer chooses your product or one from your competitors.
You'll be able to create knowledgeable, value-filled content that answers their questions and resolves their pain points once you know who your prospective customer is and what queries they have. Creating content that provides a great value is the first step in converting a visitor into a lead. You can only provide this value if you understand the customer's requirements.
The following are some of the details to include in your buyer persona:
Biographical Information - Name, age, gender, income, location, career, family, and other biographical information
Values or Ambitions - What are the customer's objectives, hopes, and aspirations?
Pain Points - What are their pain spots, and how can they solve them? What are they having trouble with, and what questions do they have?
Role in the Buyer Journey – What role does the consumer play in the buyer journey? Does the customer have the last word in the purchase, or does he or she need to consult a boss or spouse first?
Objections to Your Product - Do they have any reservations about your product or service, and if so, what are they?
Answering these questions will help you figure out who your target audience is and how to generate content that caters to their needs while also increasing conversions.
#2 Lead Magnets
Lead magnet, also known as gated content, are valuable content you provide to a prospect in return for their contact information (most likely an email address). The truth is that when it comes to their email addresses, individuals are quite cautious. The only way to encourage a prospect to give you their email address is to give them something worthwhile in return.
The following are some examples of content that can be used as lead magnets in your content marketing campaigns:
Case Studies
eBooks
Free reports
Webinars
Mini-courses
Quizzes
Free trials or demo of a product
Characteristics of effective lead magnets include:
They provide an instantaneous solution to an issue that your audience is experiencing
They're short enough to use right away
They are quickly available to your lead
They handle a specific problem
For example: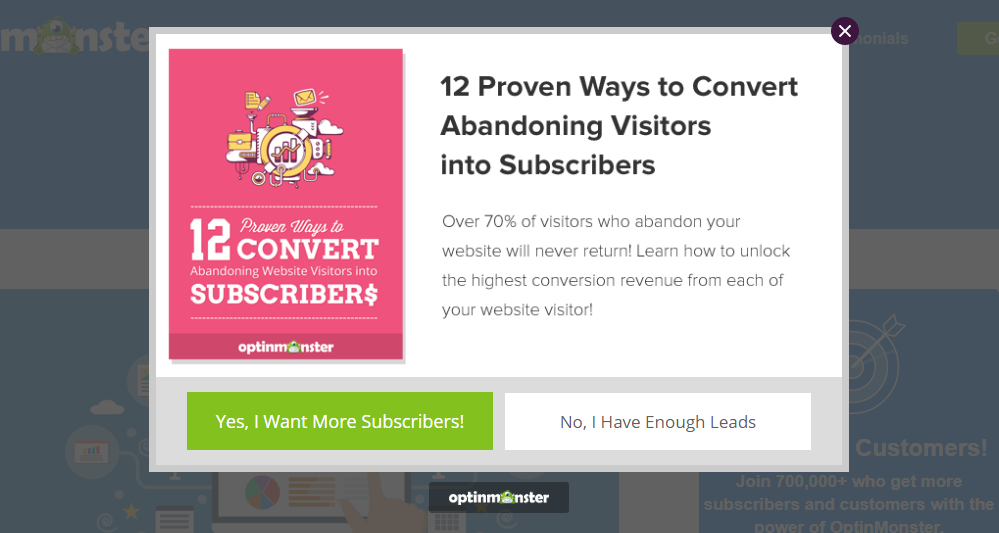 The above offer is designed to address a specific issue which is to converting abandoned visitors. That is the purpose of lead magnets. They assist your audience in solving a problem and provide an incentive for visitors to provide personal information.
#3 Keywords
Keywords, in the most basic sense, are words or phrases that describe what a piece of content is about. Keywords used to be short phrases until a few years ago.
People are increasingly searching while on the move. They're either on their phone or talking to a virtual assistant (e.g., Siri or Alexa). As a result, keywords have grown in length and complexity.
Keywords for content marketing can be divided into two categories.
Head keywords are often shorter and broader keyword phrases
Long-tail keywords are longer keywords that are typically complete sentences
As head keywords are so broad and widely searched, they are usually the most competitive. Long-tail keywords have a lower level of competition. They may not be as well-known as related head keywords. They are, however, more likely to deliver your content to someone who is actively looking for it.
Why Should Care About Content Marketing Keywords?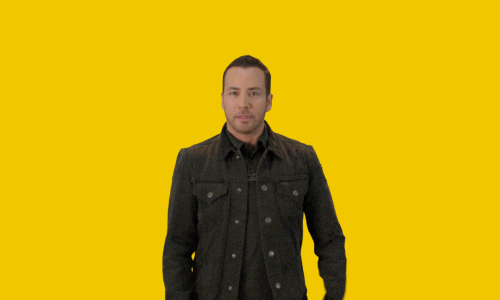 Finding out what keywords are trending or popular might help you figure out what people are looking for. You also get a sense of what people hope to learn from the content they come across.
Targeted keywords in content marketing can also assist you to figure out what topics to cover with your content, in addition to addressing your readers' wants. You'll be able to tailor your content calendar and timetable around the keywords that are trending or have a high search volume.
Keep in mind that content must be useful. It also needs to solve an issue in order to appeal to people. If you know that people are searching for "ways to get rid of cat hair," you can write a blog post describing five ways to get rid of it. You'll be assisting them in meeting their needs. Plus, that long-tail keyword is likely to rank for your blog content.
#4 Content Syndication
Using content syndication is a terrific way to get people to read your content.
The process of uploading your content to third-party sites that are more popular than yours and reach a much bigger audience in order to improve traffic and interaction is known as content syndication. When you syndicate your content on a site with a lot of traffic from your desired demographic, you'll be able to get a lot of leads right away.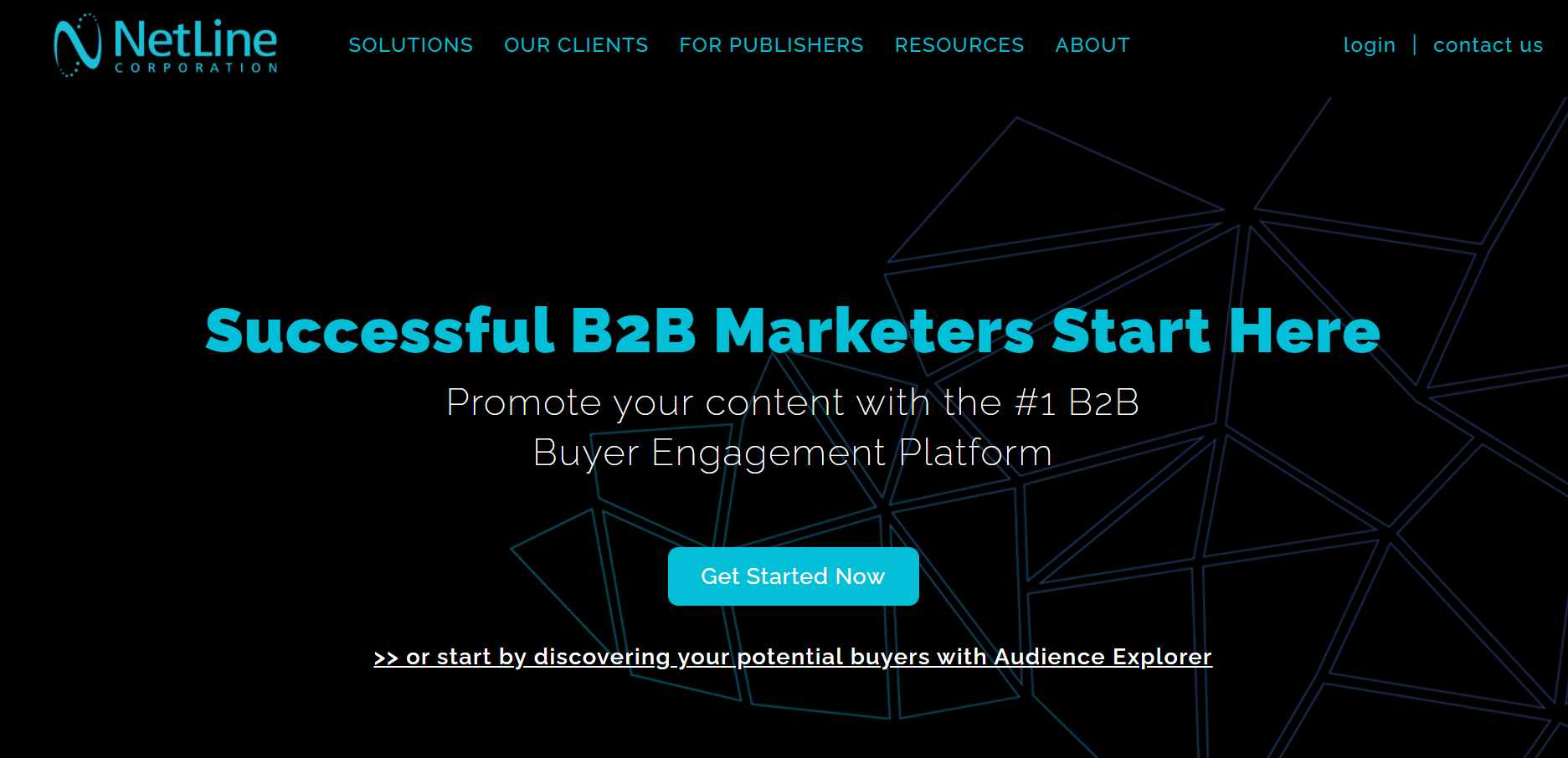 For content syndication, you can use services like Netline. To assist you to develop traffic and produce leads faster, the platform syndicates your content through their B2B lead-generating network. The best feature about this platform is that it is performance-based, which means you only pay for leads generated.
What about Duplicate Content?
Use canonical tags to tell search engines which content should be granted SEO equity to avoid duplicate content concerns or a Google algorithm penalty.
The following are some of the most well-known sites that are ideal for content syndication:
#5 Optimize Your Landing Page
When you realize that most single landing pages are designed to capture leads, you're simply throwing your leads away if you create them without thought. There are some recommended practices to follow to guarantee that your landing pages are optimized for good conversion.
Navigation Bar Should be Removed
One of the most common mistakes marketers do is distracting visitors from converting on their landing pages by providing numerous alternatives for visitors to leave without converting.
Make the Call-To-Action (CTA) Button Visible
On the landing page, the colour of your CTA button should stick out. If you want them to click it, make it stand out with contrast. Red, green, orange, and yellow are the greatest colours for CTA buttons, whereas black, white, and brown are the worst.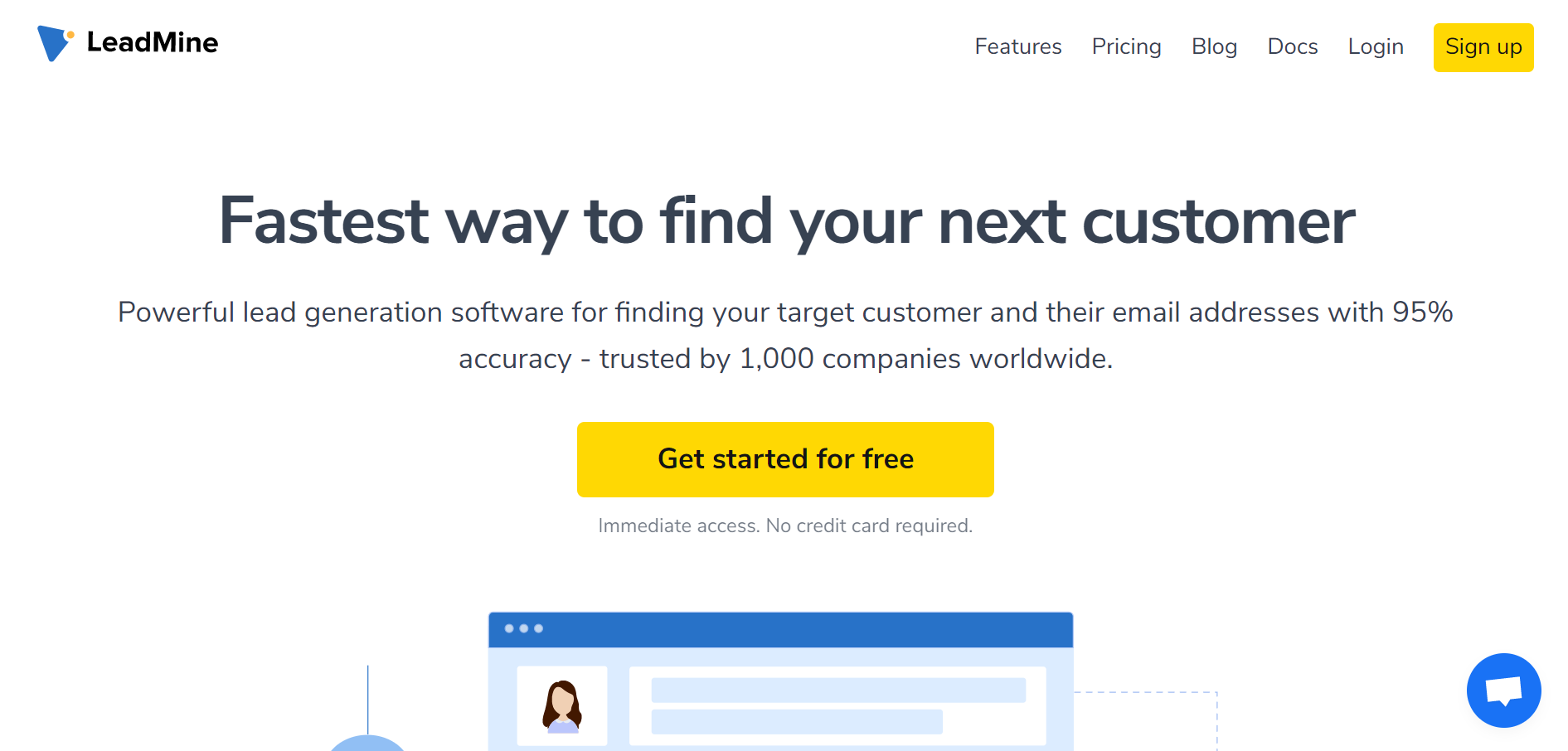 This LeadMine CTA button is an excellent example of a good CTA button since it is clear, succinct, and directs users to do a specific action.
Wrapping Up
As a B2B company, content marketing is one of the most effective strategies to generate leads. The trick is to start by fine-tuning your buyer personas, which will allow you to hyper-target a limited group of people. Then, concentrate on topics that would be of interest to a business owner or executive.
To enhance the number of subscribers you gain, lead magnets should be immediately integrated into content. Understanding how keywords operate is critical because SEO is so vital, especially for blog posts.
So share your thoughts with us at LeadMine. Also, try your free trial with no credit card policy.