Want to find someone's email address? I guess, you already started the process that's why you are here, reading this.
Any professional person will agree to the fact that an email is the most efficient and convenient way to contact someone, with the highest rate of reaction. Especially if you want to connect with the perfect people for the first time, you may feel exhausted.
Don't worry, finding someone's email address is an easy task with the internet facility. I will help you to find it by using these 6 effective ways.
#1 Use Email Lookup Tools
One of the simplest and accurate ways to find someone's professional email address is to use one of the email lookup service tools.
Email lookup service tools are paid tools that have numerous email addresses and other professional information from many users. You can find anyone's email address by their name or by company name.
Bringing in LeadMine for Introduction
LeadMine is one of the recommended email lookup service tools which has 200 million contact information. Trusted by WeWork, DaveAi, WeJoy, Focused Growth, and Embroker.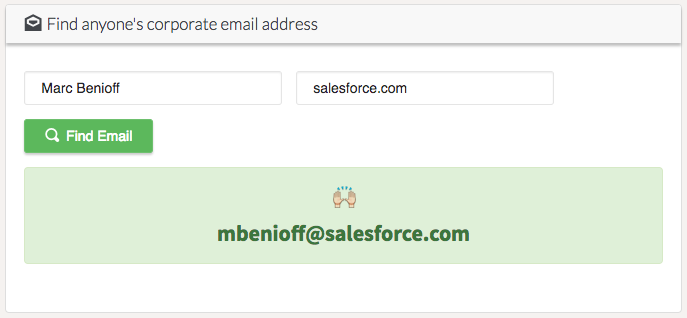 Finding an email address is easy with LeadMine.
LeadMine is a lead generation tool and B2B service platform, trusted by 1000+ company's worldwide and providing information with 95% accuracy.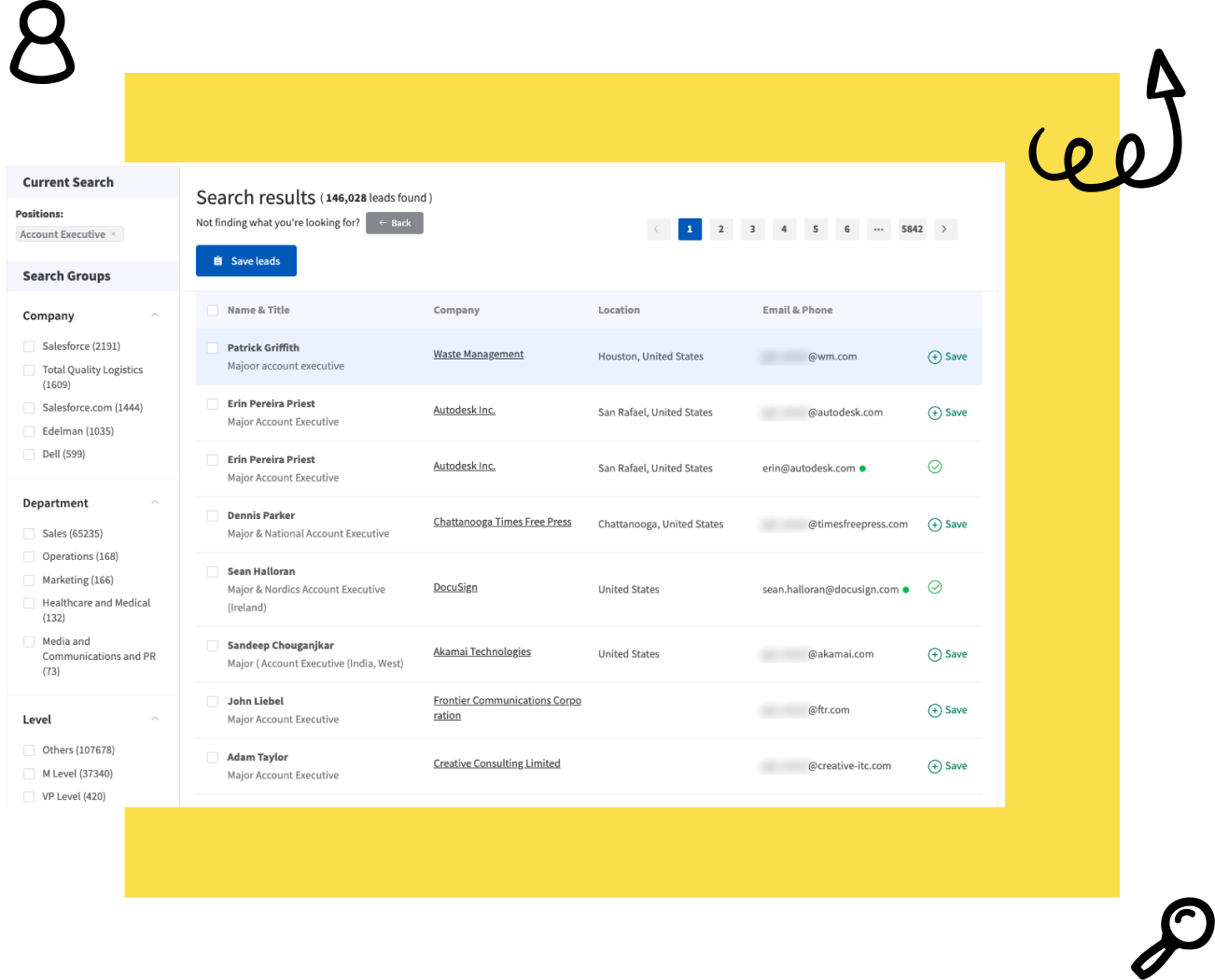 With LeadMine, You won't just get a person's email address. Also, you get their entire professional profile like title, company name, location, and a contact number. With it, you can learn more about the person that you wanted to connect with by email and discover more ways of connecting them.
#2 Guess It
As a human, firstly, we all do this, guessing the person's email in a logical way. It may feel like I am joking but in the reality, a lot of email addresses able to find in this simple way.
Companies use a common pattern when they create an email address for their employees. Guess the email address by the most common pattern, like
After analyzing our 20 million profile database, we found that most of the companies use the above patterns when they create an email address.
Many companies use the common email format to create an email address, you just need to know their names and company name.
For example, you are looking for the email address of Javith, CEO of LeadMine, but you were only able to find the email address of Janani, a marketing executive at the company.
---
[email protected]  (Format is: [email protected]_domain)
Likewise, [email protected]
---
Like snapping a finger, you could find someone's email address by guessing it. But even after that, you may have doubts about whether the email address is right or wrong.
Don't worry, we have a solution for that, use our email verifier.
LeadMine Email Verifier checks the validity of an email address, which you won't get bounces when you send it. Verification includes the email address format, domain information, deliverable status, and whether it is disposable or not.
All you need to do is, just enter the email address in the search box and click the "verify" button.
Let's take an example and verify the email address in our email verifier.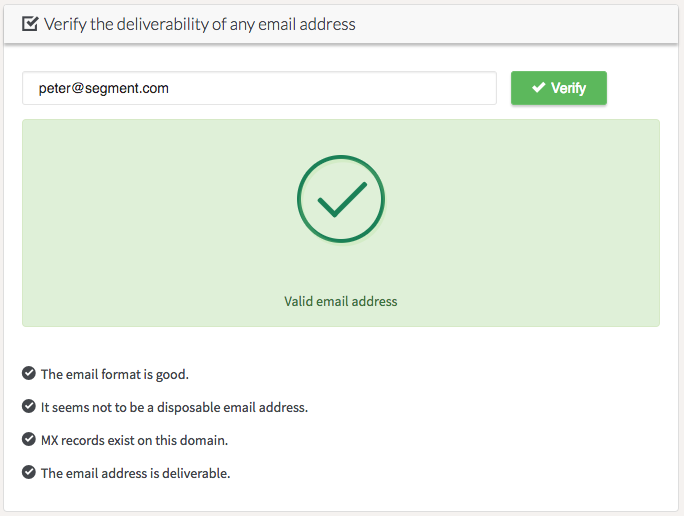 You can see that the email address we entered is verified and can be deliverable. So you just guess the email address and then verify it in the email verifier.
With LeadMine, you can verify 10 email addresses a month absolutely for free, just sign-in with us right now.
#3 Use Chrome Extension
As a lead generation tool, we also provide chrome extensions to the customers for a better experience. Using LeadMine Email Finder Extension is very simple as well as effective.
Just click the "add to chrome" button and install the extension on chrome.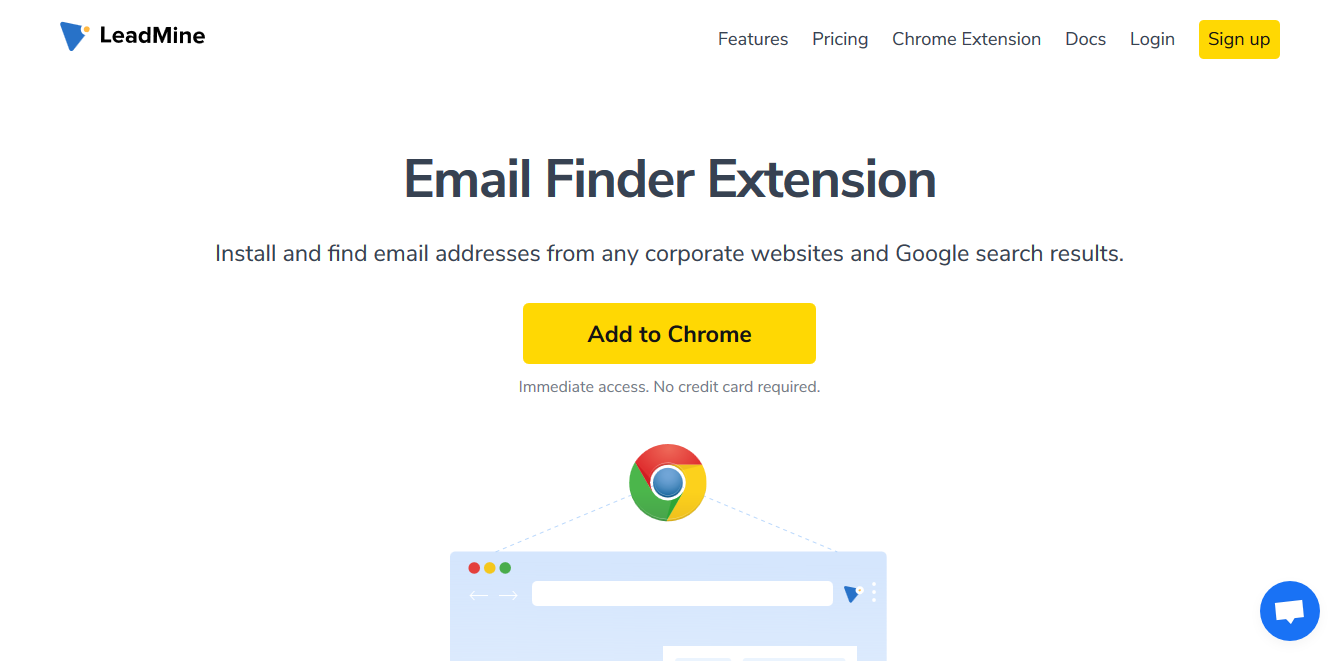 Use the chrome extension to your browser and open the LinkedIn targeted profile. LinkedIn is a great way to find an email address for your business. As you browse someone's LinkedIn profile, the chrome extension will provide you the B2B contact information of the profile whichever you are looking at, such as contact detail and email address.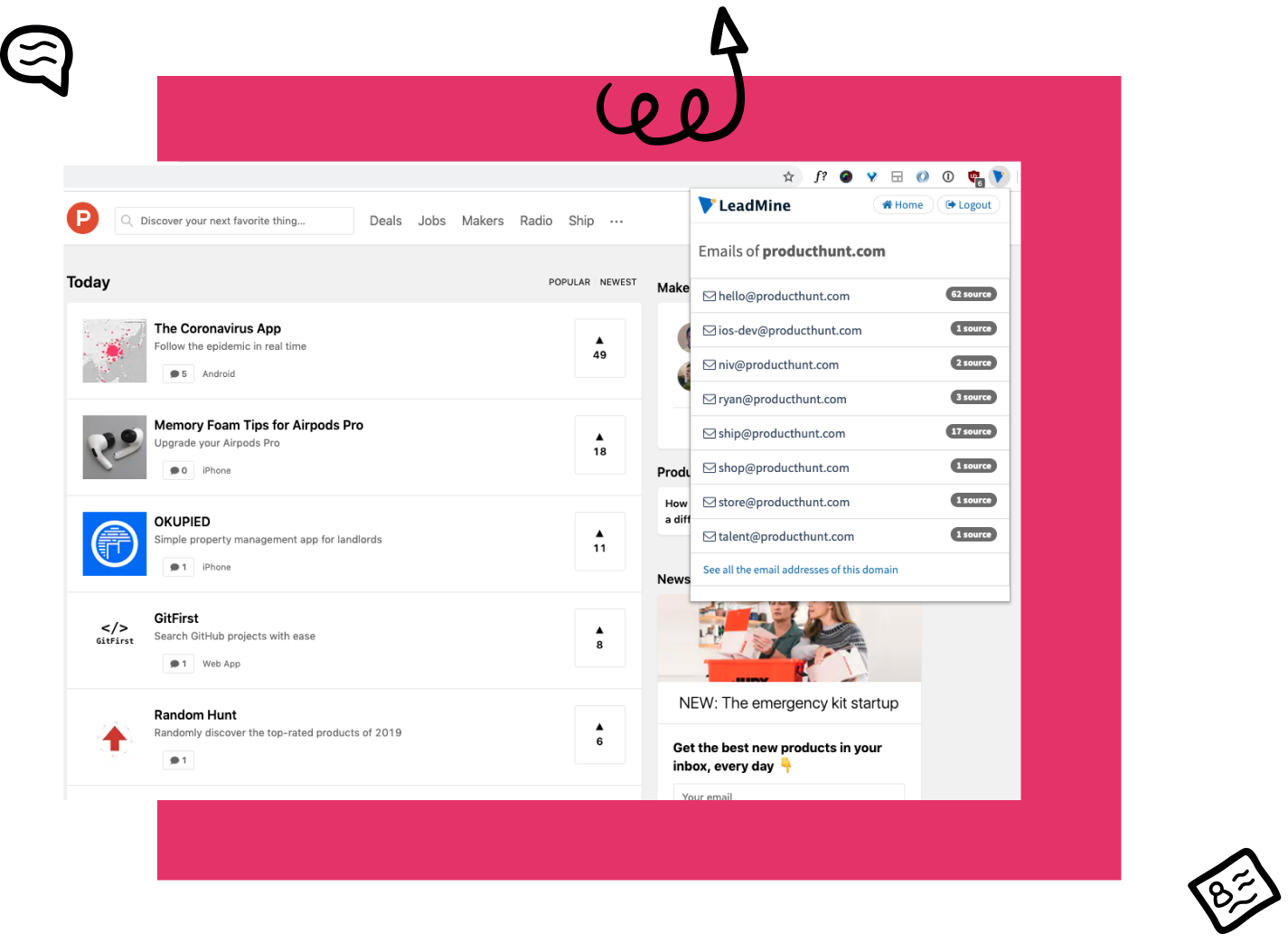 You can also use the chrome extension to find email addresses in other social media, as well as company websites. In this way, the emails that you are looking for is in a simple-single click way.
#4 Google Search Using Operators
Google is probably the best resource for online information, which includes email addresses, location, contact details, etc. All you need is the knowledge to do the searching.
Use Google advanced search to search and validate the email addresses that you are searching for. While searching in Google, just make sure the email address in quotation ("") to ensure the query is being done using the whole email address.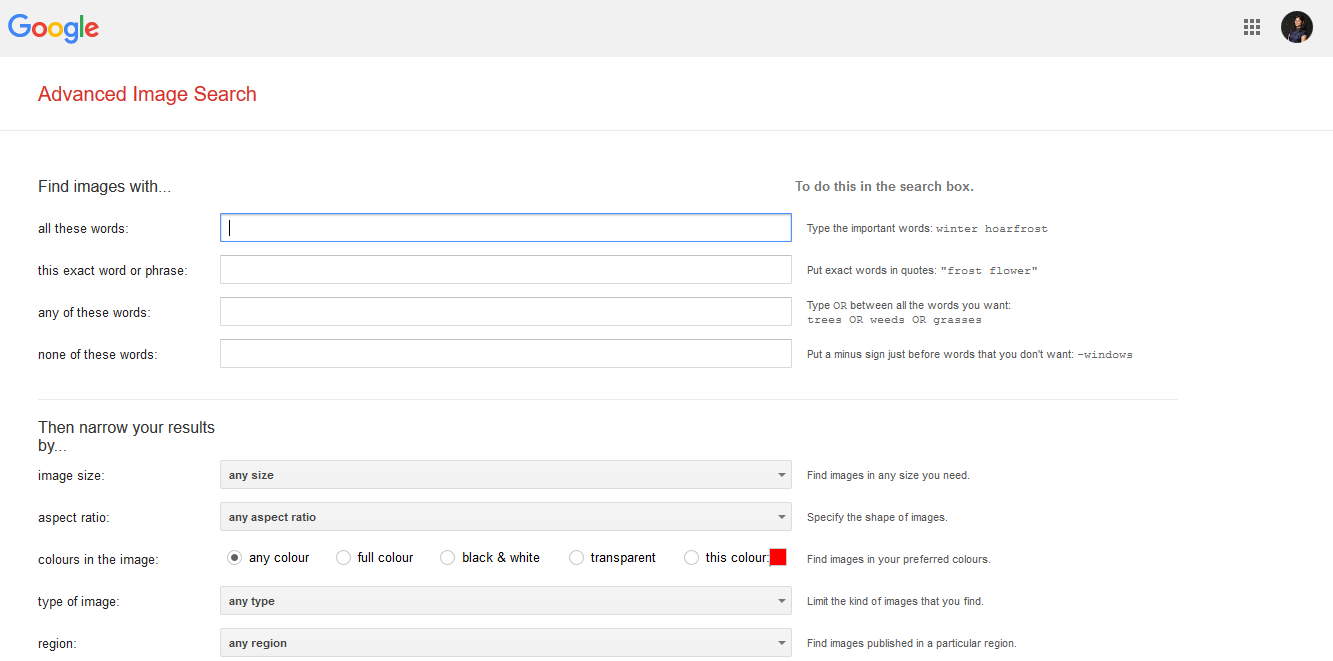 You can also search in Google for the name of the person followed by "email", and adding their company name, their position, or other relevant professional information.
Eventually, you can use Google to search for an individual website. By using this format,
site:company_name.com person_name email
If, for example, you want to search for Javith's email, you should type like this,
"site:leadmine.net javith email" and click it. Google will perform a direct search on that company's website and bring the results for you.

#5 In Social Media Profile
Social media just boomed in this 21st century among people. You could get someone's whole history by just digging their social media accounts. So, finding an email address on social media is the right choice to make.
There are several social media platforms to get someone's information but some Social Media are quite famous and user-friendly ones. Some of these are detailed below:
In Facebook
Facebook made it very easy to get someone's information by providing the section called "About" on an account page. As always, some people may or may not include their email address in their bio.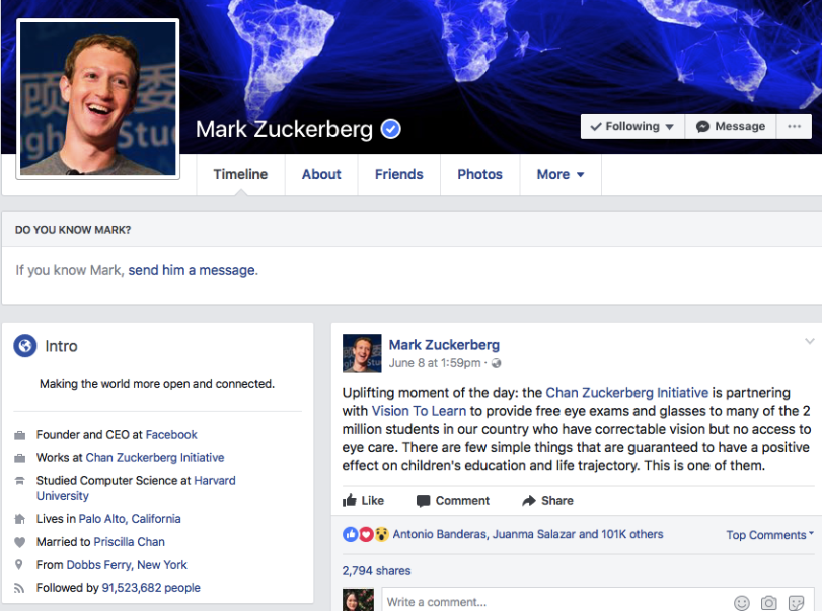 If the email address isn't mentioned on the account page, you can always try sending a message, ask them to get in touch with you in any way. Having some connect is better than nothing, right?
In Instagram
Likewise Facebook, Instagram bio has every detail about the person. Also, Instagram has a separate section in the bio for email, it's like a favor for those who are all searching someone's email address for business.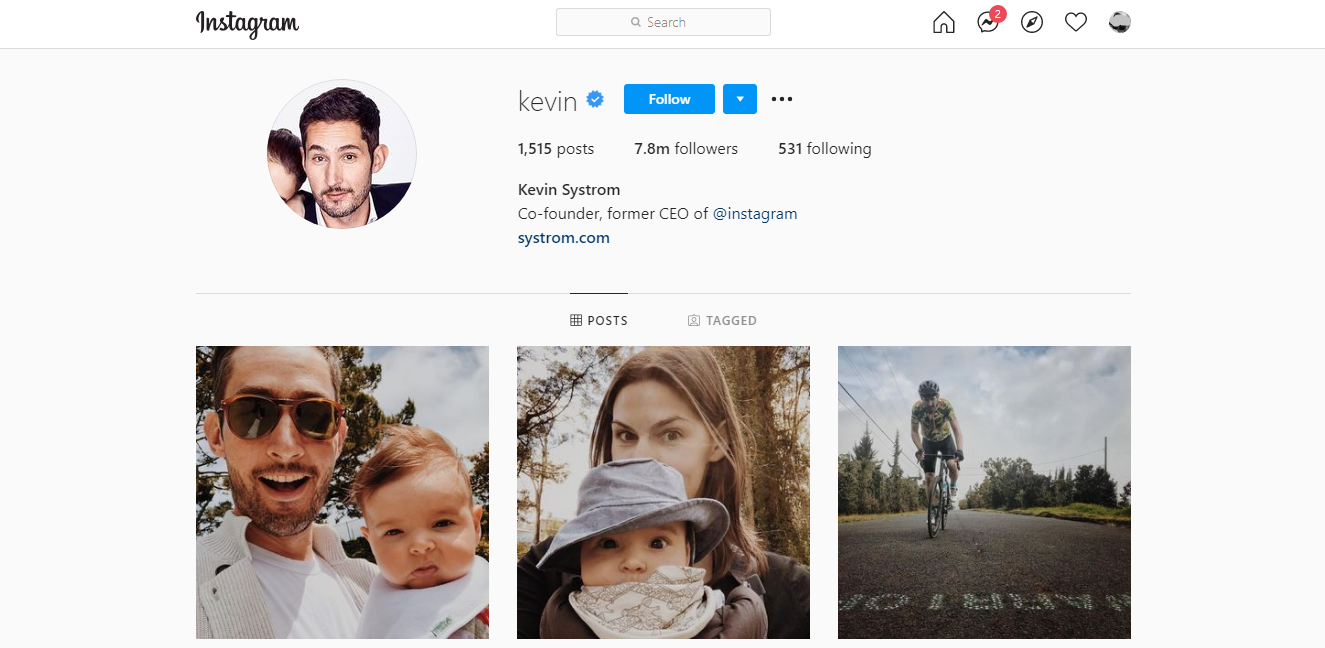 If you couldn't able to find their email address, still it is better to know their name and other information about your targeted person.
In LinkedIn
For LinkedIn, you may need to connect with the person to see their personal information. Once you connected with the person in LinkedIn, go to their profile > click "Contact Info', you may get their email address and other information in there.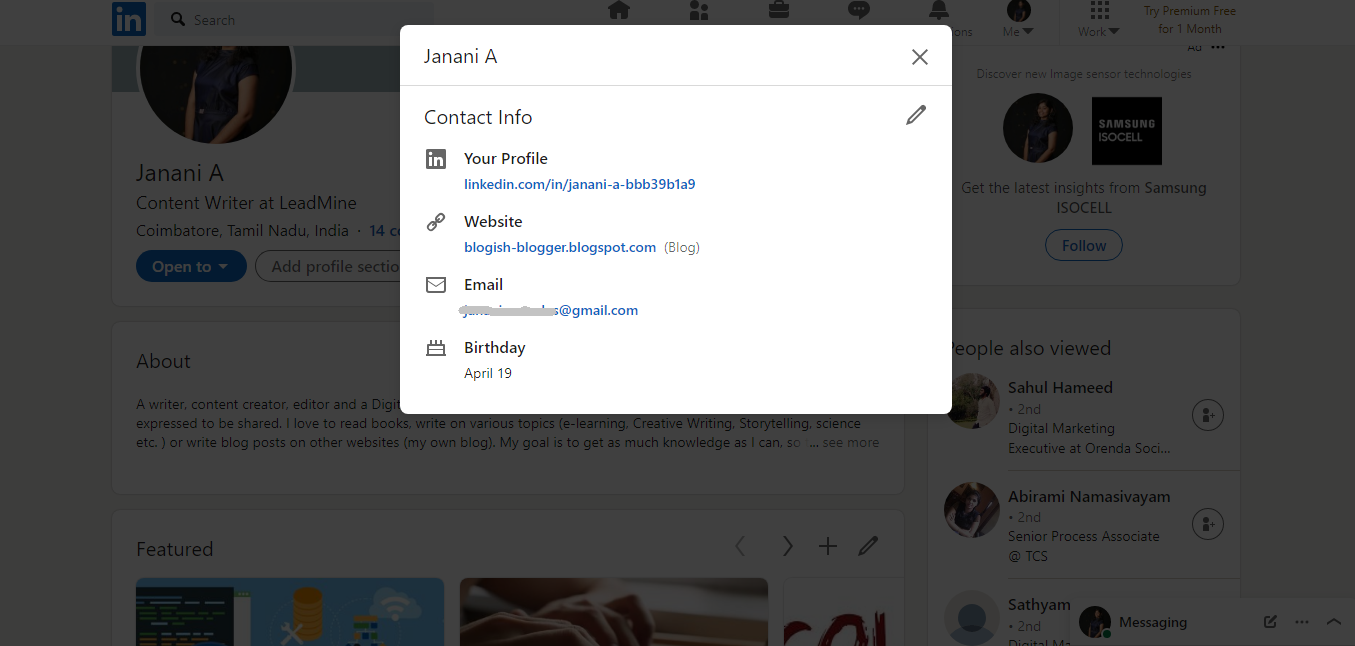 In Twitter
If the email address isn't in the person's bio, you can use the Twitter Advanced Search option to find whether the person has ever mentioned their email address in previous tweets or anywhere else on their account. On the search results page, click "More Options" and select Advanced Search.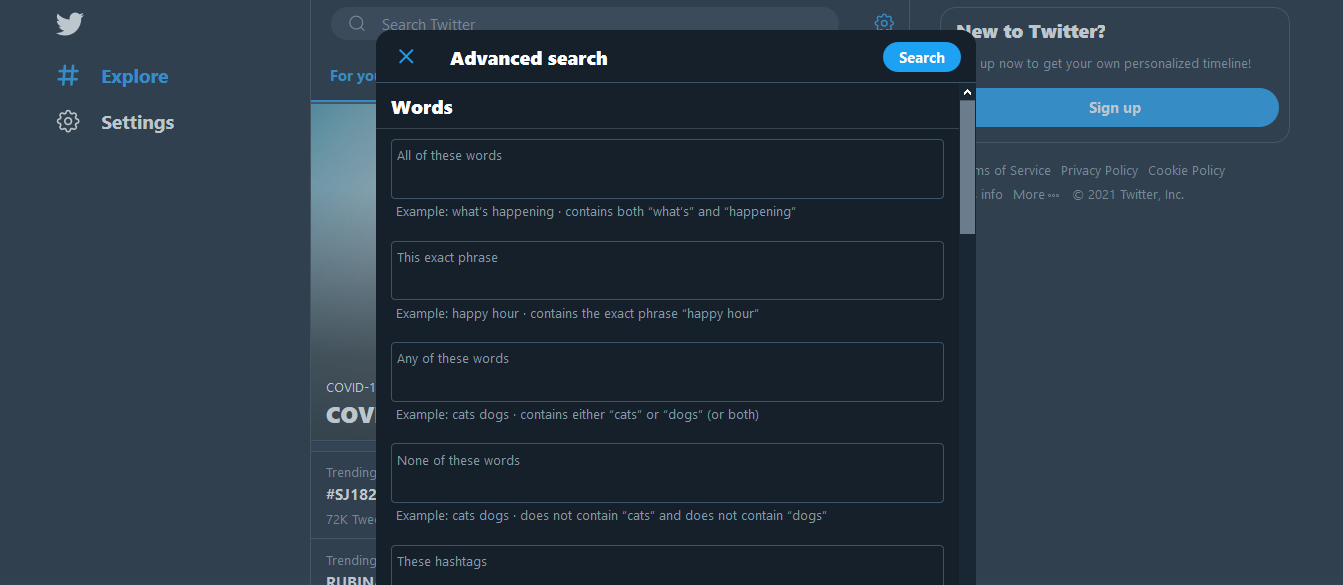 In the "Words" section, type keywords like "email", "contact", "outreach" etc. Some people might use symbols like @ and . for the words 'at' ad 'dot' to secure their information, so you can use those keywords too.
In the "From these accounts" section, type the user id of your targeted account.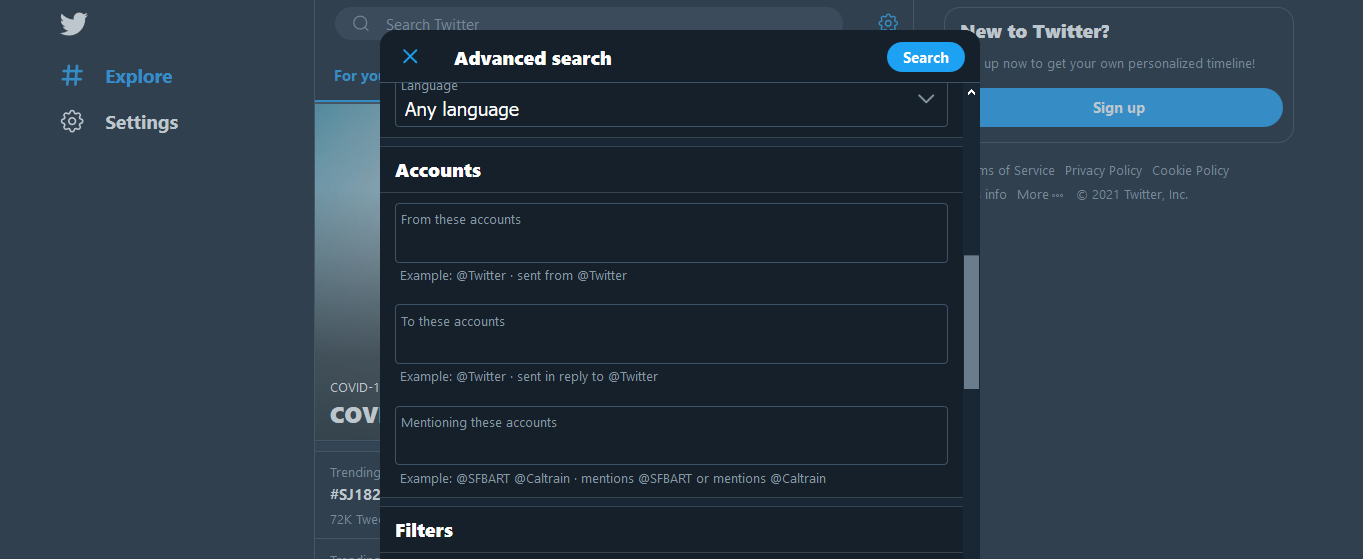 If these attempts are getting wasted, don't feel shy to do the old school method of reaching out on Twitter, mentioning to them why you trying to contact them. Most people are happy to connect with an email address.
#6 Company Website to Find an Email Address
A company website is a great place to find someone's email address when you are looking for a business connection.
About Us page
On the About Us page, you might find their email address and position in the company. That information is enough for business communication if you ask me.
For example, in our "About Us" page, you can find an email address of the employees with their position,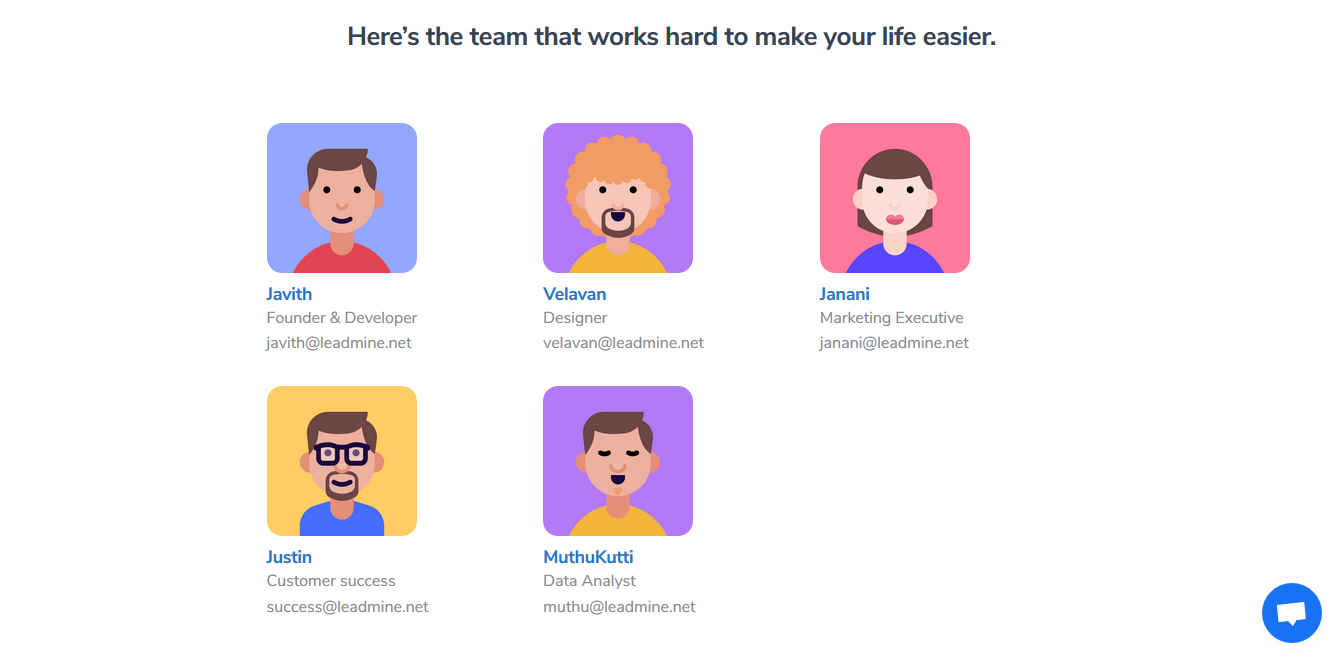 Contact Us page
On the Contact Us page, you might have a chance to connect with businesses or inquiry about their service. Also, some companies provide a message box for their customers to get in contact with the perfect person in the company.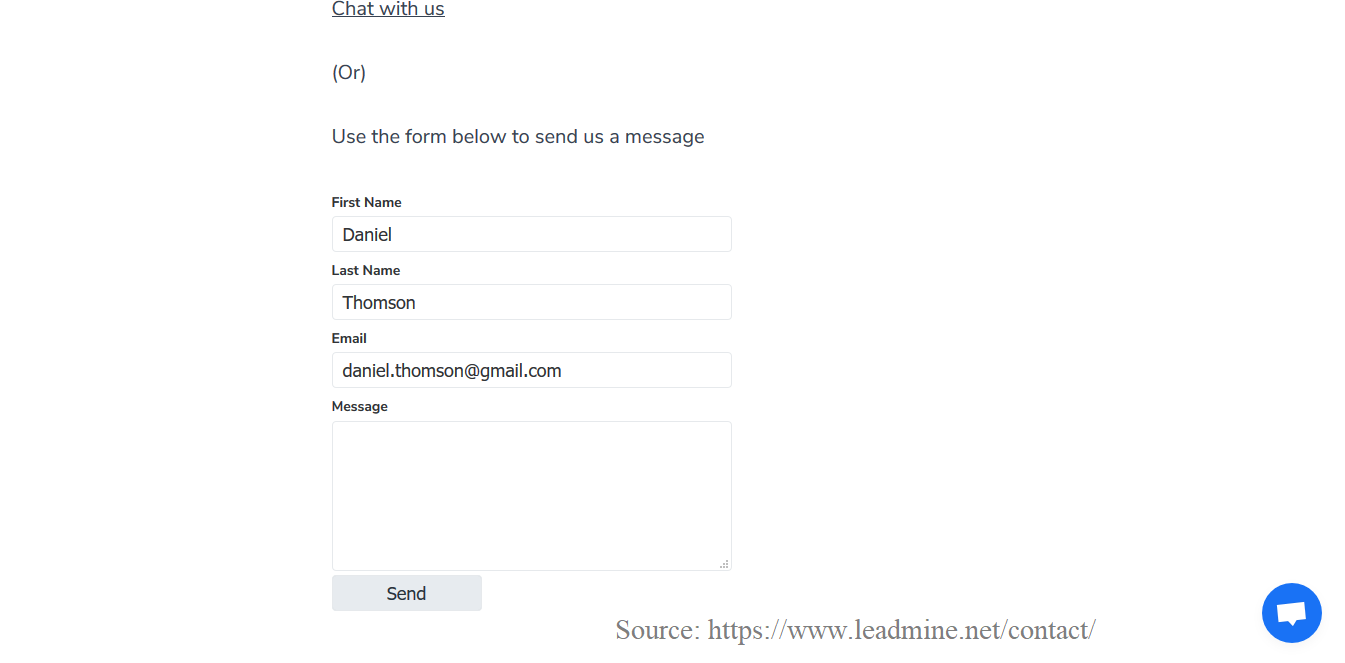 Wrapping it up
There is no order to follow the tips or the best way to find someone's email address but I prefer you to do one-by-one until you find the email address.
Keep in mind, you can choose any approach to find the email address but make sure whether the email address is valid by verifying in LeadMine Email Verifier. Our email verifier gives the best results for you.
If anything I missed in here which is the best way to find someone's email address, share with us at LeadMine.