It's no doubt difficult to get your company off the ground, and once it's up and running, you'll need to double down on your efforts to expand it. To claim that 2020 was a rollercoaster year is an understatement. It was especially tumultuous if you're a business owner. Your business has most certainly seen big upheavals, stressors, and threats.
Fortunately, there is a way to create a bridge over, around, or even through any obstacle. Although each basis has its own set of problems – and solutions – many of those solutions can be condensed into building blocks that can help prevent problems from occurring in the first place.
If you're starting a business or expanding an existing one, you'll need to know these seven strategies to lay the groundwork for your venture in 2021:
Know and Focus on Your Customer
Make an Investment in Content Marketing
Take Advantage of Social Media
Focus on Providing Excellent Customer Service
Reach Out with Succinct Offer
Decision-making Based on Data
Be Adaptable
#1 Know and Focus on Your Customer 🧐
With so much vying for our attention, connecting with consumers and clients who are genuinely interested in your provides or services is more important than ever. It's important that you pinpoint your target audience and tailor your marketing campaign to them.
Demographics are an important aspect of research and success, whether the company has already started or is still in the planning stages. It may seem like a no-brainer to figure out who your target audience is before starting a company, but the effect this has on other factors cannot be overstated.
This, like so many things in business, starts with records. Begin with internal data on previous customers and work toward developing a customer profile. This includes basic demographic data, but it's also important to delve a little deeper and map out the psychographics of your customers.
You can do the following things if you have a clear understanding of your target market:
Streamline your products and services to ensure that they cater to the audience you're after
Put your marketing funds where they'll be most efficient
Determine the segments of the target audience that have the greatest potential for growth
Reach out to the customers in ways that they enjoy
To create a bond and draw brand loyalty, build on what you already know about your audience
The value of personal touch has never been higher. Knowing the basics about the people you're trying to reach out to can make any effort that much more successful.
#2 Make an Investment in Content Marketing 😎
You can dabble in making content for your business if you have the time to keep things as low cost as possible. Though not everybody can write, it's okay if your article is riddled with forgivable errors as long as you can get the point across without making the audience read it twice.
Publish your articles on LinkedIn, your website's forum, online forums where other entrepreneurs or potential customers hang out, and so on. While creating content is time-consuming, there are few other platforms that are as successful.
If the idea of writing on a regular basis makes you feel stressed, make a writing schedule. Write 10 LinkedIn posts a month, one blog post every 4 - 5 days, or appear on a video once a month. The aim is to begin writing slowly and gradually increase your efforts. It's best to outsource the job to writers who are familiar with your niche if you want to focus on your core jobs.
#3 Take Advantage of Social Media 😎
You've already heard this one before: Use social media to promote your company.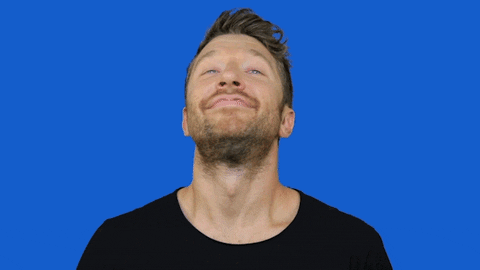 Just because you've followed the guidance doesn't imply you understand why it's so crucial.
The demographics of social media users can also be broken down. Certain age groups are more likely to be active on Facebook, while others are more likely to be active on Instagram, and so on. This is fantastic news for marketers who want to reach specific audiences.
While we're on the subject of marketing, consider this part of business success that you might not have considered: Storytime. 😯
Your business has a backstory. You may not consider it especially dramatic, but the suspense isn't the most important aspect. This, once again, relates to authenticity and how important it is to customers.
For a small company, this aspect could be even more important. Even if you have substantial financial backing, your resources are likely to be constrained in comparison to those of larger corporations. Making a personal link with each of your customers will compensate for this shortcoming by increasing the probability of your customers spreading the word about your business by word of mouth.
#4 Focus on Providing Excellent Customer Service 🤝
Another important thing to remember, which might seem self-evident to you: make sure your customer service is the best it can be.
This is another aspect that is especially relevant for a new company. People expect excellent customer service from businesses, and they have higher expectations because they understand the stakes are higher.
However, it isn't always as easy as lending a sympathetic ear. Customer service that offers an unexpected solution may also have the greatest effect. Encourage the customer service reps to think beyond the box. Make consumer enjoyment, not just customer satisfaction, a company strategy.
And if you're not putting out fires caused by an angry customer, reach out to your loyal customers to give bonuses, promotions, and rewards. Don't pass up any chances to show them how much you care.
Your customers are the foundation of your business's success. That is an experience you will cherish for the rest of your life.
#5 Reach Out with Succinct Offer 🥳
If you want to use social media outreach to your benefit, we recommend making quick and sweet deals.
Though people can spend nearly an hour a day on Instagram, it would be impractical to expect them to give a cold offer in their DMs more than a cursory glance. This isn't to say that reaching out isn't worthwhile. The trick is to strike a balance between content quality and brevity.
It's also important to have an outreach plan in place. Consider delegating outreach to team members rather than sending mass messages directly from the brand pages or a generic "no-reply" email.
The key thing to note is that we're all being sold on goods and deals all day, every day, now more than ever. To stand out, keep your sales pitch as short and personal as possible, and emphasize the value you have.
#6 Decision-Making Based on Data 🤓
A round table of views and gut feeling is used to make the majority of business decisions. That isn't the most efficient method of decision-making.
Here's the thing:
Instead, you can focus on statistics! 📈
As an example, suppose your sales manager approaches you with a churn-reduction strategy. They say that if you add chat to your website, your customers will be less likely to cancel their subscriptions.
But how can you tell if it'll work?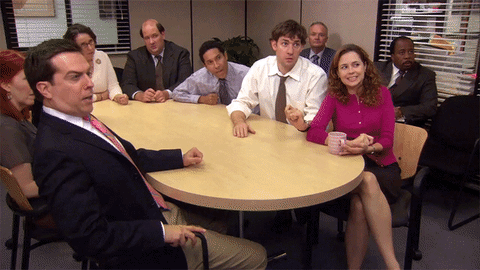 Customer feedback holds the key.
Initiatives based on customer feedback are the most successful when it comes to successful projects.
Use the data from your cancellation and feedback forms from customers who have stopped doing business with you instead of relying on suggestions and ideas to drive your business. The information would reveal why they had to cancel However, if they cancelled because the product was stagnant or lacked relevant functionality, the chat could not be of any assistance.
The only way to know is to make decisions based on evidence.
#7 Be Adaptable 😇
Adaptability is the final key. Many businesses were sunk when the pandemic struck last year – and it continues to rage in some places – simply because they were not prepared to adapt. It's not enough to be prepared for anticipated shifts, such as those predicted by market forecasts and trendsetters. Adaptability means you're able to deal with whatever comes your way, whether or not you saw it coming.
As unpredictable as the global business environment is right now, one thing is certain: more unexpected incidents will occur. Come what may, truly adaptable businesses will be able to overcome, survive, and even prosper.
Conclusion
Your company will alternate between periods of decline and periods of expansion. The trick is to keep searching for new ways to learn, to be brave enough to try new things and to be inventive. However, keep measurable goals and attainable outcomes in mind to avoid making mistakes along the way.
Use these 7 growth trends to rev up your growth engines and turn 2021 into a prosperous year for your business.
Let us know what you think about the article by leaving a comment on LeadMine.