Email marketing campaigns are now more active and successful than ever thanks to recent customization and automation options. However, don't confuse email marketing with mass emailing, or even worse, spam. What you must learn is how to use this tool to send highly personalized information to the right user at the right time.  As a result, I'd like to clarify what trigger marketing is and when it can be used.
Here how it's done:
What is Trigger Campaign?
Types of Trigger Campaign
Benefits of Tigger Campaign
How Trigger Campaigns are useful for B2B?
Conclusion
What is Trigger Campaign? 😵
A trigger campaign is one in which marketing messages are sent out in response to a specific date and time, a change in the state of current events, user behaviour, or the passage of time since the last contact.
In simple words, a trigger campaign is when a marketing message is distributed automatically after a particular event occurs.
Trigger Campaigns are event-based campaigns that are initiated when a particular event occurs. For example, after 5 days, you will want a contact to receive your follow-up email if he opened your first email but did not complete the operation you requested. Trigger campaigns allow you to create campaigns that will start based on the rules you specify in your criteria.
Trigger campaigns are most useful when you have some pre-designed emails that you want to send if a contact performs a certain action, and these campaigns will continue to send emails to new contacts that meet the requirements. When anyone registers on your website, you can use a Trigger campaign to give them an email with their login details.
After two days, you may want to submit an email instructing the customer about how to use your application, product, or software. These are routine tasks, and you want all such emails to arrive at the same time, without the need for manual interpretation. All of this will happen automatically if you use a trigger campaign.
Types of Trigger Campaign 🧐
Trigger campaigns are useful for engaging on a personal level, whether you're welcoming a newly acquired user or trying to reconnect with a long-time user who's gone dormant.
The following are 8 different forms of trigger campaigns to submit at different stages of the consumer lifecycle:
#1 Welcome Message 😊
When a new user installs your application and creates an account, you just have a few seconds to impress them with the value proposition of your application. This is why your welcome message should provide information about the benefits of your application.
Users' first-time user impressions aren't always as unforgettable as mobile advertisers hope. Using the welcome message trigger campaign to easily reintroduce your application would almost certainly increase brand awareness.
#2 Onboarding 🤝
When a user first installs an application, they are likely to have little knowledge of what the application will actually do. Users should be introduced to your application's functionality as soon as possible, but you risk confusing them with too much information at once. Trigger campaigns can help with the onboarding process by reducing the likelihood of users being overwhelmed by too many measures.
As the onboarding process becomes too time-consuming and frustrating for users, they can abandon the process and uninstall the application permanently. To avoid disturbing the application's user interface, send a succinct in-app message, email, or push notification instead of bombarding the user with hints, tips, and guides that interrupt the UI.
#3 Early Activation 🤩
Within the first 72 hours and beyond, trigger campaigns are successful for sending customized and timely messages. Some apps employ gamification tactics to entice users to participate in a point system in exchange for benefits, prizes, and deals.
A campaign is launched to encourage users to use the application within a certain time period in order to earn bonus points.
#4 Reactivation 🥳
Sending reactivation cause campaigns can be made easier by using an RFM study to identify cohorts that are about to sleep or are already sleeping. To entice users who are on the verge of churning, you can use these campaigns to promote new services, products, updates, discounts, and so on.
#5 Account Notification 🤓
Any incidents or modifications to a user's account are ideal occasions for launching a campaign. Users would be interested to receive these updates, whether they are an update on authentication codes, security issue notices, or a customized offer to their account.
Many applications also use two-factor authentication, which uses trigger campaigns to ensure that the individual attempting to log in has access to the contact method specified. This extra layer of authentication protects weak passwords from being exploited.
#6 Milestone 😎
A trigger initiative is a perfect retention tool when a personal milestone is achieved in the user lifecycle. A year in review campaign is a perfect way to reflect on how useful and important your application was in your user's life. These highly customized user summaries are also very easy to share.
#7 Real-time Trigger 🙂
Trigger campaigns become less of a marketing tactic and more of a feature when the application is based on real-time events. Omnichannel messages are sent via SMS and/or push notifications if the application fails to warn users or if users fail to note changes inside the application.
#8 Time-sensitive Trigger 😖
Trigger campaigns are useful for pushing the desired action when an event or deal has a deadline. These time-sensitive campaigns are used where there is a date and time set for expiration, as opposed to campaigns where changes are made in real-time, affecting the application's condition.
Benefits of Tigger Campaign 😇
Your conversion and click-through rates will increase with a trigger campaign, but the benefits don't stop there. Here are a few benefits of how trigger campaigns can help your business:
Nurture Your Leads - Providing prospects with timely and valuable details will move them down the funnel and increase the likelihood of them being customers in the future, even if they aren't ready to buy from you right now.
Improve the Customer Experience - Sending prompted emails ensures that the company's prospects and consumers have a customized experience. Sending them valuable information easily demonstrates your concern for them and your willingness to assist them.
Increased Relevance - Inboxes are busier than ever, and most consumers delete emails without even reading the subject line. You can develop highly targeted and appropriate marketing strategies based on what your prospects or customers are interested in right now, and when they are most sensitive, by sending a trigger-based email on a particular event.
Automate Engagement - Setting up trigger campaigns, in which feedback is sent to your customers automatically after they complete an action, saves your marketing team time from having to create repetitive, customized emails for individual customers.
How Trigger Campaigns are useful for B2B? 🤔
For B2B marketers, trigger campaigns can be a very useful method. Trigger campaigns will help elevate your marketing efforts and make your brand stand out in a variety of ways, from lead generation and prospecting to data use.
Trigger campaigns are extremely useful in B2B lead generation because the leads that come in have already been pre-qualified. Trigger campaigns in content and account-based marketing (ABM), in particular, can be extremely useful in determining the health and consistency of your leads.
You may also create inbound leads to send out more trigger promotions, such as real-time and time-sensitive triggers if the website content is behind a gate that needs a prospect's email address.
When using trigger campaigns to generate B2B leads, it's critical to stick to the user journey map. Since they are likely at the start of their consumer journey while they are generating leads, trigger campaigns should concentrate on bringing them past recognition and closer to purchase.
Speaking of lead generation, LeadMine is the powerful lead generation tool to generate quality leads for your business. Sign in for a free trial with no credit card policy.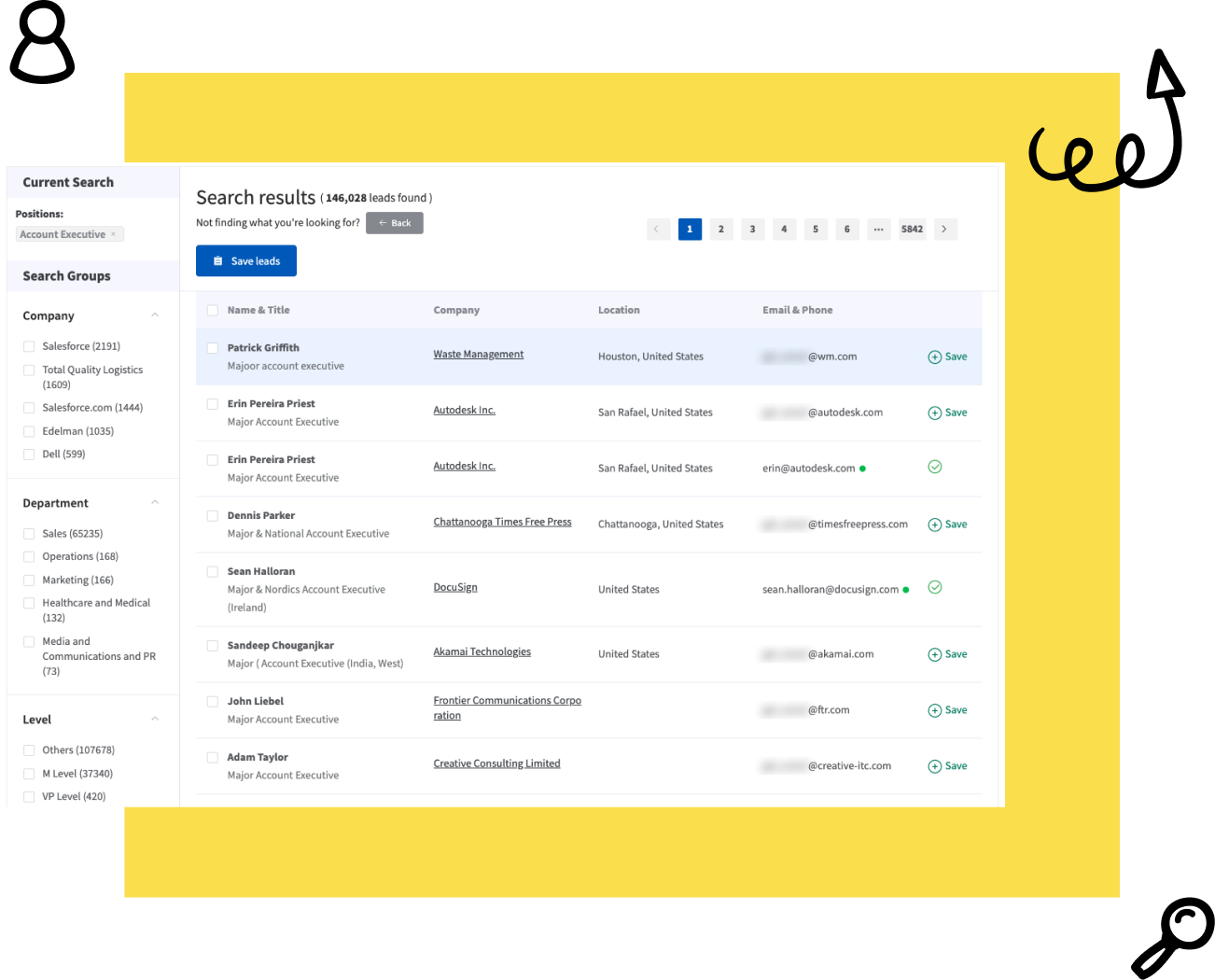 Trigger campaigns are an integral part of B2B prospecting, but many businesses don't know how to use them effectively. It's critical to reach out to prospects at the right point of their consumer journey: When they're ready to purchase, in order to use trigger campaigns effectively.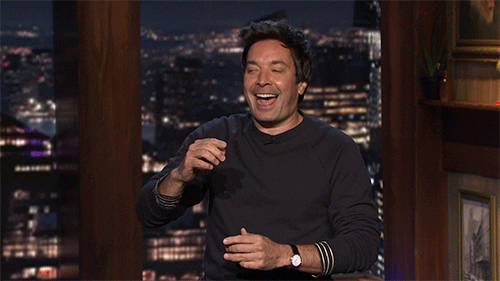 Shift indicators, problem indicators, and opportunity indicators are the three key trigger points for prospecting. If you reach out at those times, you'll be able to provide a timely answer to the prospect, which will almost certainly result in much more target completions.
To use in your reactivation trigger campaign, you must first consider the sales cycle of your product or service. Since the sales period in B2B sales can last months or even years, you won't want to submit reactivation campaigns after your prospect has been inactive for a week.
Trigger campaigns can also be used to collect useful B2B data, helping you to tailor your potential interactions with that customer even further. You can customize your messages to better suit your customer's needs and increase the number of high-quality leads you convert by knowing more about them.
Conclusion
Marketers have used triggered campaigns to increase conversions and customer interaction. The best thing about this method of email marketing is that it can be automated while still generating revenue. This approach will necessitate a financial outlay at first.
However, if you can strategize your campaigns smartly with the proper combinations of the different types of trigger campaigns depending on your product, it is very cost-effective and has the potential to be highly efficient in the long run.
So share your thoughts about the article with us at LeadMine.