If you want to maximize your growth potential, you'll need a North Star Metric. You'll need to design a long-term growth strategy as a firm if you want to flourish in the long run. Your 'North Star Metric' should be at the centre of the growth strategy, providing new focus and enthusiasm to your entire company.
Here how it's done:
What is North Star Metric?
Why North Star Metric is Important?
Benefits of North Star Metric
How to Find Your North Star Metric?
Conclusion
What is North Star Metric? 🤩
The North Star Metric (NSM) is a metric that a business employs to track its progress. This figure best indicates the amount of value your business provides to its customers. Furthermore, the North Star Metric directs your company's long-term growth as opposed to short-term growth.
A metric must perform three things to qualify as a "North Star": generate lead, reflect customer value, and track progress. According to the hypothesis, if a measure meets those three points and every department contributes to increasing it, the company will develop sustainably.
The North Star Metric is based on the premise that if your firm provides more value to your customers, then your firm's growth must be positive. The idea is that if you provide a lot of value to your clients, they will stay longer, buy more, and refer more friends to your business.
Traditionally, the North Star Metric was just a metric picked by executives as the primary engine of a company's success. This approach, however, is founded on assumptions rather than data.
Why North Star Metric is Important? 😓
The North Star Metric isn't a flashy metric like free Trial signups or a vanity statistic like Facebook likes or Twitter followers. Because a thousand likes each post or a hundred new followers per day does not always imply that your business is growing. Rather, the NSM is what motivates your customers to buy your product/service or suggest your company to others.
North Star metrics are used by teams to focus everyone in a firm on a single aim. Ninety percent of the world's data was created in the last several years, and the abundance of analytical options allows every department, team, and even individual contributor to pursue their own metrics.
Since it is derived from the collective name for Polaris, the star that lies directly above the Earth's Northern pole, the word North Star metric is basically rhetorical. Multiple North Stars are possible for companies with complicated business structures, and each given North Star measure is made up of sub-metrics anyhow.
Any business that foregoes all KPIs in favour of a single metric, such as recurring revenue, will almost surely fail. Simply put, the North Star metric is an exercise in distilling the whole corporate strategy into terms that everyone can remember, comprehend, and use. Companies should be similarly free to re-evaluate and adjust their North Star metrics to ensure that they are still pointing in the right direction.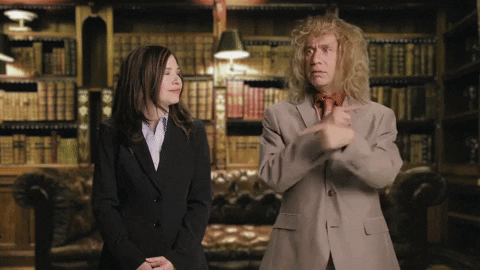 Benefits of North Star Metric 😇
A North Star Metric will benefit your business in a variety of ways:
Focus
Your whole organization is focused on the same thing. You still concentrate on a different number at the team level, but everyone eventually has the same goal.
Clarity
It's crucial to have absolute clarification. New data points and Frankenstein-like scorecards have filled our inboxes as a result of technological advancements. Every employee in the company will see how well the company is growing thanks to the North Star Metric.
Consumer Focus
Since the organization is more concerned with bringing value to the customer than with depriving value, there is still time to work on retention.
Since you have more emphasis and that focus is often centred on long-term development, the end result will be that the company will expand far more efficiently.
How to Find Your North Star Metric? 🤔
Following these guiding principles, you will find your North Star Metric using any analytics application.
Step 1: Define Your Core Metric
Every product has a metric that we call the Core Metric. This is the single metric that determines the core functionality of your product.
There is a core metric for every product. For certain products, it can be surprisingly difficult to describe, but it exists and should be described and decided upon with your team. This core metric should describe the event that happens when your company fulfils its pledge.
We'll start breaking down and discovering the North Star Metric with this Core Metric.
Step 2: Define Onboarded
This User Onboarding process is critical to the success of your product, which is why defining what it means to be "onboarded" as a team becomes critical. We need to know how someone feels the first time they do anything like this so we can figure out how many times they have to do it on a regular basis before they start to see the value.
However, our core metric becomes an ongoing metric, and we must learn how many times it must be completed in order to demonstrate higher commitment and begin to improve retention.
Step 3: Find Out How Long It Takes To Get Onboarded
We need to know how long it takes for new users to become "Onboarded" based on your term above before we can start digging deeper into how to find your North Star Metric.
This is important because, once new users have been onboarded, we will need to examine typical conversion behaviours to see what causes higher engagement.
Step 4: Look for Popular Conversion Activities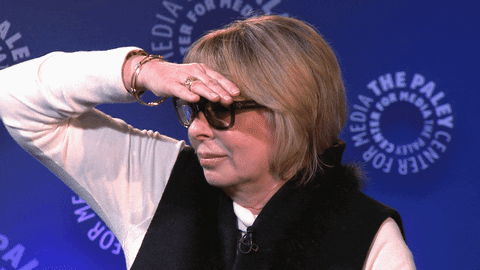 The acts that characterize the behaviour of accounts that cause users to return to your product, or become sticky, and have a medium to a high positive effect on retention are known as Common Conversion Activities.
Step 5: Find Out What Your North Star Metric is
With the information above, we can now assess a data-backed metric that will ensure improved retention and, as a result, help the business expand in all ways, such as increased LTV (Customer Lifetime Value), decreased turnover, and the potential to generate further expansion revenue, among other things.
Conclusion
Your North Star Metric is critical for aligning your company in order to achieve rapid and long-term growth. It allows the organization to concentrate its resources rather than being scattered. You will see results if you concentrate solely on this one issue.
So share your thoughts about North Star Metric with us at LeadMine.