Table of Content
The key to success is in the follow-up. If you work in sales, you are probably aware of this.
A follow-up email is an excellent way to re-establish yourself on the radar. In your previous email, you were incorrect about what could have gone wrong. Or to improve on an already excellent email.
Despite this, a surprisingly large number of follow-ups are just blah – they're mostly "just checking in" or "catching up" – and do nothing more than add another email to your inbox.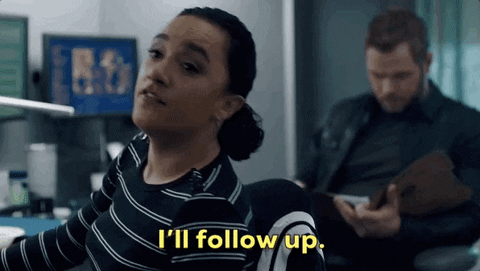 The reason for this is that most salespeople regard follow-ups as a chore. Something for them to cross off their to-do list.
What they don't realize is that each follow-up is a one-of-a-kind opportunity.
This is an excellent opportunity to remind your prospects about your product. A chance to create a sense of urgency.
A chance to explain your value proposition if they don't already understand it. An opportunity to demonstrate that you are worth their time.
In this post, we will go over everything you need to know about sending a follow-up email to your prospects, from developing a strategy to different techniques to sample follow-up email templates.
Why Should You Send Follow-up Emails?
Given that the average professional receives 126 emails per day, your cold email is likely to get lost in prospects' inboxes.
The priority for the majority of your prospects would be to respond to their colleagues, clients, and partners. Responding to cold emails is typically a secondary priority, which is why cold emails are frequently lost in prospects' inboxes.
In this case, follow-ups are gentle reminders of the previous email in case your prospect missed it or simply forgot to respond.
However, simply asking if the prospect has had a chance to read the previous email is insufficient.
You have a product or service that is too complex to describe? Send more information in the following email, along with the benefits for your prospect.
Are you unsure if your offer was clear? Show it from a different perspective to pique people's interest.
Follow-ups provide a unique opportunity to re-capture prospects' attention and provide them with additional information about your offer.
How Long to Wait Before Sending a Follow-up Email?
The short answer is "not for long."
The vast majority of emails are opened on the day they are sent, and if the recipient is going to respond, they are likely to do so on the same day. That means it's safe to assume that if someone doesn't respond the day you send your email, they won't respond at all.
How secure is it? Approximately 90% of recipients open and respond – if they are going to respond – on the day they receive an email.
As a general rule, waiting two or three days before sending your first follow-up email is a good amount of time. You should then extend the wait period for each subsequent email following your first message by a few days, depending on how many follow-ups you intend to send.
If your prospect shows some level of interest, such as:
1. Responded at least once or shown some interest before going cold:
In this case, you can keep following up with prospects until they tell you they aren't interested. Following the first 5-6 follow-ups, you can establish a regular cadence of sending a mail every 7-10 days.
2. Has shown little interest but has not unsubscribed:
Continue to follow-up with prospects who open your follow-up emails, click on the links, and so on, by providing various types of  value add content. For such prospects, you can run fortnightly/monthly drip campaigns.
How Do You Write a Follow-Up Email?
Let's go over how to write a follow-up email now that you know how important it is to follow up and how long (give or take) you should wait before sending each email.
When following up, keep in mind that it is critical to test for the best subject line. Those tiny little sentences have the power to make or break you: Based solely on the subject line, 47 percent of people open an email and 69 percent report it as spam.
Give your email subject lines the attention and care they require.
I've divided the process of writing a follow-up email into five sections. To assist you, I've included examples of what you might say in each section, with the goal of linking everything together into a custom follow-up template.
1. Include Context
Open your email with a reference to a previous email or interaction to try to jog your recipient's memory. Even if your recipient blanks, they are more likely to respond positively to the follow-up if they are reminded that they have previously heard from you.
You could try the following openers:
I just wanted to follow up on the email I sent about [subject of email] last [day of the week].
I just wanted to check in and see what you thought about [email subject].
I hope this doesn't sound strange, but I noticed you read my previous email.
2. Add Value With Each Follow-up
With each follow-up, you should add value to the prospect's life.
Avoid lazy follow-ups, where you're simply 'touching base' or 'catching up,' which add nothing to their inbox other than one more email. At each interaction, add value. Make it worthwhile for them to open, click, and respond to your emails.
Giving them something valuable as a gift creates opportunities for organic, natural interaction and follow-ups, whether it's a relevant physical item shipped to them or a webinar, case study, template, or other digital resource.
These value-added offers can easily generate a slew of follow-ups. Make it of high quality and pertinent to their needs. You want to be perceived as a valuable asset to them.
If you aren't adding value, there isn't much reason to contact them, and even less incentive for them to respond or care.
3.Write a Catchy Opening Line
If you begin your cold follow-up with something vague, dull, and impersonal, you will almost certainly not receive a response from your prospect.
I recommend polishing your opening line to pique the interest of your prospects in learning more about what you have to offer.
You can pique the prospect's interest with a question, bring up a mutual connection, begin with the prospect's problem, or use a recent trigger event.
Aside from that, try to provide context for why you're emailing the prospect in your opening line. It could be a brief summary of your previous email.
4.Include a Call-to-Action
Make it as simple as possible for the recipient to respond. For example, if you're trying to set up a meeting, suggest a specific date and time (and location, if it's an in-person meeting.
Does Monday at 10:30 a.m. work for you?Are you the right person to discuss this with?
Could you point me in the right direction if I'm in the wrong place?
If you'd like more information, simply reply 'yes,' and I'll send you a couple of short documents.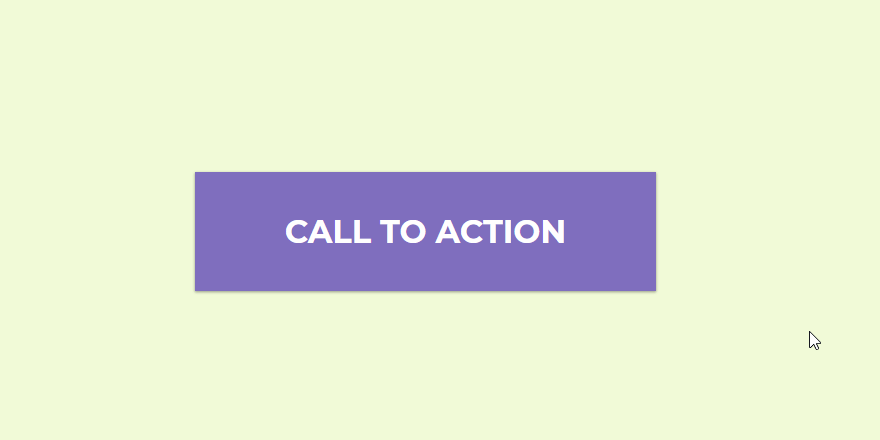 Many marketers and salespeople make the mistake of leaving things vague and ambiguous. Make your call to action clear and difficult to ignore.
What exactly are you expecting them to do? Have you included a link to your website? Inform them so that you can achieve the best results possible.
5.Close Your Email
Wrap in a manner that feels natural to you and is sympathetic to your previous interactions with the recipient.
While I have a few suggestions below, this is a very personal part – as stated above, wrap up however you feel comfortable.
Please let me know what you think! [Your name]
Please contact me if you have any questions[Your name]
Will you be available soon? [Your name]
I eagerly await your response! [Your surname]
5 Follow-up Email Templates
Given that we're in the business of cold outreach, specializing in blogger and journalist outreach for content marketing and link building purposes, we have developed a set of Five targeted follow up email templates.
1. A Great Follow-up is Short
Nobody has time to sift through their email.
If someone has already read your first email and decided not to respond, but you still force them to read another massive message... Yes, it will not bring you any new clients.
Furthermore, keep in mind why you're sending a follow-up email in the first place: it's not to sell your prospect on your product again, but to remind them about the initial message they didn't respond to.
Hello, [First Name]
I hope you had a wonderful weekend. I was curious to know what your team thought of my suggestions. Please let me know if there is anything I can do to assist you.
Best wishes,
[Your Name]
This sample follow-up email is only three sentences long. However, it sounds enthusiastic and provides the recipient with all the information they need to remember why you're following up in the first place. It's fantastic.
2.The One About "Content Promotion"
You've recently published a piece of content on your blog and want to increase its visibility by promoting it to people you know will be interested in reading it, you could send a follow-up with the subject line below.
Hello, first name.
I know you get a lot of emails every day, so I thought I'd send you a quick follow-up for my email below in case it got lost in the shuffle.
I was wondering if you'd be interested in including a link to our article [hyperlink to your post] in your [topic] post?
We've also compiled a list of [topics] that we believe would be a good match for some of your posts.
We think [hyperlink to your post] would be great in [prospects' blog post].
Don't you think so?
I eagerly await your response!
[Your Name]
3. Send a Follow-up Email that Includes a Benefit
It can be tempting to send an email with a laundry list of 4-5 benefits that your solution provides. Refrain from succumbing to that temptation.
A much better strategy would be to use only one benefit in each follow-up email. It makes it a lot easier for your prospect to understand. Here's an illustration:
Hello, first name.
I have a time-saving method that could significantly reduce the amount of time you need to invest in bookkeeping while allowing you to focus on running your business.
If this is important to you, I can explain more during a 15-minute phone call.
I eagerly await your response!
[Your Name]
It is straightforward. Provides only one advantage. The email makes no mention of your product, company, or even yourself. It focuses on a single benefit that you can obtain and compels you to respond if you are interested in it.
4. Follow-up Email After a Meeting
If you recently met with a prospective buyer who is a good fit for your company's services, it's time to keep the momentum going with a follow-up.
Sending a follow-up email that explains the conversation and is useful to your prospective customer is an excellent way to keep the relationship going. As an example, consider the following:
Hello,[Prospect Name].
It was a pleasure to meet you today. I thoroughly enjoyed learning more about Prospect Company and your objectives for this year.
We've worked with a number of companies that have faced a specific challenge, so I understand how difficult it can be to do whatever the challenge prevents them from doing.
Here is a case study on how we assisted a previous client in overcoming the same challenge – I thought it might be useful for you to see how another company in the industry solved it.
I also thought I'd summarise a few key points from our meeting today; please let me know if I missed anything.
Your primary concerns (2-3 goals)
success parameters (2-3 benchmarks)
How your offering can assist (address the above-mentioned pain-points)
Please let me know if you have any further questions; I am always happy to assist! I hope to see you again on the predetermined meeting day/time for another round of discussion.
Best Regards,
[Your Name]
5. Social Proof in a Follow-up Email
You could dedicate one of your follow-up emails to providing social proof as you plan your email sequence.
Hello,[FirstName]
Every day, we help Freshtrip, Intercom, and Autopilot, three of the Bay Area's fastest-growing SaaS startups, find new leads.
I believe we could also be of assistance to Company. Can we set up a time to talk next week?
I eagerly await your response!
[Your Name]
Final Words
Writing an effective follow-up email is difficult. After the initial email, there is often a strong desire to call it a day. Refuse it!
Hopefully, some of the above tips and examples will be sufficient to improve your follow-ups. The most important thing to remember about cold emails is that you're communicating with real people, and you should always respect their time.
---
LeadMine : Find your next customer in minutes, not months.
LeadMine is a lead generation platform used by all types of businesses. From over 200 million contacts, you may identify your target b2b leads as well as their email addresses.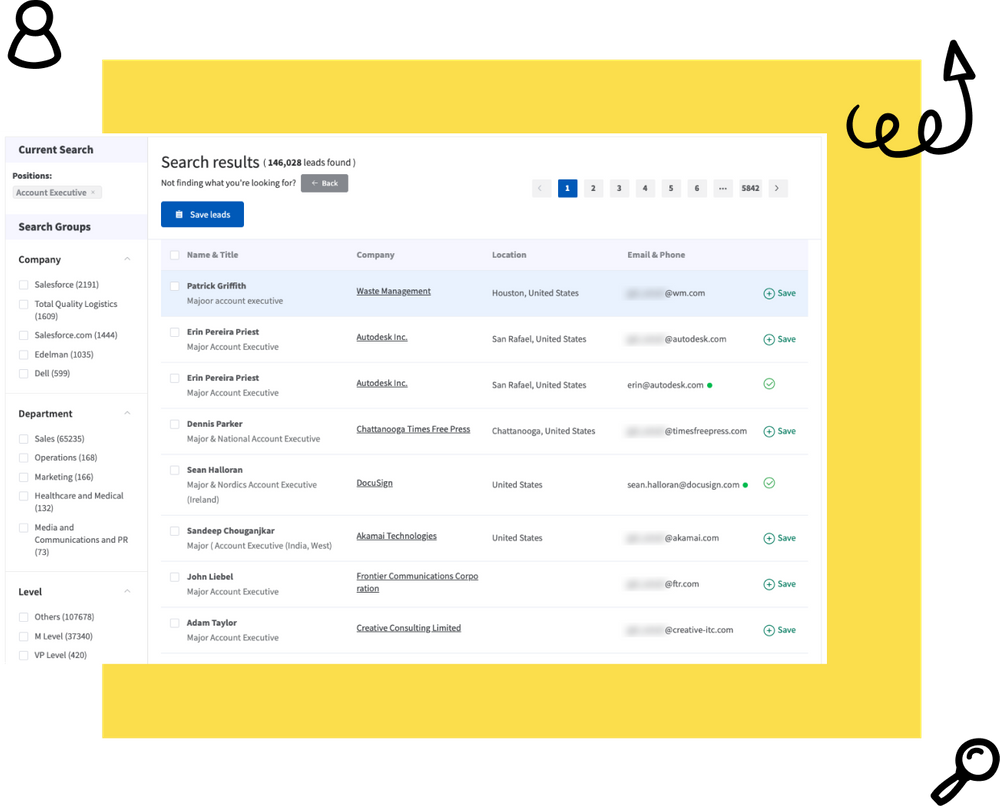 Start your Lead Generation for free today!
30 days free trial
No credit card
Cancel any time